Myka Stauffer Loses Thousands of Subscribers After YouTube Mom Gives Up Adopted Son
YouTuber Myka Stauffer has lost thousands of subscribers since incurring intense backlash for admitting she had "rehomed " her adopted child, Huxley.
The prolific mommy blogger has lost around 6,000 YouTube subscribers since posting the announcement on Wednesday, according to figures published by social media analytics site Social Blade.
The site also predicts the 32-year-old will lose on average 73,052 weekly views on her channel.
Her Instagram account, which currently has 192,000 followers, appears to be largely unaffected.
Stauffer's profile rose to prominence in the parenting blogging world in 2017, when according to Buzzfeed, her subscribers on YouTube doubled from October 2017 to October 2018.
The loss of subscribers since the Huxley controversy could greatly affect her earnings from the platform.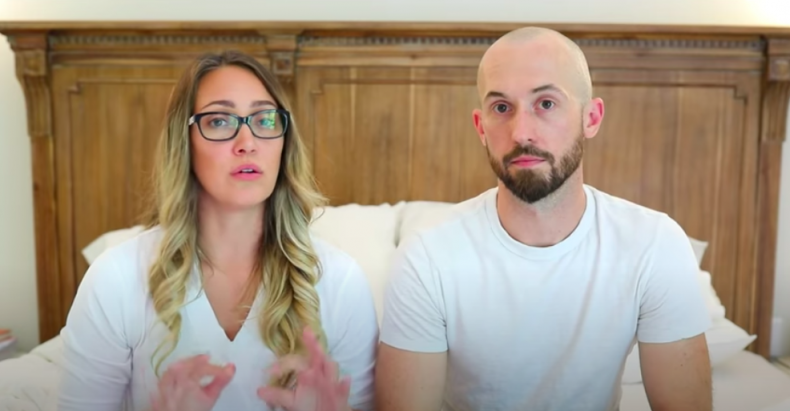 Lawyers representing Stauffer yesterday released a statement to People, elaborating on the Stauffers' difficult decision.
It reads: "We are privy to this case and given the facts at hand, we feel this was the best decision for Huxley. In coming to know our clients we know they are a loving family and are very caring parents that would do anything for their children.
"Since his adoption, they consulted with multiple professionals in the healthcare and educational arenas in order to provide Huxley with the best possible treatment and care."
It continues: "Over time, the team of medical professionals advised our clients it might be best for Huxley to be placed with another family."
Stauffer and her husband, James, are also parents to four biological children, Kova, Jaka, Radley, and Onyx. They adopted Huxley in 2017.
Wednesday's announcement saw the tearful Ohio-based couple explain their decision to find a new home for their child.
"I can't say enough how hard Myka has tried throughout this entire journey, the amount of effort she has put in helping Huxley as much as she can," James said.
"With international adoptions, there's unknowns and things that are not transparent on files, and once Huxley came home, there was a lot more special needs that we weren't aware of, and that we were not told."
Myka added: "There's not an ounce of our body that doesn't love Huxley with all of our being.
They also faced criticism for monetizing content about Huxley, and his adoption process from China as one video from 2017 features a request for $5 donations.
Huxley is confirmed to be living with a new family, but the couple has not disclosed exact details about the move.