MyPillow CEO Mike Lindell has urged "criminals" involved in a massive voter fraud conspiracy to contact him for help in arranging reduced prison sentences.
Lindell, a proponent of the baseless theory that the 2020 presidential was "stolen" from former President Donald Trump, made the remarks during an appearance on The Charlie Kirk Show podcast that was released on Friday. Lindell promised that a flood of evidence validating the theory would soon emerge, while offering to help cut deals similar to "the old mafia days" for those involved in the purported plot.
"There will be a big surprise of evidence," Lindell said. "There's going to be whistleblowers. There's going to be people that work within organizations that are going to come forward so that they don't get longer prison sentences. I will tell everyone out there right now: If you want to reach out to me, you probably should if you're one of the criminals, because maybe you can work out a deal. So you don't get, you know, the longest sentences."
"It's kind of like the old, back to the old mafia days," continued Lindell. "This is going to be so broad, and just explode. And this isn't just who did it, this is people that gonna say they did it, they were part of it. Whistleblowers, law enforcement, we're going to have it all."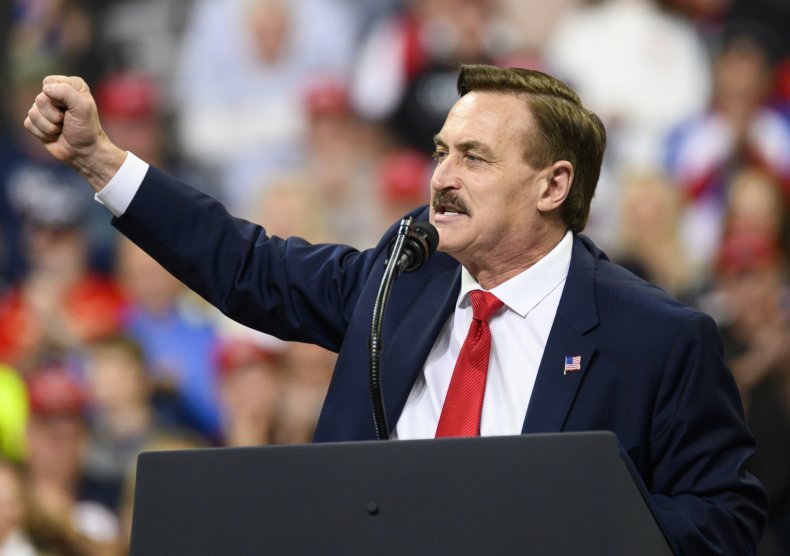 Although he offered to help cut deals for "whistleblowers," Lindell offered no such assistance for Republican Georgia Governor Brian Kemp, saying that the governor had "better run for the hills before he goes to prison." Lindell called Kemp a "traitor" after he certified Trump's loss to President Joe Biden in Georgia.
Lindell also said that he intends to release "a couple more shorter documentaries" as follow-ups to his previous documentary Absolute Proof, while promising to bring an unspecified case "to the Supreme Court." He said that he did not know who was behind the supposed plot, but suggested that it could be "China, the Communist party, maybe combined with the deep state."
Lindell has claimed that new evidence proving the conspiracy will be produced as he defends himself against a $1.3 billion defamation lawsuit from Dominion Voting Systems, a company that he has accused of helping throw the election for Biden.
"I asked them to sue me," Lindell said of the Dominion lawsuit. "So now I can show them all the evidence when I rebuttal them."
Dominion's lawsuit alleges in part that Lindell's repeated claims of election fraud are a marketing tactic to help win MyPillow business from Trump supporters, with the company heavily advertising its products on Fox News and other outlets favored by conservatives.
Newsweek reached out to MyPillow for comment.