Mystery Over Joe Biden Documents Taken by FBI From University of Delaware
FBI agents conducted two searches at the University of Delaware as part of an investigation into President Joe Biden's handling of classified documents and there is some mystery about what they found.
Agents reportedly carried out the searches at the college, which is Biden's alma mater, in late January and early February, according to CBS News, but the documents removed from the premises by the FBI did not appear to have classified markings.
Agents retrieved materials from two locations and the FBI is in the process of reviewing them. The University of Delaware houses material from Biden's time in the U.S. Senate and also received files from the former vice president in 2012, though those have not been available to the public.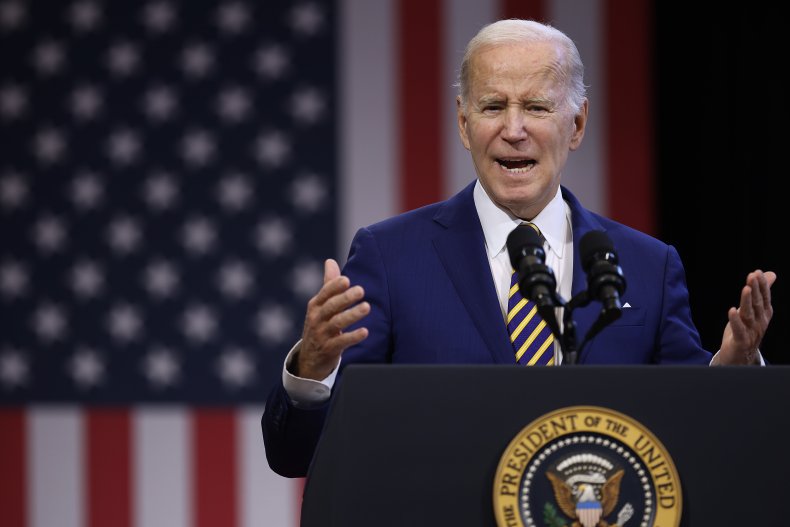 The searches were carried out with the consent of Biden and his team, but, so far, a personal attorney for the president, the university and the Department of Justice (DOJ) have reportedly declined to comment.
Newsweek has reached out to the White House for comment.
The two FBI searches reportedly related to material from Biden's time in the Senate and a batch of more recent files. In 2012, Biden provided the University of Delaware with more than 1,850 boxes of records.
Documents with classified markings have previously been found at the Penn Biden Center in Washington, D.C and at the president's home in Wilmington, Delaware.
Attorneys for Biden reported the initial find to the National Archives in November, which referred the matter to the DOJ, and the president's attorneys subsequently gave the FBI the documents found in Biden's Wilmington home in December.
An FBI search of the property found six items containing documents with classified markings. Another FBI search of the president's home in Rehoboth Beach, Delaware, did not find any classified material.
Special Counsel Robert Hur has been appointed to probe Biden's handling of classified documents. Attorney General Merrick Garland appointed Hur on January 12—the same day that Biden's attorneys notified the DOJ about the documents that were found in his Wilmington residence.
Former President Donald Trump is also facing an investigation into his handling of classified documents following an FBI search of his Mar-a-Lago residence in Florida on August 8 2022.
The FBI executed a search warrant on Mar-a-Lago and discovered classified materials at the property.
Special Counsel Jack Smith has been appointed to probe the matter. Former Vice President Mike Pence's attorneys found records with classified markings in January and later handed them over to the DOJ.
Pence's home was searched by the FBI on February 10 and agents found an additional classified document. The search was carried out with the former vice president's consent.