Mystery Surrounds Discovery of Python Under Seat of Virginia U-Haul Truck
How a snake ended up in the cab of a U-Haul rental truck in Virginia remains a mystery.
Virginia Wildlife Management and Control received a call on Wednesday from the manager of a U-Haul rental company in Henrico after a ball python was discovered in the passenger side of one of their trucks.
"It is also not a native snake here in Virginia and it's unknown how it got there," Richard Perry, owner of Virginia Wildlife Management and Control, told Newsweek. "The company reached out to the previous drivers and they had absolutely no idea of it being there nor how it got there, which makes it so mysterious."
Also known as royal pythons, snakes of this kind are native to West and Central Africa, which prompted Perry to posit one possible theory as to how the snake ended up in the cab.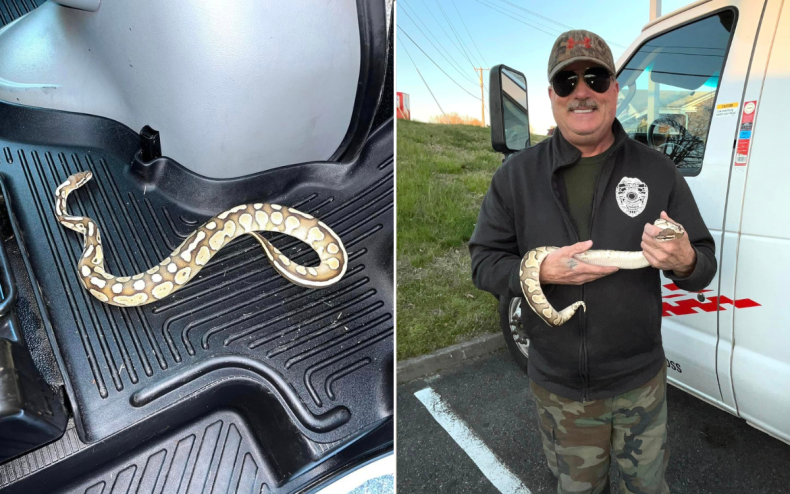 "We think it was either someone's pet and they just abandoned it or it got loose somewhere and found its way into the truck," he said.
It's not the first time a snake was found in an unexpected place.
In one instance, a venomous snake was found in a day care center, while in another case, a homeowner discovered a four-foot snake in his toilet.
While that particular discovery proved to be the source of some amusement, no one was laughing following a similar instance over in South Africa, where a resident narrowly avoided a grisly fate after their dog spotted a black mamba hiding behind their couch.
Thankfully, in the case of the snake discovered lurking in the U-Haul truck, there was no such danger as ball pythons are non-venomous.
If anything, the main concern was for the snake itself, which was in a troubling condition when it was rescued.
"It was nearly dead from the cold weather," Perry said. "But we were able to get it to our facility and get it warmed up and back to health as quickly as possible. It struggled throughout the night but was doing great and moving around and taking in water this morning and showing signs of a full recovery."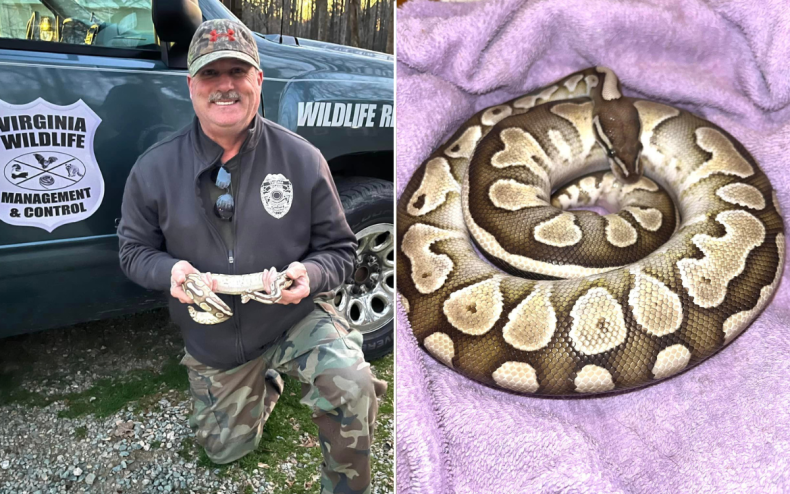 There could even be a happy ending to the story.
According to a Facebook update, an individual claiming to be the python's owner has come forward and is making their way to Virginia Wildlife Management and Control for what might be an emotional reunion.
Just how the snake ended up there remains unknown, but the reptile's adventure might have a few drivers checking the inside of their rental vehicles for the foreseeable future.