Mystery Solved? FBI Reveals Why It Shut Down the New Mexico Solar Observatory
The mystery surrounding the 11-day closure of the National Solar Observatory (NSO) in Sunspot, New Mexico, has been solved, after the FBI confirmed it stemmed from a child pornography investigation involving a janitor who worked there.
The observatory was evacuated on September 6 without any explanation to the public, prompting wild conspiracy theories that aliens may have something to do with the dramatic closure.
Speculation continued to grow as authorities still did not reveal why the observatory remained closed, and fueled by its location just a few miles from the town of Roswell—the area famous for a UFO sighting in 1947, which the Air Force later said was high-altitude weather balloons.
However, two days after, the Association of Universities for Research in Astronomy (AURA) confirmed the observatory had reopened to the public and federal court documents revealed the closure was due to an FBI investigation into a night janitor at the premises.
The newly disclosed FBI affidavit stated an agent said that she was "investigating the activities of an individual who was utilizing the wireless internet service of the National Solar Observatory in Sunspot, New Mexico, to download and distribute child pornography," reported Reuters.
The investigation was launched into the janitor, who had been working at the observatory for around a year, after federal agents searching a child protection database traced the IP address to the observatory.
The affidavit says observatory officials made the decision to close the site as a precaution over concerns the suspect may pose a threat to the public.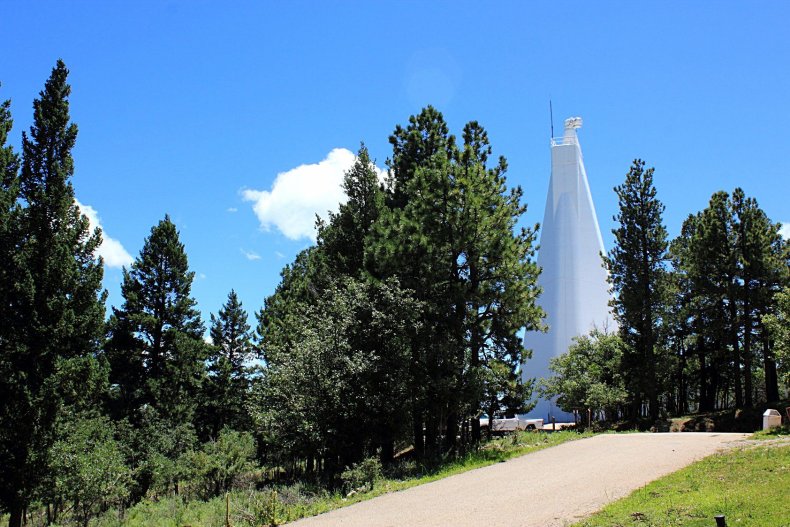 According to KRQE, the janitor "feverishly started looking through the facility" after realizing his laptop was missing, as well as making comments on the apparent lack of security at the observatory, suggesting it was "only a matter of time before the facility got hit," adding he "believed there was a serial killer in the area."
The janitor has not been arrested or charged in connection with the investigation and no arrest warrant has been issued, according to the FBI. The observatory has since terminated its contract with the cleaning company that employed the janitor, documents add.
While announcing the reopening of the observatory on September 17, AURA admitted that the lack of communication with regard to the closure had been "concerning and frustrating for some."
"However, our desire to provide additional information had to be balanced against the risk that, if spread at the time, the news would alert the suspect and impede the law enforcement investigation. That was a risk we could not take," AURA added in a statement.
Local sheriff Benny House previously told Newsweek that even his department was kept in the dark about why the facility was closed. "Basically, they told us there's a threat just by their actions, but they refuse to tell us what to look for," he said. "That's not fair to us."