N95 Masks vs. KN95 Masks for Sale: Differences, Where to Buy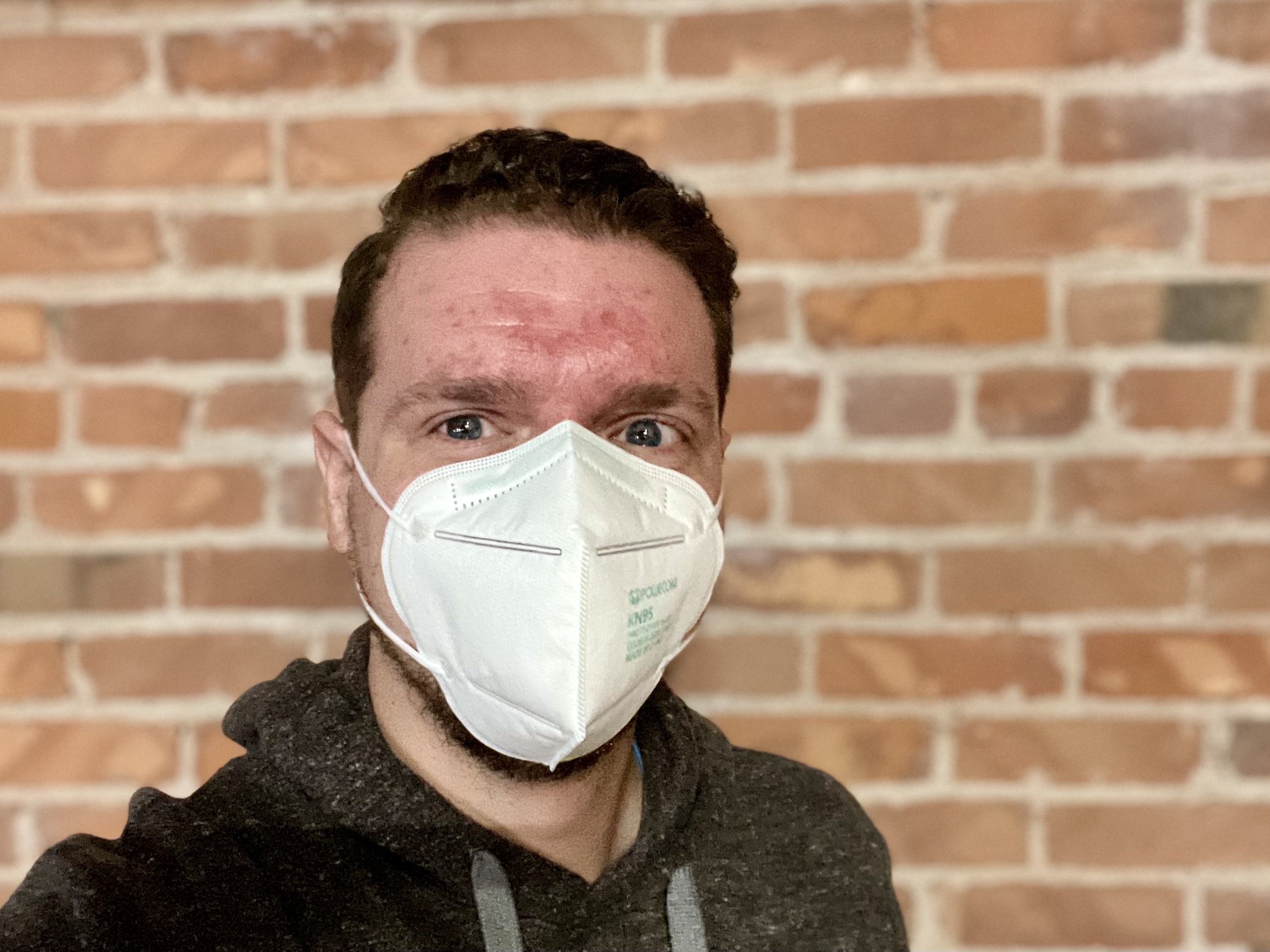 What is the difference between N95 masks and KN95 masks? Both masks help protect against COVID-19 and come in versions authorized by the Centers for Disease Control and Prevention (CDC) and the Food and Drug Administration (FDA), but there are essential differences between these two popular face masks.
Our N95-versus-KN95 Mask comparison will help you understand the difference between these types of masks. We also show you where you can buy N95 masks and KN95 masks.
You can buy NIOSH approved N95 masks and authorized KN95 masks, but there are different regulating agencies and protection levels.
N95 versus KN95 Masks Who Approves and Authorizes?
N95 versus KN95 Masks Differences and Similarities
N95 versus KN95 Masks Price Comparison
N95 versus Surgical N95 Masks
Are N95 Masks Reusable?
Are KN95 Masks Reusable?
Fake N95 Masks versus Real N95 Masks
Where to Buy N95 Masks Near Me?
Where to Buy KN95 Masks Near Me?
It can be challenging to figure out which mask you should buy, but you can make an educated purchase after you read this guide. We will also help you find where to buy an N95 mask nearby and where to buy KN95 masks.
You can use our guide of the best N95, and KN95 masks that are FDA and CDC authorized to buy masks today and get them delivered quickly. Here are links to several options;
Keep reading to learn more about N95-versus-KN95 differences and similarities.
N95 versus KN95 Masks CDC, FDA and NIOSH-Approved?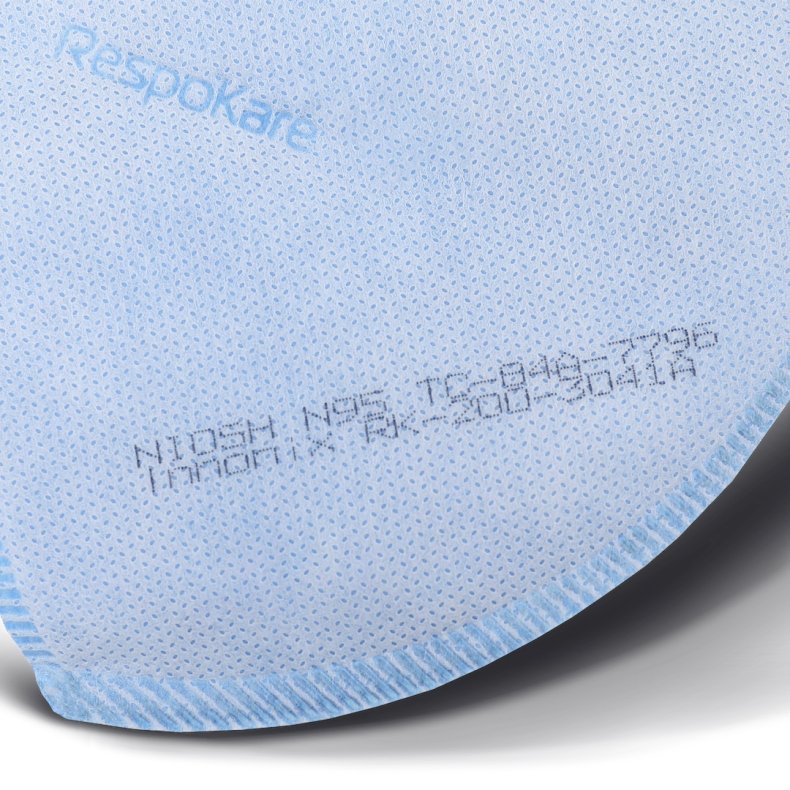 When shopping for N95 and KN95 masks, it is vital that you look for masks that are approved by the right agency. You want to buy NIOSH approved N95 masks, and KN95 masks on the FDA Emergency Use Authorization list.
Each agency handles different mask types. The N95 masks are on the CDC NIOSH - approved N95 particulate filtering facepiece respirators list. This includes a NIOSH number from the National Institute for Occupational Safety and Health. The number typically starts with an 84A-XXXX, where the X indicates a number. You can look this up on the CDC website. You should check the masks and packaging for this number when you buy or receive them.
The FDA lists KN95 masks on an emergency use authorization. These masks do not include a NIOSH number, but they are authorized for use in healthcare settings. This list contains new KN95 masks that meet the eligibility requirements. While researching, it is important to compare the mask's manufacturer and not the mask's brand name. We typically see KN95 masks on Amazon with a different brand name but manufactured by a larger company.
Some N95 masks are approved by both the CDC and the FDA. These are Surgical N95 masks, and they meet additional requirements. Unless you are a medical professional, you are not likely to be buying or using these masks.
N95 versus KN95 Masks Differences and Similarities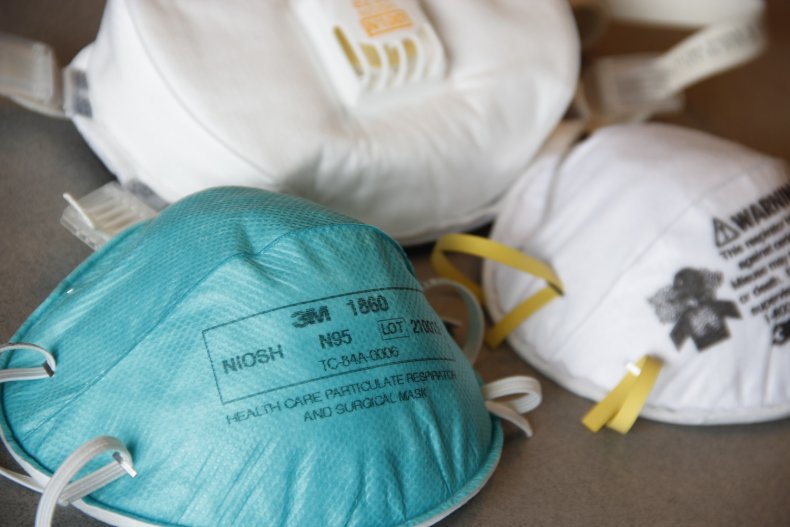 N95 masks and KN95 masks are similar in many ways, but they are not the same. N95 masks meet a U.S. standard, and KN95 masks meet a Chinese standard. They both are rated to stop or capture 95 percent of particles down to 0.3 microns in size.
While N95 and KN95 masks are not the same, the 3M Personal Safety Division issued a technical bulletin in November 2020 that compares filtering faceplate respirators like the N95, KN95 and standards in other countries. The report states that "respirators certified as meeting these standards can be expected to function very similarly to one another." Using this data, we can see how the two types of masks compare.
Both masks cover your nose and mouth. N95 masks loop around your head and neck, and many KN95 masks loop around your ears.
N95 versus KN95 Masks Differences
KN95 Masks allow for less than 8% inward leakage with an on person test
N95 Masks don't require an on person fit test.
N95 Masks Inhalation resistance of ≤ 343 Pa compared to ≤ 350 Pa for KN95
N95 Masks exhalation resistance of ≤ 245 Pa compared to ≤ 250 Pa for KN95
While N95 masks don't need a fit test, most hospitals and organizations will still use a fit test on employees to make sure the mask is correctly worn.
The N95 mask inhalation resistance is lower, which means that they may be more breathable while worn for some people. The difference in exhalation also factors into this.
N95 versus KN95 Masks Similarities
Filter 95 percent of particles to 0.3 microns
Tested with NaCl
Flow rate of 85 L/min
Ultimately the protection from N95 and KN95 masks is to the same level, and they are tested with the same salt particle method.
You may find that an N95 mask feels more breathable due to the differences in the inhalation and exhalation resistance.
N95-versus-KN95 Masks Price Comparison
Typically N95 masks are more expensive than KN95 masks. Depending on the brand and where you are buying the mask, you can find some deals.
N95 masks range from $2.70 to $8.99 per mask in our search. The cheapest option we found is the ZYB mask on Amazon. The more expensive option is from N95MaskCo and is NIOSH approved.
KN95 masks range from $1.75 to $3 in our research. The cheapest KN95 masks from manufacturers on the EUA list we found that you can buy today are branded ChiSip and are available on Amazon.
N95 versus Surgical N95 Masks
There are two types of N95 masks. You can buy N95 masks right now, but it is harder to find Surgical N95 masks. According to the 3M Personal Safety Division, a major difference is that the FDA approves the Surgical N95 masks in addition to NIOSH testing.
Specifically, the surgical N95 masks help to reduce particles expelled by the person wearing the mask, and it includes fluid resistance. Both N95 and Surgical N95 masks can be used during surgery, but the surgical masks are specifically designed to be used when fluid resistance may be required.
Are N95 Masks Reusable?
While you may be tempted to use your N95 mask repeatedly, especially after paying $3 or more for it, that is not something you should do.
N95 masks are not reusable. The FDA explicitly states that N95 masks "should not be shared or reused." While there are decontamination methods, these are not something that the average person can use at home.
To dispose of N95 masks, place them in a plastic sealed bag, put that in the trash and wash your hands.
Are KN95 Masks Reusable?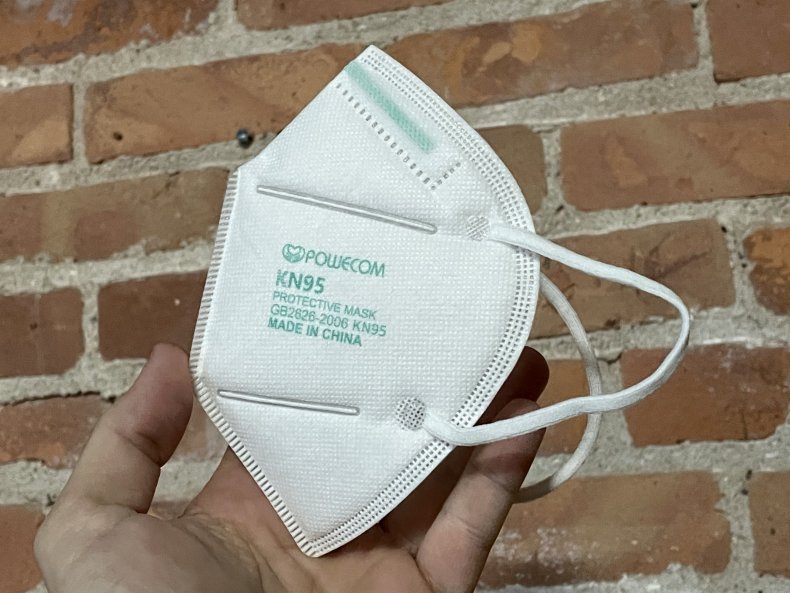 KN95 masks are not reusable either. After wearing the KN95 mask, you should discard it in a sealed plastic bag and then place it into the trash. Re-using either of these masks is not recommended.
Cloth face masks that you can wash are reusable.
Fake N95 Masks versus Real N95 Masks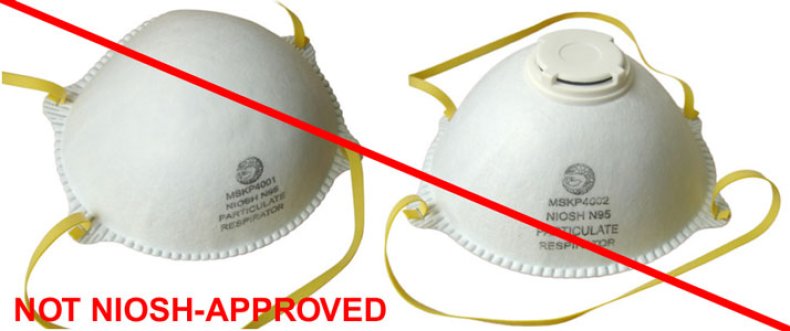 When shopping for N95 masks, it is important to make sure you are buying a real N95 mask with NIOSH approval. The CDC provides seven tips to make sure that you are buying a legitimate N95 mask. Here's what you need to look for;
No markings at all on the filtering facepiece respirator
No approval (TC) number on filtering facepiece respirator or headband
No NIOSH markings
NIOSH spelled incorrectly
Presence of decorative fabric or other decorative add-ons (e.g., sequins)
Claims for the of approval for children (NIOSH does not approve any type of respiratory protection for children)
Filtering facepiece respirator has ear loops instead of headbands
Additionally, look for N95 masks sold by third-party sellers are harder to verify. The CDC also recommends looking at the website selling the masks to ensure it looks real, without typos or errors and that it isn't connected to a free email address.
Where to Buy N95 Masks Near Me?
It's best to buy N95 masks from trusted sources. The links below will help you find N95 masks in stock online and potentially near you. It can be harder to find N95 masks at a local store, but these online retailers ship quickly.
If you need a regular supply of masks, you can subscribe and save 10 percent at N95MaskCo. Both N95MaskCo and Bona Fide Masks offer quantity discounts.
Where to Buy KN95 Masks Near Me?
Here is where you can buy KN95 masks nearby and online. Just like with the N95 masks, it can be hard to find locally, but it is easy to find these masks online.
N95MaskCo offers a 10 percent subscribe and save discount. N95MaskCo and Bona Fide Masks both provide quantity discounts on KN95 masks.
Newsweek, in partnership with NewsGuard, is dedicated to providing accurate and verifiable vaccine and health information. With NewsGuard's HealthGuard browser extension, users can verify if a website is a trustworthy source of health information. Visit the Newsweek VaxFacts website to learn more and to download the HealthGuard browser extension.
Newsweek may earn a commission from links on this page, but we only recommend products we back. We participate in various affiliate marketing programs, which means we may get paid commissions on editorially chosen products purchased through our links to retailer sites.