Woman Who Claims Nurse Took Naked Photos Of Her During An Operation Sues Hospital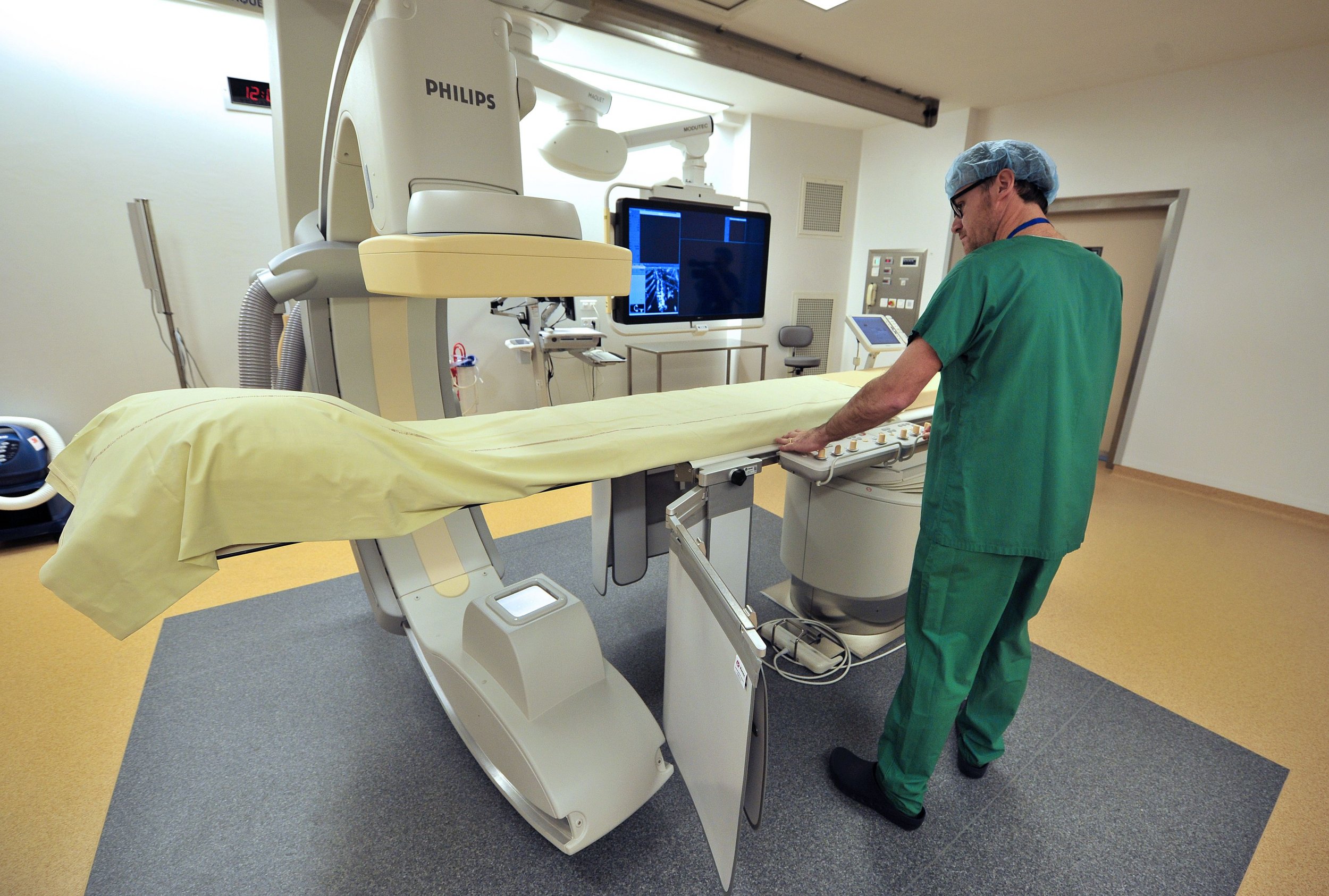 An ex-employee of a Pennsylvania hospital has sued her former workplace, claiming that a nurse took nude photos of her during surgery.
Sheila Harosky—who worked at Washington Hospital for more than a decade—was receiving an incisional hernia operation when Sharon Bourgo, a nurse, allegedly snapped photos of Harosky. Bourgo went on to share the images with other medical staff and eventually Harosky herself, CBS Pittsburgh reports.
"She showed me four to six photos of me unconscious in the OR being prepped for surgery," 45-year-old Haroksy told CBS Pittsburgh. "There was my private parts. There was everything, everything that you see in the OR."
Harosky went on to report the incident to HR, but claims the hospital didn't handle it properly. Only one administrative assistant apologized for what happened to her, she says.
"Nobody said they were sorry, except for her, not my management team, not the administration, not HR, no one," Harosky said. "They were treating me like I had done something wrong."
The hospital has claimed that the photos were part of a joke, in which Harosky knowingly placed fake intestines on her before going under the knife, according to a statement issued by the hospital, CBS and The Associated Press report.
"Washington Health System disputes the version of events that has been published and intends to defend the claim," the health system said in a statement, the Tribune-Review, a Pittsburgh news outlet, reports. They claim that she triggered the series of events, "by bringing fake intestines into the OR and requesting that they be placed on her abdomen at the time of the surgical procedure as a practical joke on her friends, coworkers and the surgeon."
Harosky admitted she played a practical joke, but didn't give permission to medical personnel to take intimate photos of her. She has since filed a lawsuit against Washington Hospital, its CEO, Dr. Dennis Brown, and his medical staff, alleging invasion of privacy, medical malpractice, and 15 other counts.
According to the lawsuit, Bourgo has been fired for her actions. Harosky also no longer works at the hospital. She claims she received ongoing harassment from her colleagues and hoped to be transferred to a new unit, but wasn't. Once her leave ran out in October, the hospital fired her through a certified letter, according to the Tribune-Review.