Nancy Pelosi on Donald Trump Rose Garden Blow Up: President 'Had a Temper Tantrum For Us All to See'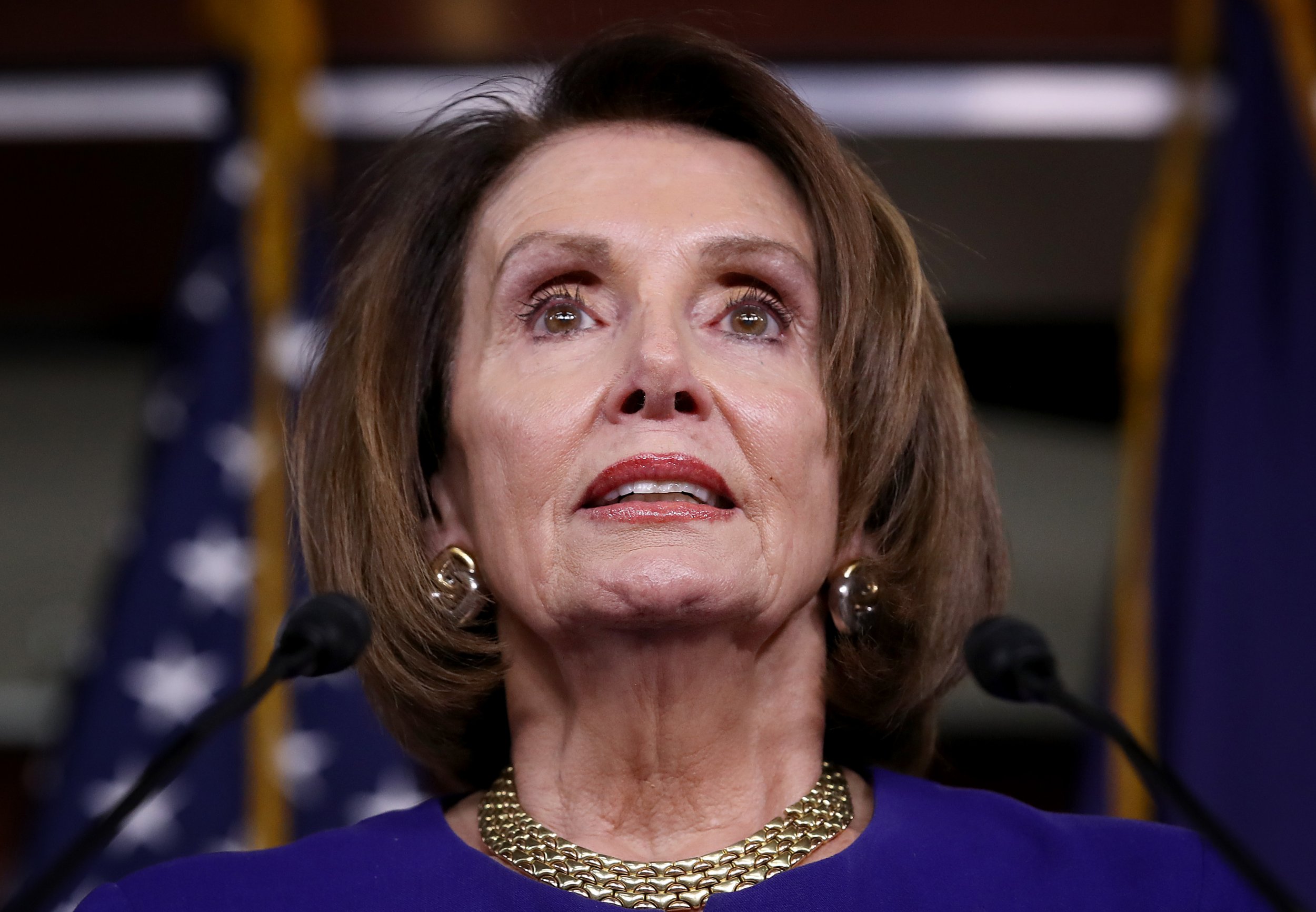 Speaker of the House Nancy Pelosi (D-Calif.) on Wednesday accused Donald Trump of having a "temper tantrum for us all to see" in a letter sent to Democratic colleagues after the president stormed out of a scheduled infrastructure meeting with congressional Democratic leaders at the White House.
Trump walked out of the White House meeting after Pelosi accused him of engaging in a "coverup" over his administration's stonewalling of House Democrats' efforts to obtain documents pertaining to their probes into the president's finances. Trump, apparently furious over Pelosi's words, insisted: "I don't do coverups."
In a letter sent to Democratic colleagues on Wednesday evening, Pelosi explained that the meeting today was a follow up of another meeting on infrastructure that took place three weeks ago, where the president agreed to a "$2 trillion plan with an 80/20 funding split to rebuild America's infrastructure" and "to provide his ideas for pay-fors in the meeting scheduled for today."
Pelosi went on to defend the meeting from "those who said that we should not work with the President." "We believe that we must be For The People and create good-paying jobs for American workers," she wrote. "Democrats are here for the country."
"Sadly, the only job the President seems to be concerned with is his own," the Democratic leader added. "He threatened to stop working with Democrats on all legislation unless we end oversight of his Administration and he had a temper tantrum for us all to see."
Trump walked to the Rose Garden after walking out of the heated meeting to tell reporters his version of events.
"I came here to do a meeting on infrastructure with Democrats, not really thinking they wanted to do infrastructure or anything else other than investigate and I just saw that Nancy Pelosi, just before our meeting, made a statement that 'we believe that the President of the United States is engaged in a coverup.' Well, it turns out I'm the most transparent president probably in the history of this country," the president said, justifying his unexpected exit from the meeting. "Instead of walking in happily to a meeting, I walk into look at people that have just said that I was doing a coverup."
Trump then demanded Democrats drop their investigation into him before they can continue working towards a bipartisan infrastructure deal.
Pelosi vowed in her letter to continue working towards an "historic infrastructure package that is big, bold and bipartisan; green, future-focused and comprehensive; and jobs-creating," noting that Democrats intend to do this "regardless of the President's behavior."