Nancy Pelosi Loses Battle With Progressives, Piling Pressure on Manchin and Sinema
The infrastructure bill expected to have been voted in the House on Thursday night got delayed with no vote happening at all on Capitol Hill. Speaker of the House Nancy Pelosi seemed positive earlier that not only a vote would happen, but that it would pass.
Now, Pelosi is looking at a battle lost to far-left progressives who thought more money should have been tied to the bill. Her next target is likely moderate Democrats who opposed more spending.
Progressive Democrats have indicated all along they would vote against a $1.2 trillion bill for infrastructure that didn't also include an additional $3.5 trillion reconciliation bill that envelops far-left ideals like: free community college, lower child care costs, extended child tax credits, Medicare expansion, climate change and other items.
Moderate Democrats like Joe Manchin of West Virginia and Kyrsten Sinema of Arizona were noncommittal to President Joe Biden's plan, sending Democrats scrambling late Thursday night to likely gain enough votes to call a vote on the House floor.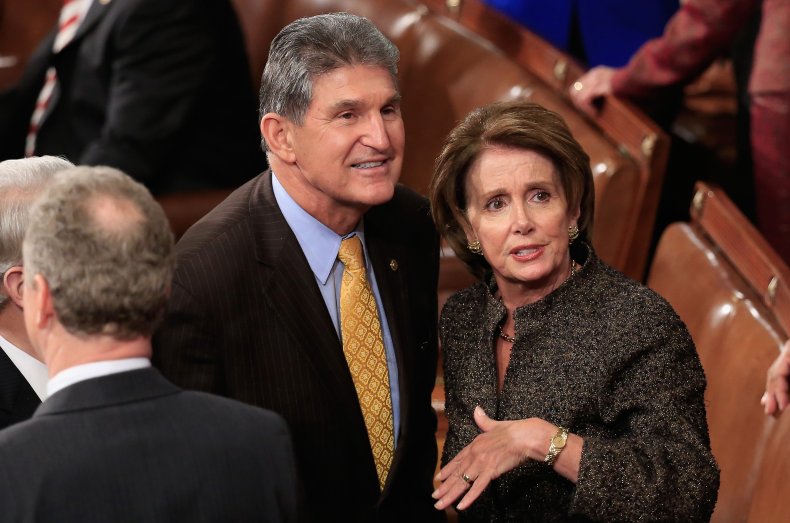 Nearly an hour and a half before midnight, they announced no vote would happen.
Pelosi said earlier in the day that a bipartisan infrastructure bill that includes funding for roads, bridges, internet, high-speed rail, drinking water upgrades and other items would pass this week.
"We are proceeding in a very positive way," Pelosi said Thursday as she felt confident the House would pass the $1.2 trillion bipartisan bill. "We're on a path to win the vote."
However, earlier in the week she said a vote wouldn't happen if she knew she couldn't win.
"I'm never bringing a bill to the floor that doesn't have the votes," Pelosi said.
Vermont Sen. Bernie Sanders has been vocal against any infrastructure bill that didn't also include the reconciliation bill. Sanders, who fell short in the presidential Democratic primary in 2016 and again in 2020, urged House Democrats to vote against any infrastructure bill that doesn't include reconciliation. Sanders said it would be a "violation of an agreement that was reached within the Democratic Caucus in Congress."
"More importantly, it will end all leverage that we have to pass a major [social safety net expansion] bill," Sanders said. "That means there will be no serious effort to address the long-neglected crises facing the working families of our country, the children, the elderly, the sick and the poor."
Democratic Washington Rep. Pramila Jayapal, who's a progressive, told reporters Thursday afternoon that she doubted a bill would make it to the floor. And if it actually did, that it would fail.
"The White House is talking to [Arizona Senator Kyrsten] Sinema and [West Virginia Senator Joe] Manchin trying to work something out," Jayapal told reporters at the Capitol. "I don't know what that is. I don't have any indication of what that is. I have no idea if it's going to get there."
"If they send something over, I'm on the edge of my seat waiting to see it,"Jayapal added. "And I told [House Speaker Nancy Pelosi], you know, if we need to stay here until we get the reconciliation, I'm happy to stay here and keep working and try to get it done."
Any bill of this magnitude would be a win for the Democrats as they control the House, Senate and the White House. The new delay has the Biden Administration on full-court press to see what they can do to get an infrastructure bill across the finish line.
"A great deal of progress has been made this week, and we are closer to an agreement than ever," White House Press Secretary Jen Psaki said in a statement after the House vote was delayed. "But we are not there yet, and so, we will need some additional time to finish the work, starting tomorrow first thing."
Psaki acknowledged differences among those in the Democratic Party, but stated there's no reason they can't work them out.
"While Democrats do have some differences, we share common goals of creating good union jobs, building a clean energy future, cutting taxes for working families and small businesses, helping to give those families breathing room on basic expenses—and doing it without adding to the deficit, by making those at the top pay their fair share."