Nancy Pelosi Responds to Release of Recordings From Her Husband's Attack
Representative Nancy Pelosi, a California Democrat, on Friday responded to the release of audio and video recordings from the night her husband was violently attacked with a hammer by an assailant who broke into their San Francisco home last fall.
"As you know, today there was a release of some information. I have not heard the 911 call. I have not heard the confession. I have not seen the break-in, and I have absolutely no intention of seeing the deadly assault on my husband's life," Pelosi told reporters inside the U.S. Capitol Building.
Earlier in the day, law enforcement officials in San Francisco released the recordings from the October 28 attack on Paul Pelosi, 82. The assault resulted in Pelosi being hospitalized for treatment of a fractured skull and other injuries.
"It's with a grateful heart and on behalf of my entire family that we continue to thank people for all of their prayers that they continue to send us asking about the progress my husband is making," Nancy Pelosi said. "And he is making progress, but it will take more time."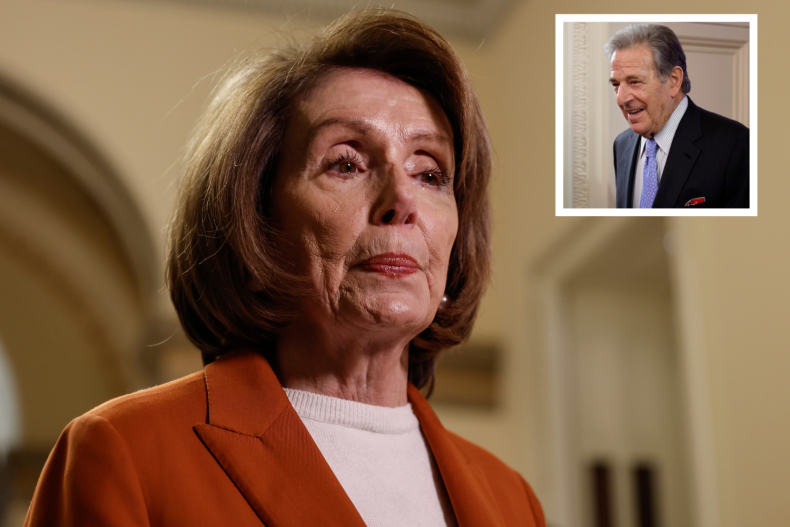 David DePape, 42, was arrested for violent assault. In late December, he pleaded not guilty to charges of attempted murder, first-degree residential burglary, elder abuse, assault with a deadly weapon, false imprisonment and threatening a family member of a public official.
San Francisco Superior Court Judge Stephen Murphy ordered the audio and video recordings of the attack be made public after Adam Lipson, DePape's public defender, fought against the release of the materials. Lipson said any potential jurors who reviewed the recordings could become prejudiced against his client.
Among the materials released by authorities on Friday was body-camera footage from police, which shows the moment Pelosi was attacked with a hammer. Also made available to the public was Pelosi's 911 call and surveillance video that shows the suspect breaking through a glass door to enter the home at around 2 a.m.
Authorities have said that once the assailant broke into the house, he woke up Paul Pelosi and asked him, "Where's Nancy?" At the time, Nancy Pelosi was the House speaker and was in Washington, D.C.
Investigators also said that DePape later confessed to the attack during an interview, and informed them he planned on holding the Democratic lawmaker hostage.
"I won't be making any more statements about this case as it proceeds—except to, again, thank people and inform them of Paul's progress," Nancy Pelosi said to the press on Friday. "But that will be the end of what I say about the case."
When contacted by Newsweek, a representative for Nancy Pelosi declined to comment further.