Naomi Osaka Barbie Doll Sold Out Hours After Launch
Tennis champion Naomi Osaka now has her own line of Barbie dolls. The 23-year-old star became a part of Mattel Inc's push to make its iconic toy line more diverse with dolls based on different role models and professions.
The doll, priced at $29.99, sold out just hours after it was launched on Monday. Mattel's website says: "Due to high demand, we are currently sold out of this doll."
Customers can sign up to the website and be notified if the Naomi Osaka doll becomes available again. Currently there is no indication on when fans might be able to purchase it.
The project was brought to life by a Filipino designer Carlyle Nuera and shows Osaka wearing a Nike tennis dress inspired by her 2020 Australian Open outfit, complete with Nike shoes, visor, and Yonex tennis racket.
Nuera said his team had to work from home due to the coronavirus pandemic, but kept in touch regularly. They even did a Zoom call with Naomi at some point, he said.
Nuera explained: "We recreated what she wore during the 2020 Australian Open.
"Nike sent us the dress to examine and recreate the binding, the mesh inserts, the brush stroke print, all of it. They also sent us shoes that we could paint gray, digitally scan, and miniaturize in Barbie scale, keeping all the details of the shoe design.
"Yonex also sent us a sample racket for us to digitally scan. Naomi wanted her Barbie to have her golden ombré hair and pearl earrings, so that's what she got."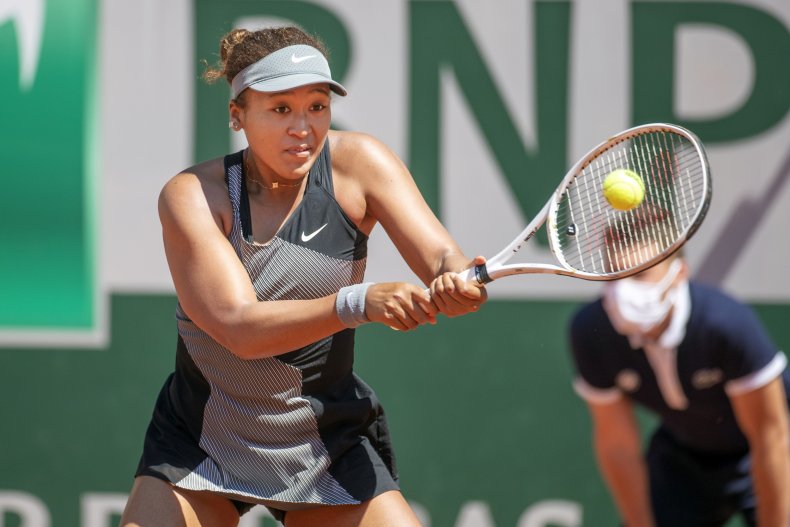 Osaka, who grew up idolizing 23-time Grand Slam champion Serena Williams, said in a statement: "It's such an honor to be a part of the Barbie Role Model series, and to remind young girls that they can make a difference in the world. I want young girls everywhere to feel empowered to dream big."
The tennis champion has used her position to draw attention to issues such as police violence and racial inequality.
Designer Nuera praised Osaka for using her platform for good as he wrote on Instagram: "We stan a queen that wears masks in support of Black Lives Matter on the court, a queen that prioritizes her own mental health over the media system."
Launching the Naomi Osaka doll, Mattel said in a statement: "Barbie is committed to celebrating real-life role models... remarkable women who are breaking boundaries and inspiring the next generation."
Mattel also has Barbie dolls modeled on U.S. soccer player Alex Morgan and Olympic fencer Ibtihaj Muhammad.
Four-time Grand Slam champion Osaka did not play at Wimbledon this year as she decided to take "some personal time with friends and family."
Last month, she also withdrew from the French Open, citing mental health issues.
But her agent said: "She will be ready for the Olympics and is excited to play in front of her home fans."
As a native of Japan, Osaka would represent the host country during the games.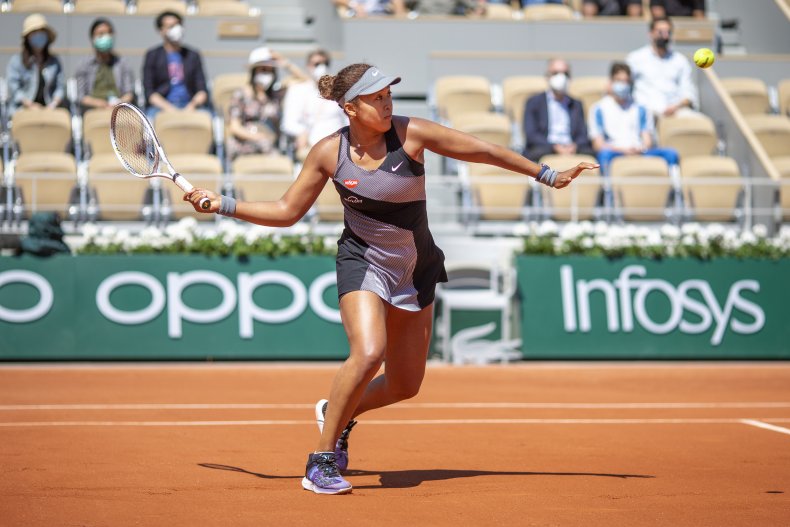 Osaka wrote in an opinion piece for Time that she asked to skip press conferences at the French Open tournament in May to protect her mental health.
However, she said she was asked to detail her symptoms and felt she should have been given the right to privacy.
Ultimately, she was fined $15,000 for refusing to give press conferences and then pulled out of the tournament at the end of May.
In her op-ed for Time, she wrote: "I also want to thank those in the public eye who have supported, encouraged and offered such kind words. "Michelle Obama, Michael Phelps, Steph Curry, Novak Djokovic, Meghan Markle, to name a few."