Naomi Wolf Accused of Inciting Harassment of Restaurant Over Vaccine Policy
A restaurant in Oregon has posted online that the business has received death threats and dozens of harassing calls after author Naomi Wolf was refused service over its COVID-19 vaccine requirement for customers.
Epilogue Kitchen and Cocktails, in Salem, described in recent Facebook posts the backlash it has faced after Wolf shared a video of the dustup online. The incident reflects lingering divisions over vaccine requirements even as the pandemic continues to fade.
Jonathan Jones, the restaurant's co-owner, told Newsweek Wednesday that he's faced earlier harassment over vaccine and mask requirements, which he stressed are legal in Oregon. Arguments over the restaurant's vaccine requirements had also tapered off after being more frequent earlier in the pandemic.
"I think the difference here is the intensity and the glee that they're getting in the harassment and then just the sheer volume," he said. "Her national following has made this a lot more intense."
Jones said he recently received five death threats after picking up the phone, more than 100 harassing phone calls, over 60 fake reservations and more than 150 false one-star reviews on Google before they were removed. A Facebook post Jones wrote on Epilogue Kitchen and Cocktails reported fake reservations under the names "Donald Trump, "Joe Biden," "Joe Brandon" and obscenities.
After rising to prominence as a feminist author, Wolf has become a vocal critic of COVID mandates. She was banned from Twitter last year for posts that the platform deemed as misinformation regarding the pandemic.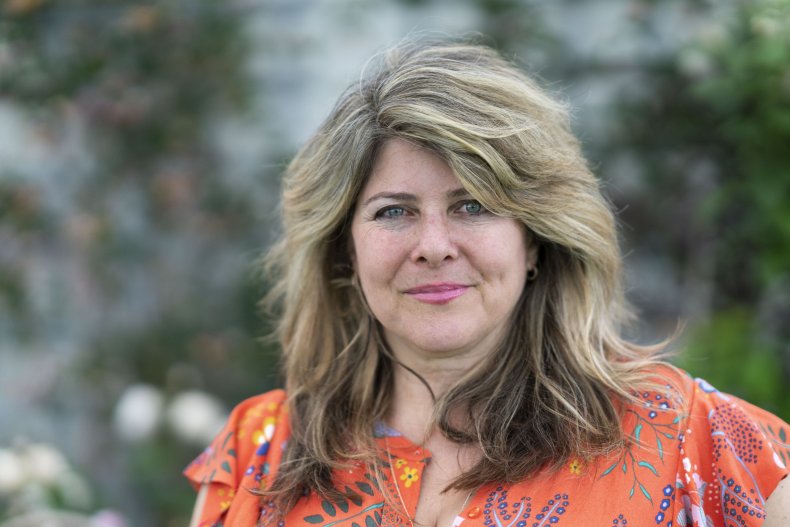 Epilogue Kitchen and Cocktails bills itself as a "New American" restaurant and Jones was a James Beard Award semifinalist. The restaurant said in a Facebook post that Wolf ignored its sign advising that customers needed to be vaccinated for indoor dining.
On June 30, Wolf posted a video to social media site Gettr that she filmed on the sidewalk after being told to leave and trying to discuss the policy with irritated staff.
"I write about civil liberties," Wolf is heard saying in the video. "I was just rushed out of your restaurant, almost physically, because I'm not vaccinated. I think it's an important moment in history."
A member of the restaurant's staff responds in the video that the requirement is out of concern for customers' safety.
"So when we set a requirement, you know, we ask everyone to follow it," the staffer says in the video.
Wolf tells the staff member she was "in shock" and wants to "talk constructively." She added that she saw the sign about the restaurant's vaccine policy, but explained that "a lot of people in this nation's history pushed boundaries like that, and it turns out to be the right thing to do."
She also brought up the "Black Lives Matter" signs and anti-discrimination messages displayed on the restaurant's windows, saying it was ironic that she was being discriminated against because of her medical status.
The staff member responds in the video that the policy won't change because of "this interaction."
"Today, Naomi Wolf was a real m**********r," Epilogue Kitchen and Cocktails wrote on Facebook describing the incident. "When I told her she was officially 86'd, and would be trespassed if she ever came back, due to how she spoke to and treated the crew, she began filming."
Jones said he and his staff didn't realize who Wolf was at the time. He said he made the connection between the harassment and Wolf after one person making a death threat referenced "the beautiful Dr. Wolf." Another caller referenced the video Wolf posted online, he said.
"We had no idea," said Jones. "We just assumed she was just a random person."
Newsweek has reached out to Wolf for comment.
Update 7/6/22, 9:20 p.m. ET: This story has been updated with additional comment from Jones.