Napa Fire Map: Napa Valley Timeline, Death Toll, Smoke Impact From Wildfire Destruction Across California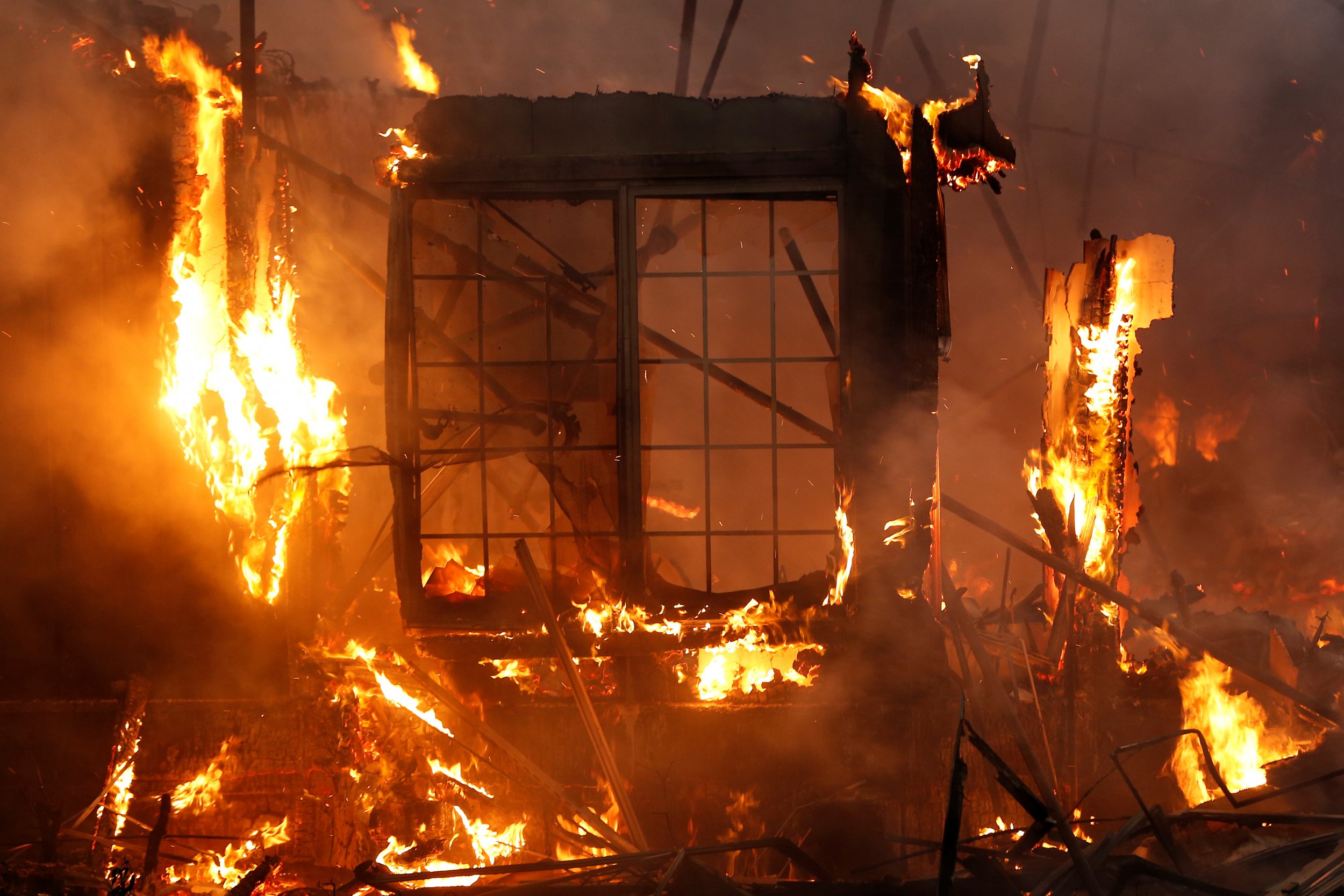 UPDATED | Wildfires continued to burn in Northern California Friday, killing at least 31 people and destroying over 128,000 acres of land. The wildfires have burned across California's famed wine country since Sunday and spread to residential homes, forcing over 20,000 Californians to evacuate the area.
There are reportedly 9 active fires in the region as of Friday with more than 128,000 acres of land burned—about eight times the size of Manhattan.
Officials don't know what sparked the blaze, but flames have spread due to 50 to 60 mile-per-hour winds and extremely dry conditions across the northern region. The Federal Emergency Management Agency approved grants for additional staff and firefighting equipment Tuesday after President Donald Trump issued a disaster declaration for the wildfires.
"The loss of homes and burning of precious land is heartbreaking, but the loss of life is truly devastating," said White House Press Secretary Sarah Sanders.
Napa and Sonoma counties have been devastated by the Tubbs fire, which has burned at least 34,000 acres. In eastern Napa, the Atlas Peak fire has burned across 43,000 acres with only 7 percent successfully contained. The Redwood Complex fire in Redwood Valley spread across 34,000 acres with 10 percent containment reported. More evacuations have been ordered across Northern California as the wildfires spread.
Napa Valley roads are shut down as officials work to contain the wildfires, which the Sonoma County Sheriff's Office said the fires "spread very quickly" since beginning Sunday night. There are reportedly 285 people are missing, as of Thursday morning.
California Governor Jerry Brown declared a state of emergency Monday in Butte, Lake, Mendocino, Nevada, Orange, Napa, Sonoma and Yuba counties. In a statement, Brown said the wildfires "have damaged critical infrastructure, threatened thousands of homes and caused the evacuation of residents."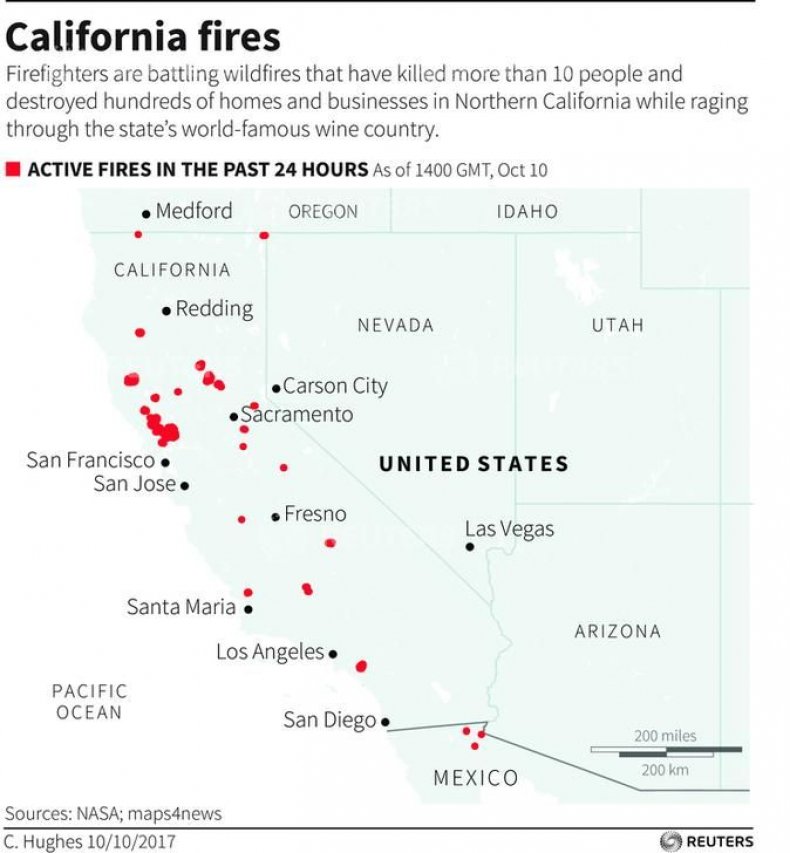 At least 1,500 structures have been destroyed by the wildfires. The LA Times reported the worst California fire in recent history occurred in 2003 and destroyed 2,800 homes. That fire also took place in October, when weather conditions are primed for high winds and dry land that acts as "a fuse for sparks."
California faces about 5,400 wildfires each year, with tens of thousands of acres destroyed by the flames, but the simultaneous wildfires have proved challenging to battle. Smoke from the fires spread to San Francisco about 60 miles south of the wildfires, prompting a smoke advisory in the region. NASA's Aqua satellite captured the extensive smoke from the fires.
Napa's wine region is expecting to be devastated by the fires, as Newsweek reported. As of Thursday, the California fires had not significantly registered on the U.S. Drought Monitor.