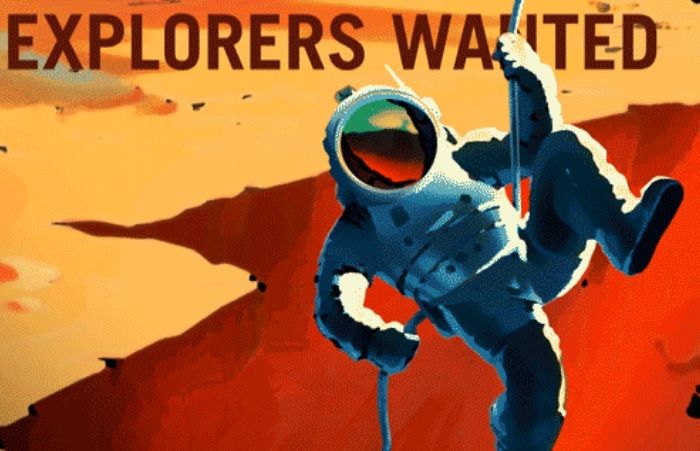 The environment is extreme, the days are long, and the food will probably not taste that good, but no matter to the brave pioneers NASA is calling upon in its latest poster series.
The World War I-style recruitment posters ask for explorers, farmers, technicians and teachers to help build future colonies on the Red Planet.
"Have you ever asked the question, what is out there? So have we!" one poster caption reads. "That curiosity leads us to explore new places like Mars and its moons, Phobos and Deimos. Just what lies beyond the next valley, canyon, crater or hill is something we want to discover with rovers and with humans one day too."
It is the latest poster series to be released to the public by NASA, and follows on from the agency's space tourism posters made available earlier this year. The entire set is available to be downloaded free on NASA's website.