NASA to Send Yeast to Space, Paving Way for Long-Term Presence on Moon
As NASA prepares to launch its historic unmanned Artemis I on Monday for a voyage around the moon, people are learning what instead of who is onboard. That includes thousands of yeast samples.
Artemis I is the first in a series of "increasingly complex missions" to attempt to build long-term human presence on the moon for decades, according to NASA. One of the experiments aboard Artemis I is to see how yeast reacts to cosmic radiation.
Yeast genome closely resembles human genome. The experiment will test the limits of human survival in space, where cosmic radiation is 20 to 50 times that of what is experienced on Earth. The experiment has both Earth-bound and space-bound purposes. According to the Vancouver Sun, the effects of cosmic radiation on yeast could lead to groundbreaking discoveries in cancer treatment and protections against radiation exposure for future astronauts traveling to space.
"This is a mission that truly will do what hasn't been done and learn what isn't known," Artemis I Mission Manager Mike Sarafin said in a statement on NASA's website. "It will blaze a trail that people will follow on the next Orion flight, pushing the edges of the envelope to prepare for that mission."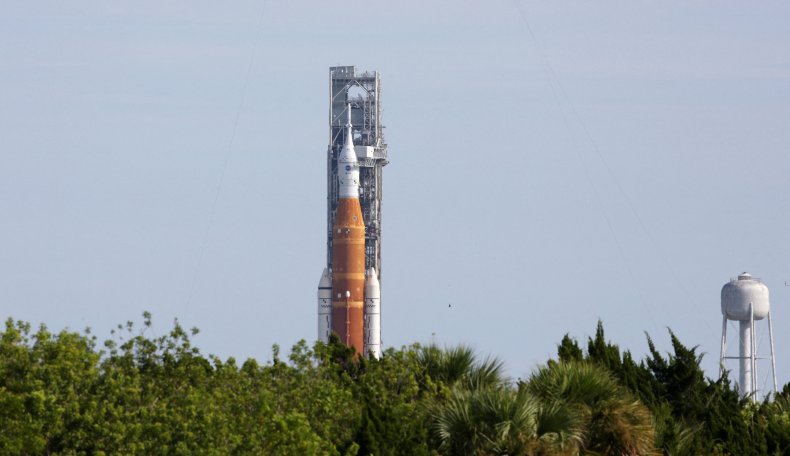 Pharmaceutical sciences researcher Corey Nislow is leading the yeast experiment. Nislow told the Vancouver Sun that only 10 percent of experiments studying this type of research are conducted in space. The majority are completed on Earth, using special equipment to bombard the organisms with elements mimicking cosmic radiation. Artemis I will allow scientists to study how cosmic radiation affects organisms traveling through space.
"It's a really nice test case for what a month in deep space looks like for a living organism," Nislow said.
And although the basis for the yeast experiment is to test drugs and other therapies involving radiation, the research could eventually help astronauts reach Mars safely.
According to NASA, Artemis I will provide a "foundation for human deep space exploration, and demonstrate our commitment and capability to extend human existence to the Moon and beyond."
Artemis I is the first of four Artemis missions. Artemis' second flight is scheduled for 2023. A crew will board that spacecraft on a mission to test Orion's critical systems with humans on board. In future Artemis missions, NASA said it plans to land the first woman and the first person of color on the moon.
On Monday, the Orion spacecraft is set to launch from the Kennedy Space Center in Cape Canaveral, Florida, on "the most powerful rocket in the world," according to NASA. The rocket will hurtle 280,000 miles from Earth and thousands of miles beyond the Moon in a mission that could last six weeks. Orion will stay in space without docking to a space station longer than any ship has done before.
Artemis I's launch will be live-streamed on NASA's YouTube channel starting at 6:30 a.m. ET on August 29. The launch is scheduled for 8:33 a.m. ET.