Nasty Women's Choir Belt Out Satirical Anti-Trump Christmas Carols in New York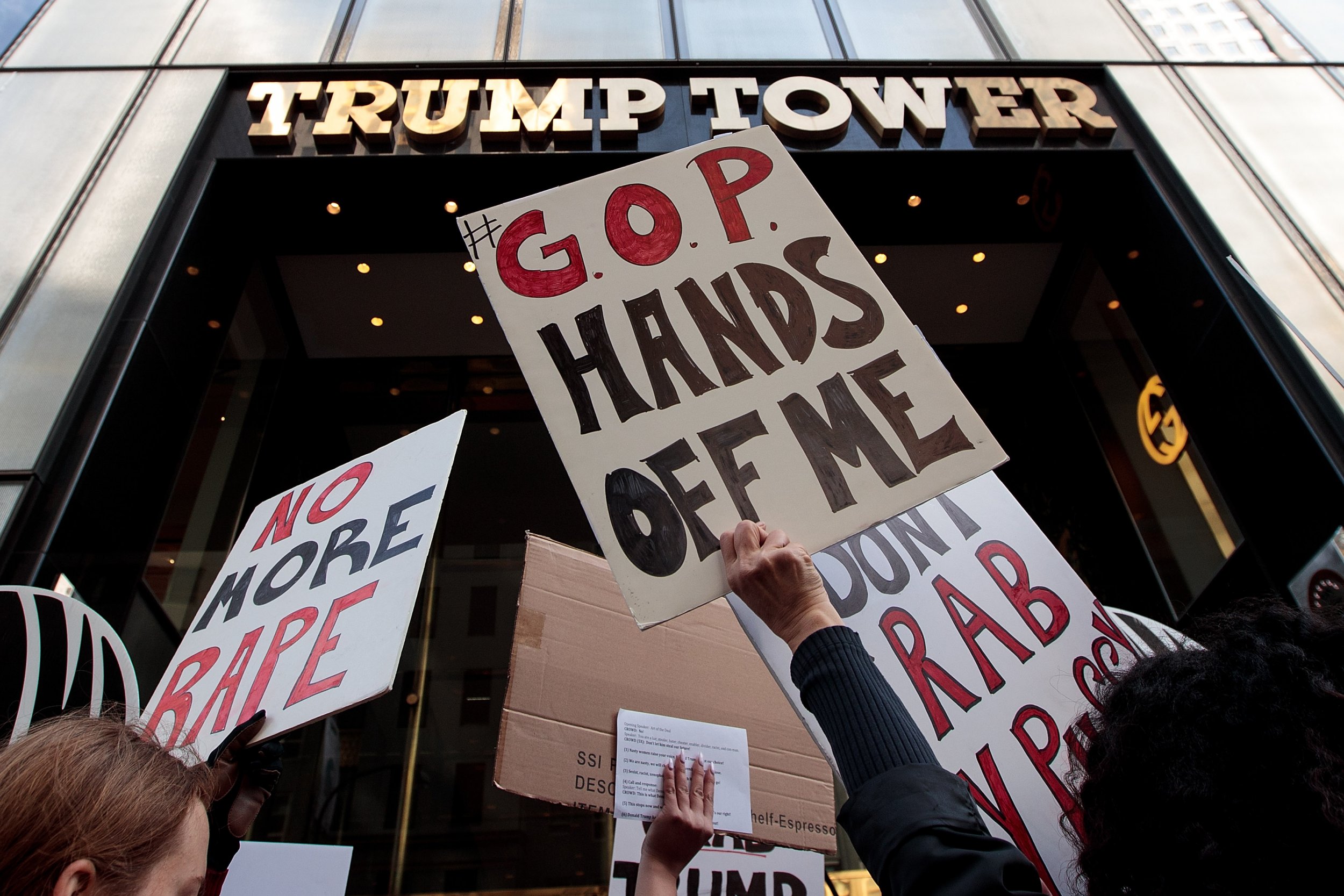 A group of singers fighting for reproductive rights in the U.S. have begun performing as the Nasty Women's Choir in attempt to undermine President-elect Donald Trump and his anti-feminist rhetoric.
The National Organization for Women (NOW) has launched a Christmas campaign complete with the hashtag #NastyorNice and the Nasty Women's Choir Songbook, which includes unusual renditions of some well-known classics.
The 15-strong acapella group performed across New York, including outside Trump International Hotel, at the weekend.
Set to the music of "Santa Baby," "Hark! The Herald Angels Sing," "Winter Wonderland" and such like, the Nasty Women's Choi—so-called as a reference to Trump's comments toward Democratic nominee Hillary Clinton being a "nasty woman"—has altered the lyrics.
"Santa baby, slip an IUD up in me (and me!)," one song sheet reads. "Been an awful good girl, Santa baby, so hurry before January."
In the days following Trump's election, Google trends reported a hike in the number of searches for IUD contraceptives. American women fearing for their reproductive rights began urging others to get IUDs fitted before the pro-life president-elect's inauguration in January.
"We thought we'd have some fun and educate people about reproductive rights," Alyssa Cannizzaro, a NOW executive assistant, told a local news reporter. "We want to make sure women know that there's many birth control options and that Donald Trump and his cabinet can't take them away."