Natalie Portman Received Rape Fantasy Fan Mail At 13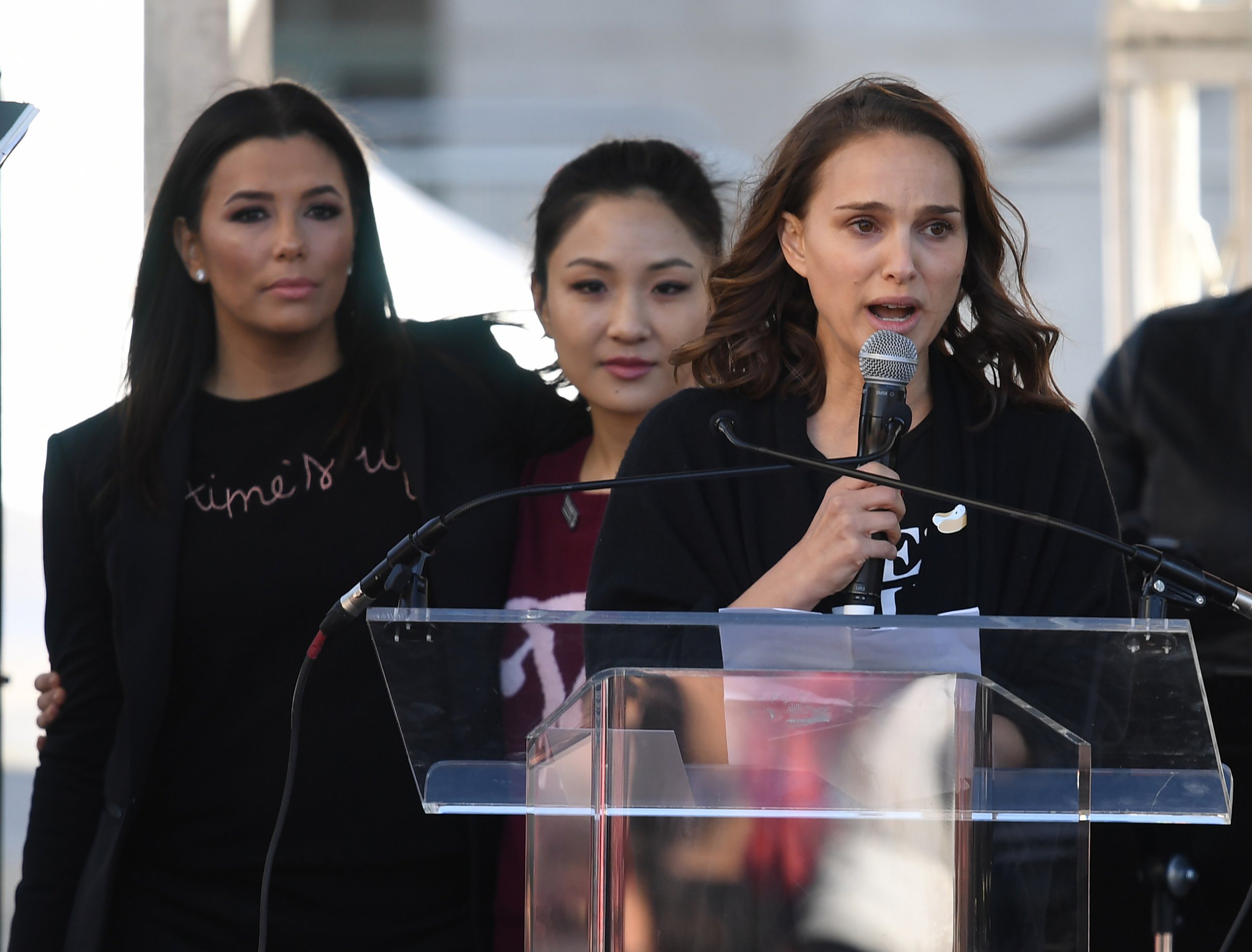 Natalie Portman is all too familiar with sexual harassment.
The actress was just 13 years old when she made her feature film debut, starring alongside Jean Reno in Luc Besson's 1994 French thriller Léon: The Professional. Portman played Mathilda Lando, a preteen girl who becomes an assassin's apprentice, discovering herself and her sexuality along the way.
But what should have been a glamorous kick-off to the young Portman's career was quickly soured by men who felt entitled to her body after she displayed it on the big screen.
"I was so excited at 13 when [The Professional] was released and my art would have a human response. I excitedly opened my first fan mail to read a rape fantasy that a man had written me," Portman revealed while speaking at the Women's March in downtown Los Angeles on Saturday. "A countdown was started on my local radio show to my 18th birthday, euphemistically the date that I would be legal to sleep with. Movie reviewers talked about my budding breasts in reviews."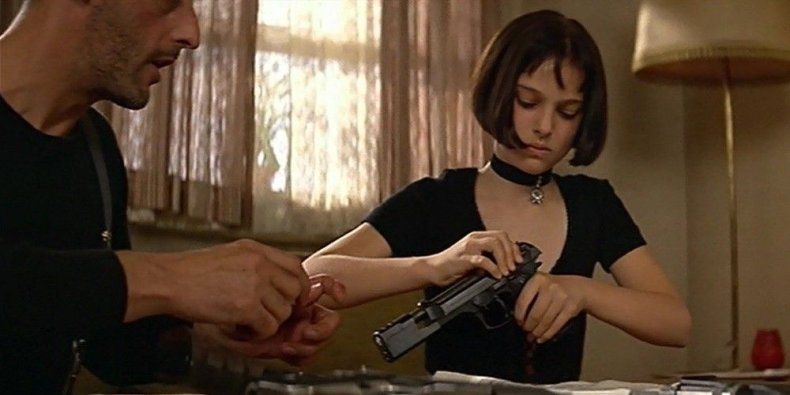 Portman said the experience taught her at a young age to never publicly discuss her sexuality. She purposefully turned down roles that were even remotely sexual—including kissing scenes—and played up her studious, conservative persona in interviews. (Portman took a semi-hiatus from acting from 1999 to 2003 to attend Harvard University.)
"At 13 years old, the message from our culture was clear to me. I felt the need to cover my body and to inhibit my expression and my work in order to send my own message to the world: That I'm someone worthy of safety and respect," Portman told the crowd at the rally while sporting her Time's Up T-shirt. "The response to my expression from small comments about my body to more threatening, deliberate statements served to control my behavior through an environment of sexual terrorism."
Portman wasn't the only actress calling the industry out on sexism at Saturday's rally. Scarlett Johansson also spoke about men who backed the Time's Up movement but who had a history of sexual misconduct. One actor she specifically singled out: James Franco.
While Johansson did not refer to Franco by name, she alluded to recent accusations of sexual harassment, which surfaced on Twitter after The Disaster Artist star wore a Time's Up pin to the Golden Globes. (Franco's attorney has denied the allegations.)
"How could a person publicly stand by an organization that helps to provide support for victims of sexual assault, while privately preying on people who have no power?" Johansson said to the Women's March crowd. "I want my pin back, by the way."
Johansson's rep later confirmed to People she was referring to Franco in her speech.