Statistician Nate Silver has faced a backlash for a series of tweets about COVID-19 in which he said "mixed messages" from the media and medical experts were unnecessarily increasing fear, among the public, of breakthrough cases of the disease.
The founder of the FiveThirtyEight website tweeted the findings of a survey in which 27 medical experts were asked what they would do in a range of scenarios.
None would send a child who was not jabbed to school without a face covering, 18 would not go into a restaurant, while 12 would not attend an outdoor sporting event, according to the graphic Silver shared which was titled, "What would the experts do?"
"If two-thirds of vaccinated infectious disease experts won't eat indoors at a restaurant, and almost half won't attend an outdoor sporting event," Silver tweeted, "then of course people reading that are going to think breakthroughs are a big deal and of course they'll want boosters."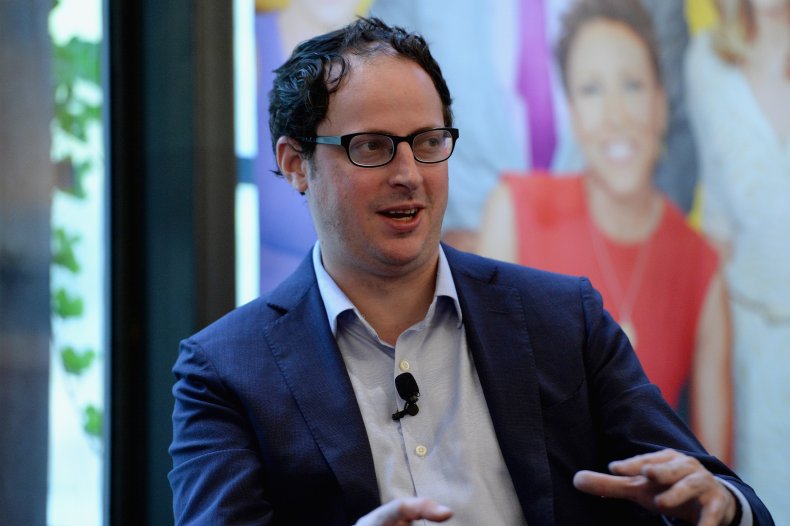 Breakthrough cases are when a fully vaccinated person gets infected with COVID and their prevalence comes amid a debate over whether booster shots are required.
In a follow-up tweet, he said that Americans feared breakthrough cases "because of the mixed messages they're hearing from public health officials and the media," which he said "imply that vaccinated people should behave with a *lot* of caution rather than 'returning to normal.'"
His comments sparked a lively thread in which some took issue with his view and believed people were right to be worried even if there was widespread vaccination.
Jason Johnson, an MSNBC political contributor, tweeted: "While vaccines likely keep you from dying, the infection may still have long term effects. THAT's why normal people are still cautious."
Mother Jones editor-in-chief Clara Jeffery wrote: "Do you know anyone with little kids. Or immune compromised people in their households. Or immune compromised little kids. Also responsible people just don't want to be a part of *spreading* it!"
The author Maureen Johnson tweeted to her 148,000 followers: "Hey Nate. Pretty cool reading this as my father is in the hospital with a breakthrough case because he decided to be super normal and hang out with unmasked people, some of whom were unvaxxed and some who had breakthrough cases. But hey, it's cool."
Meanwhile, the NBC host Mehdi Hasan tweeted: "Imagine if Nate Silver actually had any expertise in epidemiology or virology."
Following the criticism, Silver tweeted that people "routinely misrepresent my views on COVID policy" and posted his views which he said "are pretty nuanced and about as middle-of-the-road as it gets."
But in response to the document, in which he said he opposed lockdowns at this stage of the pandemic, the user God Vibes Only tweeted, "Literally nobody cares! This is what they are talking about when they tell you to shut up about this—why are you making a list of things for yourself to shut up about Nate."
Newsweek has contacted Silver for comment.
A study this week by Dr. Hyung Chang at the Yale School of Medicine and colleagues found that vaccinated people who got COVID and suffered severe symptoms tended to be older, around 80 on average and had other conditions such as obesity or diabetes, CNN reported.
The graphic below provided by Statista shows employee vaccination requirements in the U.S.