Location of Missing Man's Body Leaves Louisiana Police Puzzled
The Baton Rouge Police Department confirmed the death of missing person Nathan Millard but admitted in a press conference that questions still remained regarding his disappearance.
Millard, 42, worked for a construction company in Conyers, Georgia, and went missing on February 23.
Millard flew to Louisiana to meet a client, according to his wife Amber Millard.
Millard and the client are believed to have gone to the Louisiana State University Tigers vs the Vanderbilt Commodores College basketball game before heading to Happy's Irish Pub on Third Street. He was then seen leaving the bar close to midnight on February 23.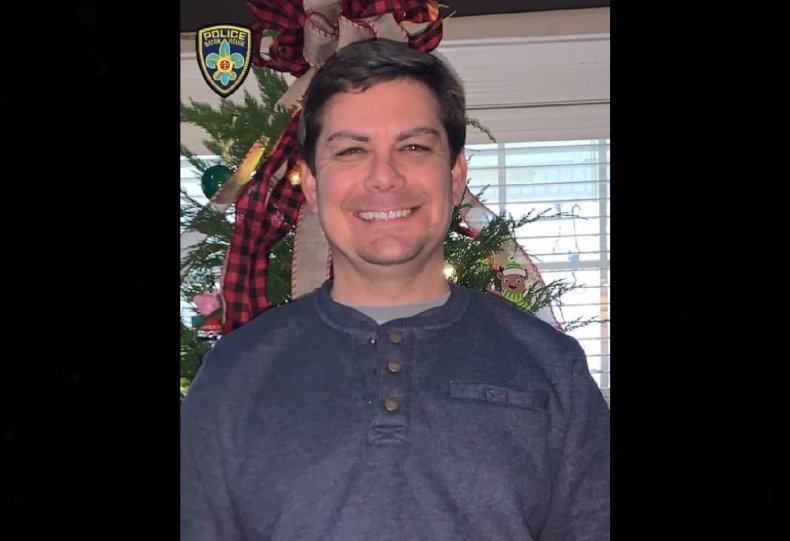 On March 6, the Baton Rouge Police Department posted a Facebook update on his disappearance and said that his body was found at around 3:34 a.m on the day.
He was found in the 2900 Block of Scenic Highway and an autopsy was scheduled.
The following day, police held a press conference and said, no foul play is suspected in his death at this time.
The Baton Rouge Police Chief Murphy J. Paul, Jr. lead the press conference and offered his condolences to the family of Millard and the community.
He also detailed the finding from the autopsy and noted the conclusions of the preliminary report by the East Baton Rouge Coroner's Office.
The report said: "On March 7, 2023, an autopsy was conducted on the remains of Nathan Millard, 42 years old.
"No evidence of internal or external trauma noted, the final autopsy results, pending further studies including toxicology testing.
"The cause of death and manner of death are pending completion of the final autopsy report."
Captain Kevin Heinz also spoke during the press conference and outlined the police's current timeline regarding Millard's death.
Heinz said that through security footage in the area, police were able to see Millard went to a Greyhound bus station an hour after leaving the bar.
At the bus station, he met a security guard who offered to call him an Uber or call the police, an offer Millard declined.
Heinz noted that the security guard felt Millard was out of place but did not appear to be in distress and said no and left the area of his own accord.
The police captain that added Heinz was last seen on the security footage at 4.30 a.m. on February 23.
When taking questions from journalists at the press conference, Heinz addressed speculation that Millard's body was dumped where it was found.
Heinz said: "It does appear that [Millard] was left there, that is most likely not where he died. Efforts are underway to locate and talk to whoever may have put him there.
"We will ask whoever put him there if something happened, if there was a moment of panic, come forward. We just want to know what happened to him."
At the press conference, Heinz refused to comment on whether police believe drugs were involved in the death of Millard.
According to a WAFB report, reporter Breanne Bizette spoke to the family of Millard who told her that "they believe that it is likely going to be an accidental overdose."
Newsweek has contacted the Baton Rouge Police Department via email for comment.