Despite former President Donald Trump's efforts to withhold information from the House committee that is investigating the January 6 insurrection, the National Archives has announced that it will release Trump's visitor logs from the day of the Capitol riot to the panel, "as instructed by President Biden."
"After consultation with the Counsel to the President and the Assistant Attorney General for the Office of Legal Counsel, and as instructed by President Biden, I have determined to disclose to the House Select Committee to Investigate the January 6th Attack on the United States Capitol ("Select Committee") the Presidential records from our January 14, 2022," David Ferriero, archivist of the United States, said in a Wednesday letter to Trump.
The letter comes just hours after President Joe Biden rejected Trump's claims of executive privilege and ordered the release of the documents to the House panel.
The president had set a 15-day deadline for the National Archives to turnover those records. Ferriero noted in his letter that he will deliver the documents by March 3, "unless prohibited by court order."
Trump could still seek court action to block the release of these logs, but those efforts are likely to be unsuccessful after the Supreme Court declined another request from Trump to block other documents last month.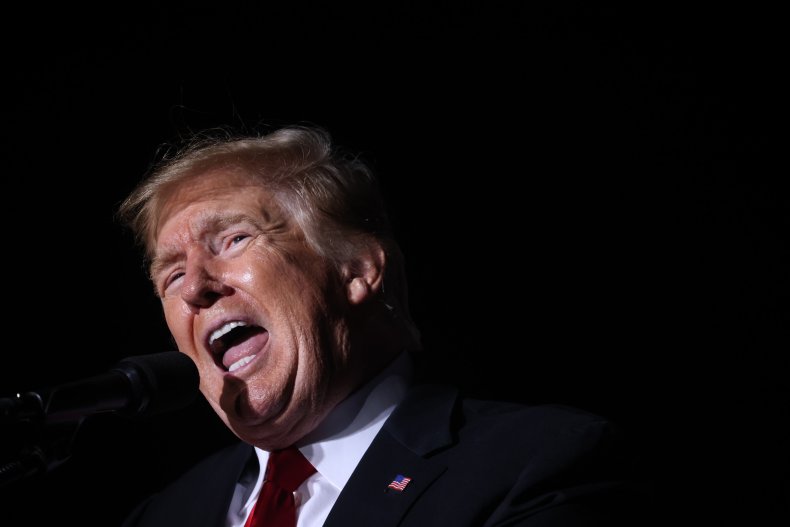 The archivist also said that the House committee has agreed to refrain from sharing and discussing the entities deemed "national-security sensitive" outside of the panel without prior consultation and that birth dates and social security numbers will be scrubbed from the copy of records the panel receives.
Trump has attempted to block the release of the records, citing executive privilege, but White House counsel Dana Remu told Ferrerio that the current president "has determined that an assertion of executive privilege is not in the best interests of the United States, and therefore is not justified, as to these records and portions of records."
The records in question show appointment information for individuals who entered the White House complex under the Trump administration.
While the Biden administration, like the Obama administration, voluntarily discloses their visitor logs each month, the Trump White House kept most of its visitor logs secret, citing "the grave national security risks and privacy concerns of the hundreds of thousands of visitors annually."
The House committee has already received hundreds of pages of internal communications. It is also seeking witness testimony from former Trump advisers like Steve Bannon and Mark Meadows.
Trump has repeatedly attacked the panel's investigation, repeating false claims about election fraud and Biden's win.
"Is the Unselect Committee still talking about January 6 when a bigger scandal than Watergate has just been unearthed?" Trump said in a Monday statement.
Update 2/16/2022 1:13 p.m. ET: This story has been updated with more background information on visitor logs and the January 6 House committee.