National Cheeseburger Day 2019: Best Deals From McDonald's, Wendy's and White Castle
Cheeseburger lovers, rejoice! It is nearly National Cheeseburger Day, a celebration of everything cheesy and burger-shaped - as if we needed an excuse to eat more of them.
It's a fact that Americans love burgers and whether you prefer meat or a vegetarian alternative, there are too many to choose from.
Marked on September 18, there are many great deals to be had across the U.S. Here are some of the best offers for you to take your pick from:
On Sept. 18, all guests who visit a participating Red Robin restaurant can get a signature Gourmet Cheeseburger and Bottomless Steak Fries for just $5, with the purchase of any regular-sized beverage.
BurgerFi joints around the Orlando area can get a great deal on September 18 - buy one cheeseburger, get another for just a buck.
Ten customers visiting Applebee's Grill + Bar locations have a chance to win free burgers for an entire year. To enter, diners submit online their information, along with a picture of themselves and their favorite burger - either homemade or from their favorite restaurant. Contest entry is open until midnight (EST) on September 18.
You can get a free house margarita with purchase of a cheeseburger between 11am and 5pm on September 18. Brunch, anyone?
The Steakhouse Bacon Cheeseburger and Guacamole Burger, fries or coleslaw and choice of a 16-ounce draft beer are $10.99 at participating locations in the bar area. Offers may vary by location.
Farmer Boys, California and Nevada
Get $1 Big Cheese cheeseburgers at participating locations Tuesday.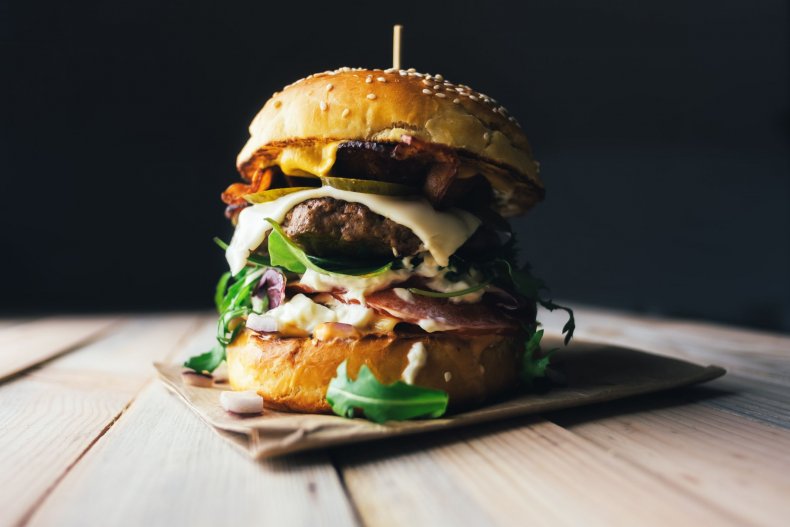 Holiday Inn, nationwide
You can get a free burger at all Burger Theory restaurants located in Holiday Inn hotels, while supplies last.
You can get a free Dave's Single with any Wendy's purchase with an offer on the mobile app, which is available for Apple and Android devices. The deal lasts until September 30.
The fast-food chain is calling September 30 "Tuesday Cheese Slider Day" and you can get a free cheese slider with any purchase and a coupon on the website.
Even gourmet burger fans can't argue with this deal. Download the chain's app to get a sandwich for $1, including Big Macs and any other cheeseburgers. The offer is available until September 30.
Correction: A promotion from Bareburger was removed from this article as it was an unauthorized promotion.