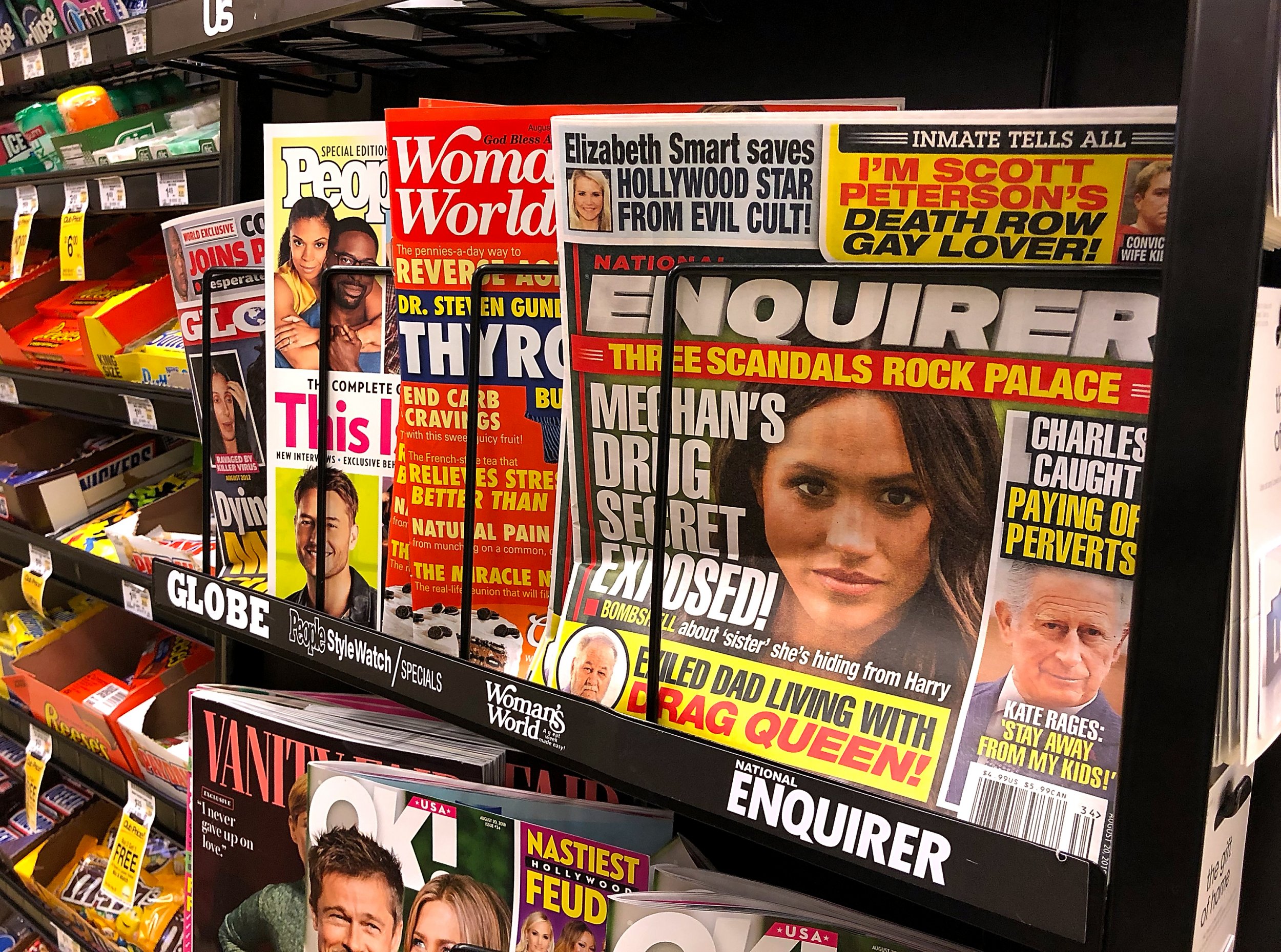 The State's Attorney's Office of the Southern District of New York (SDNY) said on Wednesday that it had reached a nonprosecution agreement with American Media Inc. (AMI)—the parent company of the National Enquirer tabloid—after the publisher told prosecutors that a $150,000 hush payment was made "in concert with" the election campaign of President Donald Trump.
"As a part of the agreement, AMI admitted that it made the $150,000 payment in concert with a candidate's presidential campaign, and in order to ensure that the woman did not publicize damaging allegations about the candidate before the 2016 presidential election," read a statement from prosecutors. "AMI further admitted that its principal purpose in making the payment was to suppress the woman's story so as to prevent it from influencing the election."
The statement came just after Michael Cohen—former personal attorney and "fixer" for Trump—was sentenced to 36 months in prison on charges that included campaign finance violations and lying to Congress. Federal prosecutors with the SNDY alleged that Trump directed Cohen to carry out campaign finance violations.
The publisher of the National Enquirer admitted to prosecutors that, shortly before the 2016 election, it had paid Playboy model Karen McDougal $150,000 for her story that she had had a long affair with Trump. Cohen apparently played a key role in making that payment happen.
After Cohen was sentenced on Wednesday, Cohen's attorney said his client planned to tell the public everything he knew about Trump—a man Cohen said "led [him] to choose a path of darkness over light."
"At the appropriate time, after [special counsel] Mr. [Robert] Mueller completes his investigation and issues his final report, I look forward to assisting Michael to state publicly all he knows about Mr. Trump—and that includes any appropriate congressional committee interested in the search for truth and the difference between facts and lies," Cohen's attorney, Lanny Davis, said in a statement. "Mr. Trump's repeated lies cannot contradict stubborn facts."