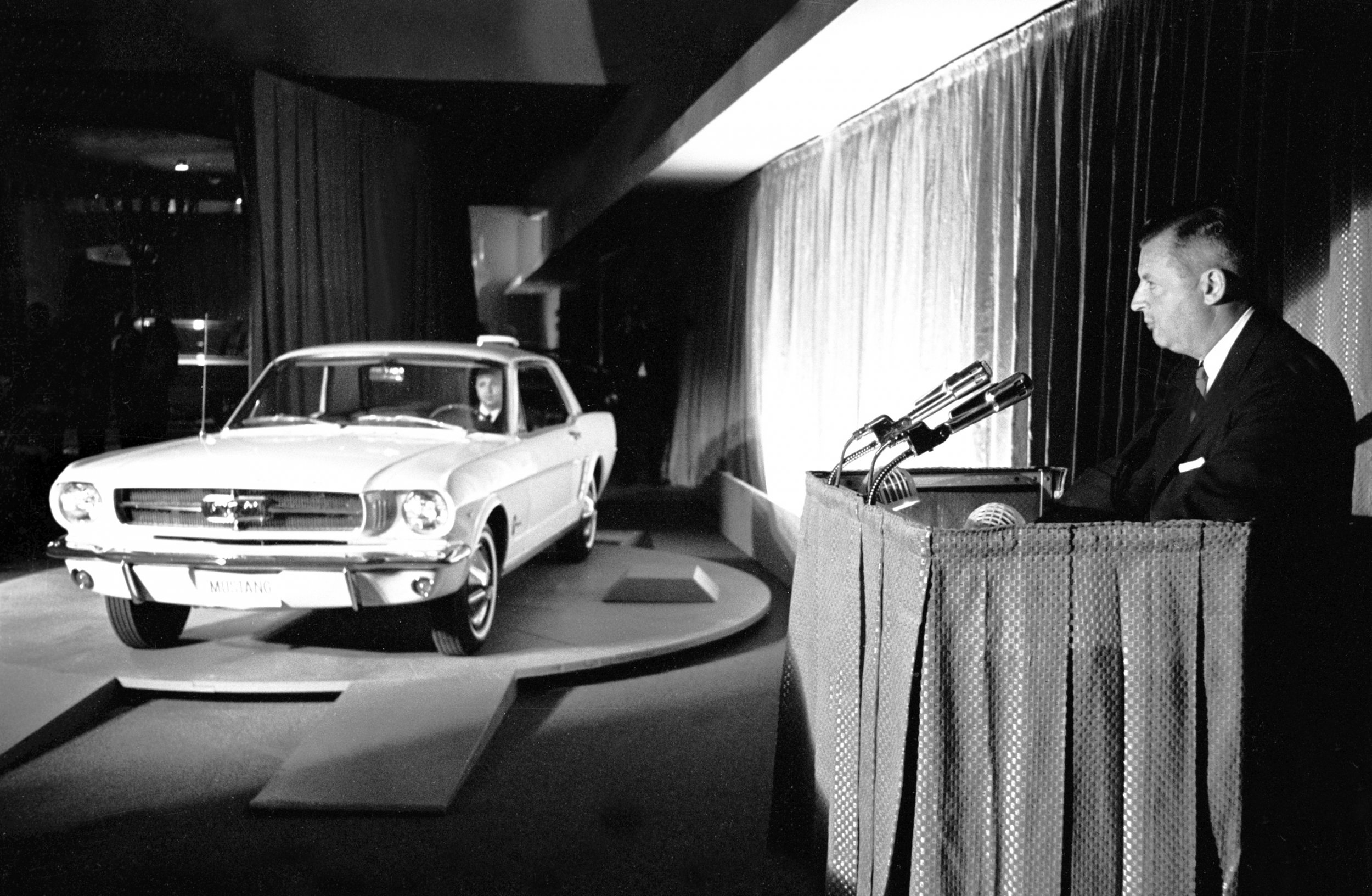 Imagine it now: your hair blowing in the wind, the sun reflecting off your side mirrors, and the clear, long road ahead. This is the image cemented into our minds when we think about driving a Ford Mustang.
From classic car to modern mobile, the Mustang is one of the ultimate American national treasures. In celebration of National Mustang Day (April 17, 2019), we've compiled some funky facts to pull on your nostalgic heartstrings and get you excited for the future.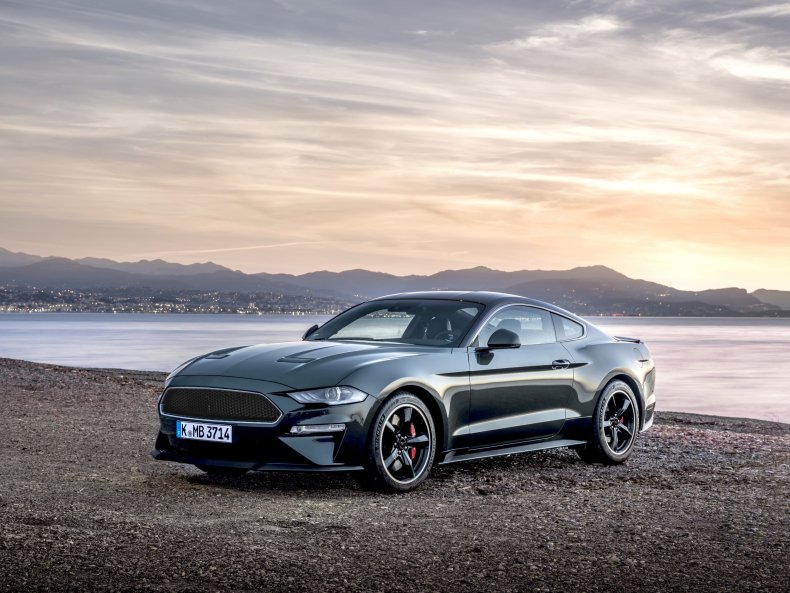 When Was The Mustang Launched?
On this day in 1964, Henry Ford II gave the world its first look at the all-new Mustang at the New York Auto Show. Prior to this, it was known under the codename "Special Falcon," a secret car project led by the legendary Lee Iacocca.
Some 22,000 Mustang orders were placed on the first day, with 419,000 cars sold the first year.
Where Does The Name Mustang Come From?
Ford confirms that after considering Cougar, Stiletto and Allegro, the name Mustang—inspired by a World War II fighter plane—stuck. Close to its 1964 reveal, Ford considered either having the car as a sedan or a wagon, settling on the coupe and convertible body styles that remain to this day.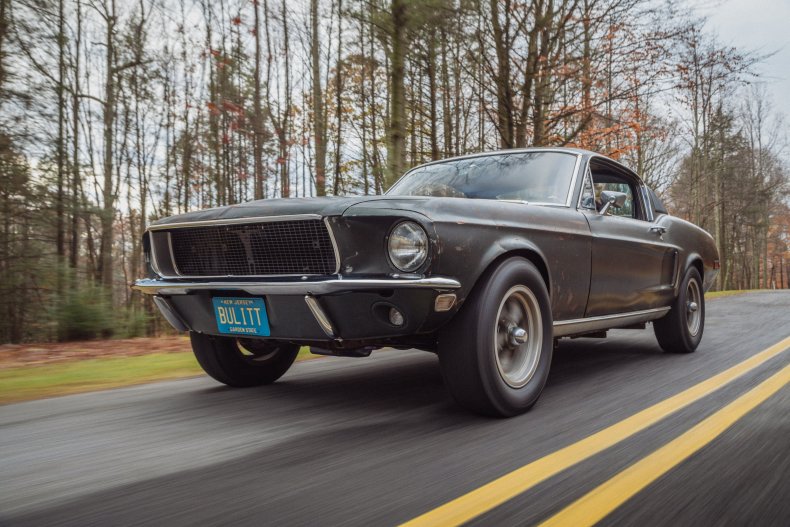 What Films Has The Mustang Appeared In?
The 1964 Mustang appeared in the film Bullitt.
More modern versions of the car have appeared in Gone in 60 Seconds, 2 Fast, 2 Furious and TV series like Knight Rider (2008) and Beverley Hills 90210, according to IMDb.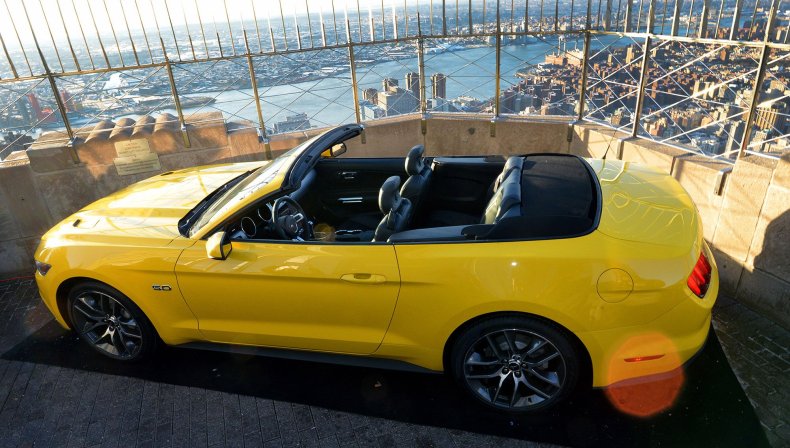 How Many Mustangs Have Been Made?
On August 8, 2018, Ford passed the milestone of the production of its 10 millionth Mustang. According to Ford's website, "the 10 millionth Ford Mustang was a high-tech, 460 horsepower 2019 Wimbledon White GT V8 six-speed manual convertible." It was the same color and model as the first Mustang in 1964.
How Popular are Mustangs?
Latest figures from Ford confirm that more than 113,066 vehicles were sold globally (via IHS Markit). Some 75,842 of these were sold in the U.S. Ford also confirmed that Mustang's market share in the global sports car segment is 15.4 percent.
What is the Latest Mustang Release?
As reported by Newsweek, the limited-edition 480-horsepower 2019 Mustang Bullitt in classic Dark Highland Green was released in April 2018. You can read more here: Ford Mustang 2019 BULLITT In Pictures: Check Out Latest Limited Edition.
If you can't stretch to buying the latest model, you can create your very own 1960s Lego Mustang.