National Guard Sends Soldiers to Minneapolis as City Prepares for More Protests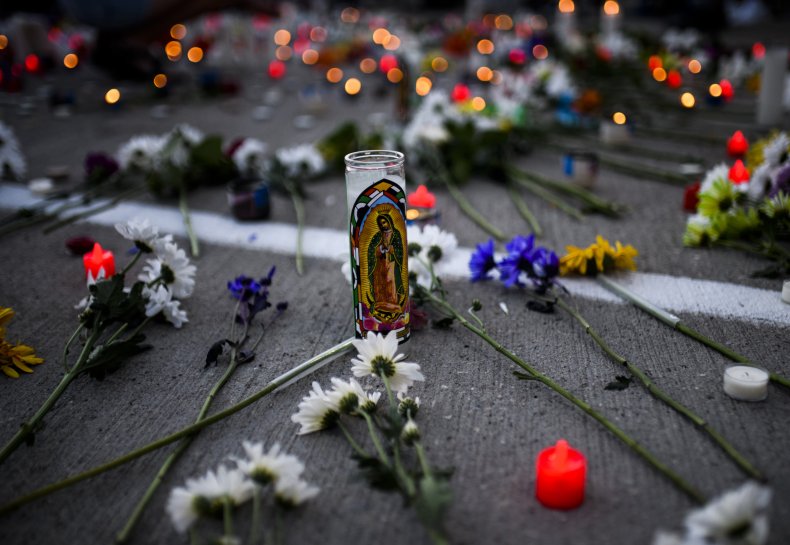 The National Guard announced on Wednesday it had activated about 100 soldiers to be ready for protests in Minneapolis after Minnesota Governor Tim Walz asked for them to be on standby should the city need additional enforcement.
Walz's office noted in his statement that the governor "gave the Minnesota National Guard a warning order to start preparing to assist local law enforcement should they need help." It indicated the governor had received a request from Minneapolis Mayor Jacob Frey to have National Guard troops ready in the event of potentially violent protests.
"The Minnesota National Guard has not been given any operational orders, and as and as of this time their assistance has not been needed," the governor's office statement said.
The Minneapolis National Guard made the announcement on its official Twitter account.
The request from Frey came as Minneapolis continues experiencing days of protests following the killing of Winston Boogie Smith Jr. by law enforcement officials, and after a protester was killed by a speeding driver.
Members of a federal U.S. Marshals Service task force fatally shot Smith on June 3 as they were trying to arrest him on a weapons violation. The authorities said Smith fired a gun during the incident, though a passenger in his car later said he was unarmed. Smith was killed when the officers fired 12 rounds into his vehicle, and many people have decried the lack of body camera evidence showing how the incident transpired.
After Smith's family complained about the lack of body camera footage, the Minnesota Bureau of Criminal Apprehension (BCA) issued a statement that read: "The U.S. Marshal Service currently does not allow the use of body cameras for officers serving on its North Star Fugitive Task Force. There is no squad camera footage of the incident."
The Department of Justice also addressed the absence of body cameras on the officers involved in Smith's shooting, noting the state was still phasing in the use of the equipment. On June 5, it released a statement that said in October 2020 "the U.S. Department of Justice issued a Body-Worn Camera (BWC) policy to permit TFOs [task force officers] to utilize body-worn cameras on federal task forces. In February 2021, the U.S. Marshals Service began to phase-in this policy, which continues to be implemented in the District of Minnesota."
Multiple protests have followed Smith's death. One protester, Deona Knajdek, was killed on Sunday after a speeding driver collided with another car being used as a roadblock to prevent vehicles from driving into the demonstrations. That driver, Nicholas Kraus, has been charged with second-degree unpremeditated murder, WCCO reported.
Smith's death occurred just over a year after George Floyd was killed by a police officer in Minneapolis and months after the fatal shooting of Daunte Wright.
Newsweek contacted Walz's office for further comment, but did not hear back in time for publication.