National Monkeypox Coordinator Named as More States Declare Emergencies
President Joe Biden has named a national coordinator to help develop strategies for combating the monkeypox outbreak as states continue to declare emergencies amid climbing case counts.
Biden is expected to announce Robert Fenton, a former acting administrator for the Federal Emergency Management Agency (FEMA), as the White House coordinator on Tuesday, the Associated Press (AP) reported on Monday. Dr. Demetre Daskalakis, who currently heads the HIV/AIDS prevention division of the Centers for Disease Control and Prevention (CDC), is expected to be named the deputy coordinator.
At least 23,620 monkeypox cases globally and 5,811 cases in the U.S. had been confirmed as of Monday evening, according to the CDC. The first U.S. case was confirmed on May 18. Domestic incidences of monkeypox have increased dramatically over the past month, with the number of daily reported cases rising from the single digits in early July to hundreds by the end of the month.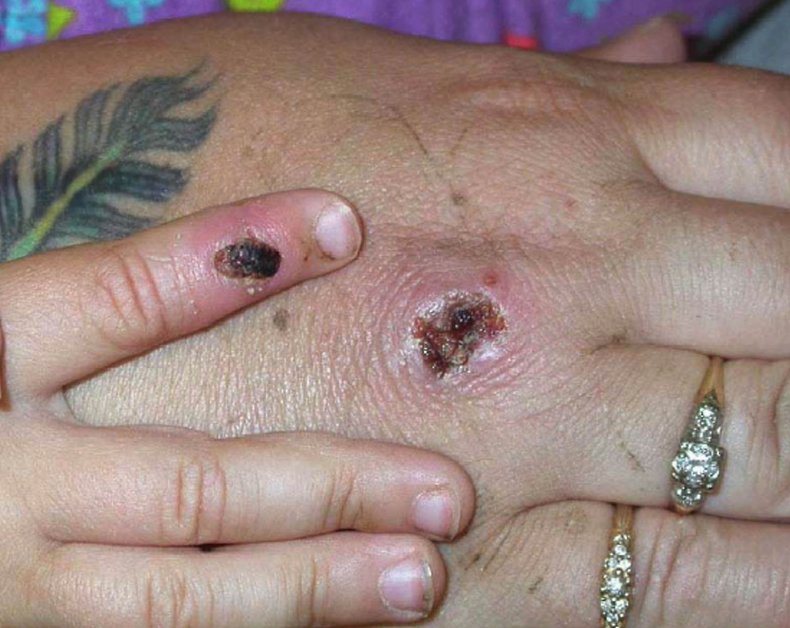 The White House coordinator announcement was reported on the same day that California Governor Gavin Newsom and Illinois Governor J.B. Pritzker announced monkeypox emergencies in their states. New York Governor Kathy Hochul declared an emergency on July 29 due to the outbreak.
Newsom and Pritzker both said that their emergency declarations would help with state efforts to combat the virus in vulnerable populations, which currently include but are not limited to men who have sex with men.
Monkeypox vaccines have been in short supply nationally due in part to a limited stockpile and the time required to manufacture additional doses of the most recent and safest version. The shortage has been particularly apparent in areas with a higher demand due to larger LGBTQ populations. Some residents of San Francisco lined up for hours on Monday in hopes of getting the jab.
"California is working urgently across all levels of government to slow the spread of monkeypox, leveraging our robust testing, contact tracing and community partnerships strengthened during the pandemic to ensure that those most at risk are our focus for vaccines, treatment and outreach," Newsom said in a statement after declaring a state of emergency.
"We'll continue to work with the federal government to secure more vaccines, raise awareness about reducing risk, and stand with the LGBTQ community fighting stigmatization," he added.
The White House reportedly said that Fenton and Daskalakis would be responsible for coordinating "strategy and operations to combat the current monkeypox outbreak, including equitably increasing the availability of tests, vaccinations and treatments."
"I personally think we're dealing with a really serious issue here," Dr. Anthony Fauci, Biden's chief medical adviser and the longtime director of the National Institute of Allergy and Infectious Diseases, told AP. "There are a lot of unknowns. There are a lot of knowns about monkeypox, but there's still a lot of unknowns."
"So we really got to implement the interventions we have, get a much better feeling for the natural history and the scope and absolutely reach out into the community, and that's the reason why I think the combination of Bob and Demetre is really a good combination," he added.
Newsweek reached out to the White House for comment.