Happy Scripps National Spelling Bee: Here are 90 Crazy Words for the Contest's 90th Birthday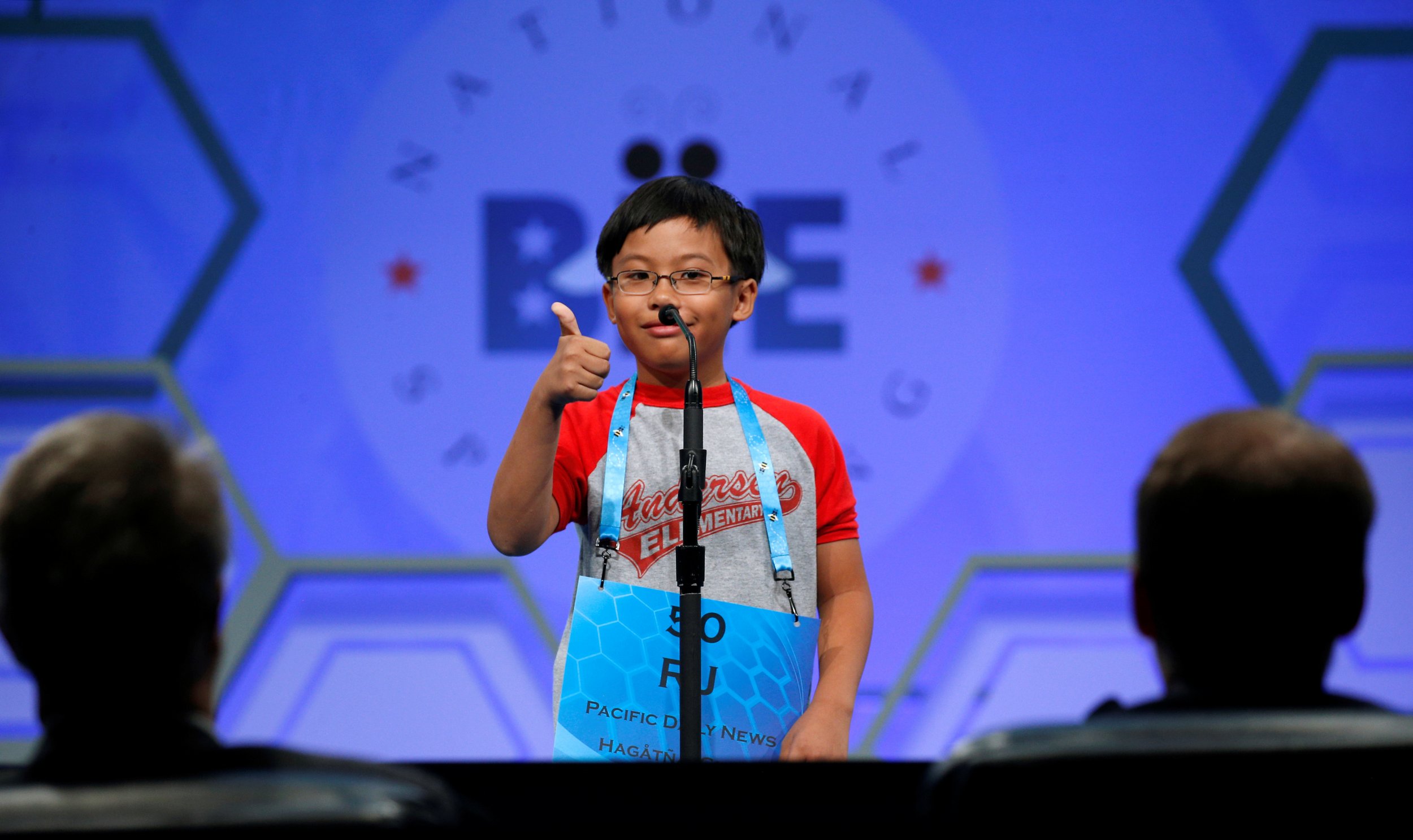 It's a pulchritudinous time of the year: the week during which the country becomes obsessed with cheering on genius kids, watching excitedly and turning them into temporary celebrities as they masterfully spell words most adults can't even pronounce.
It's time for the 90th Scripps National Spelling Bee.
Bee Week, as it's called, kicked off Tuesday with the preliminaries test; continued Wednesday with rounds two and three of the spelling competition; and is set to conclude Thursday with the finals. Nearly 300 kids representing all 50 states as well as countries like Ghana, Jamaica and South Korea made it to the national contest.
It's the event's 90th iteration, given that the first bee took place in 1925 but took a short break during World War II. The first-ever winning word was gladiolus, spelled by Frank Neuhauser; the most recent were Feldenkrais and gesellschaft, spelled by Jairam Hathwar and Nihar Janga, respectively.
As you get hyped for this year's contest, take a spin through 90 of the craziest words from the competitions:
guetapens
alopecoid
schwarmerei
gnathonic
soubrette
esquamulose
elegiacal
vivisepulture
appoggiatura
cymotrichous
rhamphotheca
opificer
chiaroscurist
resipiscence
stichomythia
anadiplosis
beccafico
drahthaar
esquisse
kakiemon
Wehrmacht
gazoz
Jugendstil
chresard
urushiye
bourride
infelicities
abhinaya
declivitous
acciaccatura
Troadic
rapprochement
scelidosaur
sphacelated
Gleichschaltung


cicatrize
projicient
stochastically
distichous
kirtle
trouvaille
apotheosize
biliousness
distichous
grosgrain
succedaneum
resipiscence
equerry
stillatitious
brevicaudate
numnah
succedaneum
Australopithecus
obmutescence
paupiette
serrefine
No big deal, right?