National, State Parks are America's Next Great Electric Vehicle Infrastructure Frontier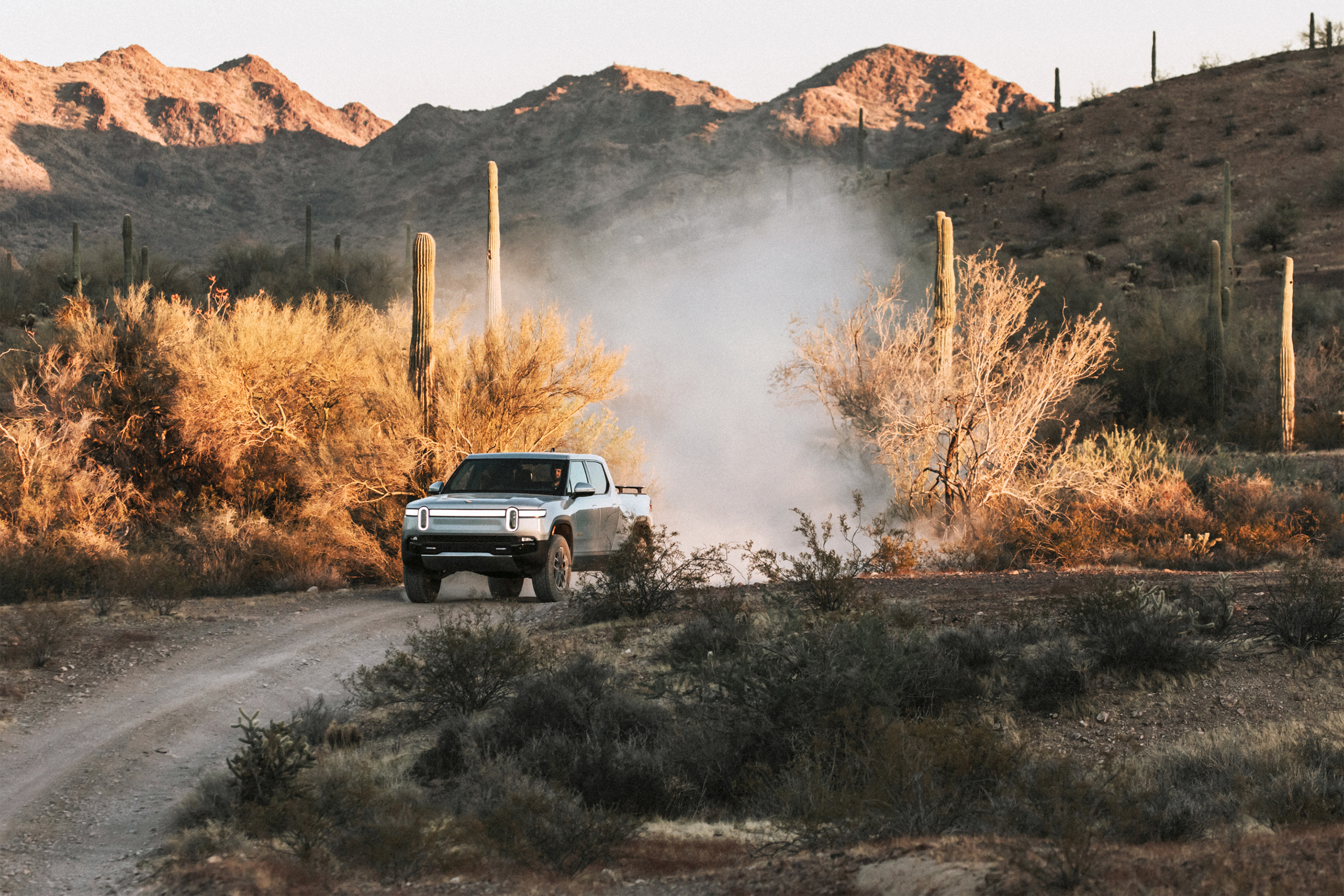 Over the years, it's become easier to find an electric vehicle (EV) charging station in urban areas. Get out into the country, however, and they become more scarce.
Tesla has had a leg up on the competition when it comes to cross-country charging. Its Supercharger network, combined with in-car navigaton make the prospect of traveling from sea to shining sea easier for Model X, Model Y, Model S and Model 3 owners.
Electrify America is actively working to catch up. The charging service recently announced their Boost Plan, an effort to have 1,800 fast charging stations and 10,000 individual chargers installed in the U.S. and Canada by the end of 2025. It also adds a push to accelerate the installation of more 150- and 350-kilowatt chargers.
These types of infrastructure buildout, combined with high all-electric range levels achieve by new EVs coming from a variety of automakers make destinations like Yellowstone, Acadia or Yosemite National Parks appear more reachable. Electrify America recently opened a charging station at Yosemite Westgate and Buck Meadows Lodge.
Even with these advances, rural charging is still a struggle, contributing to one of the biggest obstacles EV adopters have to overcome - range anxiety. Range anxiety, the fear that a vehicle has an insufficient amount of fuel to reach its destination, is not exclusive to EV drivers, but is a large part of the conversation due to insufficient charging infrastructure nationwide.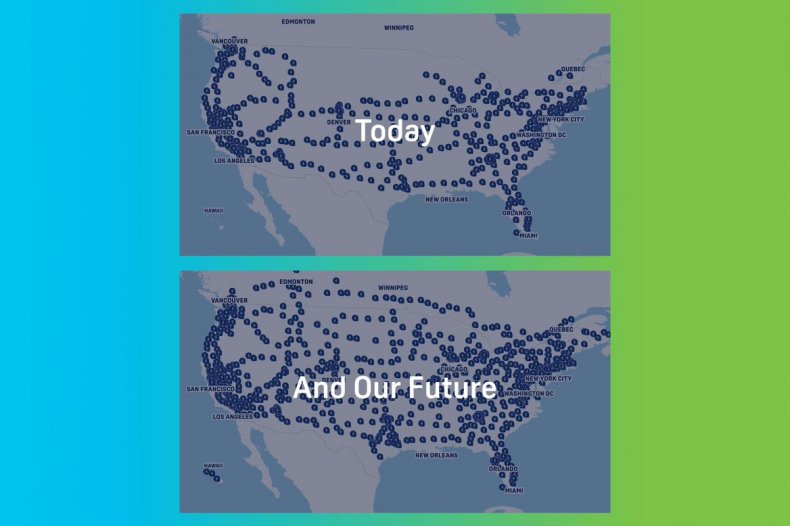 Over the last decade, state and federal agencies and private partners have been working to plug the EV charging station gap by installing charging facilities on public lands.
Shawn Norton, branch chief for sustainable operations at National Park Service (NPS) headquarters in Washington, D.C., said in an interview with Newsweek that getting EV charging infrastructure into national parks has been a goal of the agency since 2012.
Working with the Department of Energy's National Renewable Energy Laboratory (NREL) and Clean Cities Coalition Network, NPS worked to figure out where the first dozen or so chargers should go.
"In those early conversations with NREL, we designed a number of proposed EV routes in parks," Norton explained. "That became the foundation for installing the first big batch of infrastructure."
At the time, the agency didn't have funding appropriated for the program, so it partnered with BMW to fund the build out. That funding, along with on-the-ground technical support from NPS, was instrumental in getting those first stations installed, Norton detailed.
Currently, the NPS offers more than 140 EV chargers at locations nationwide.
Developments at the state level have been more recent. In 2019, California approved a $55 million plan to install more than 900 chargers at public parks, beaches and schools.
This summer, the Tennessee Department of Environment and Conservation (TDEC) announced a partnership with electric vehicle startup Rivian to install its Waypoint EV charging stations at all 56 of the state's parks.
As a senior consultant for strategic energy initiatives in TDEC, Ryan Stanton was instrumental in putting that partnership together. He told Newsweek that the move is part of the state's overall goal to meet the increasingly popular EV market.
In 2018, the state and automotive stakeholders met to form what would eventually be called Drive Electric Tennessee, a body that developed a framework for a future EV ecosystem within the state called the EV Roadmap.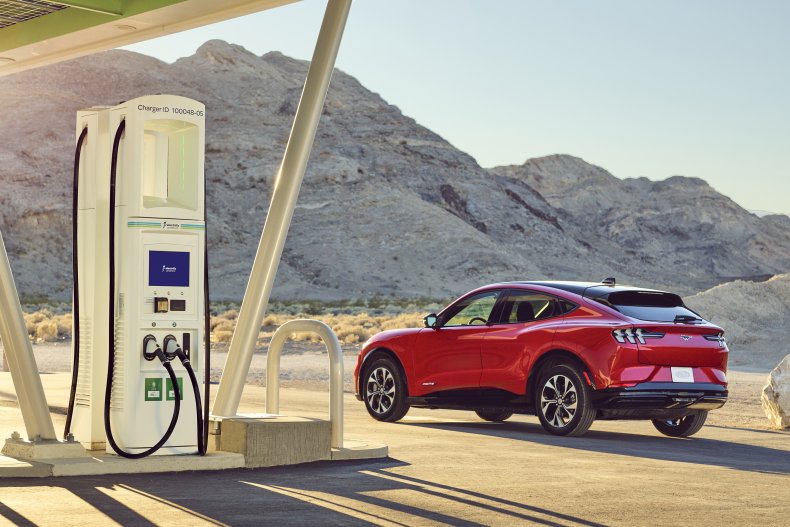 "The roadmap really planted a flag in the ground of getting 200,000 electric vehicles in the state by 2028," Stanton said.
Drive Electric Tennessee identified four focus areas that would lead to that goal: charging, awareness and education, supportive state policies, and availability of vehicles.
The partnership with Rivian started with conversations in 2020, and stemmed from identifying areas of the state where charging infrastructure was lacking.
"At the time, they were looking at how to electrify the more adventurous areas and how to enable electric adventure," Stanton said. "They naturally looked to parks."
Working with Tennessee, and also Colorado, is just one facet of Rivian's goal of installing more than 10,000 Waypoint chargers across the country.
Answering questions from Newsweek via email, Rivian's executive vice president of energy and charging, Matt Horton, said that the initiative is a necessary step in protecting the environment.
"We see our part in this as providing consumers with the products and technology they need to make these steps a part of their day-to-day life, whether that's with our vehicles or by providing accessible charging in "charging deserts" like state parks," he said.
He also said that an obstacle of the initiative is uneven electricity availability in parks.
"Though most state parks have electricity, some parks have areas without electrical service or their panels are fully subscribed," Horton explained. "We are working with these parks and local utilities to find a solution in cases where our installation sites and these types of areas overlap."
Norton says that some national park facilities face a similar issue. Mapping out infrastructure, needed or already available, is crucial to EV charging site selection.
The process always starts with a series of questions: Does the site have a power line near the proposed installation site? If not, what can they tie into? Is the tie-in on or off the grid?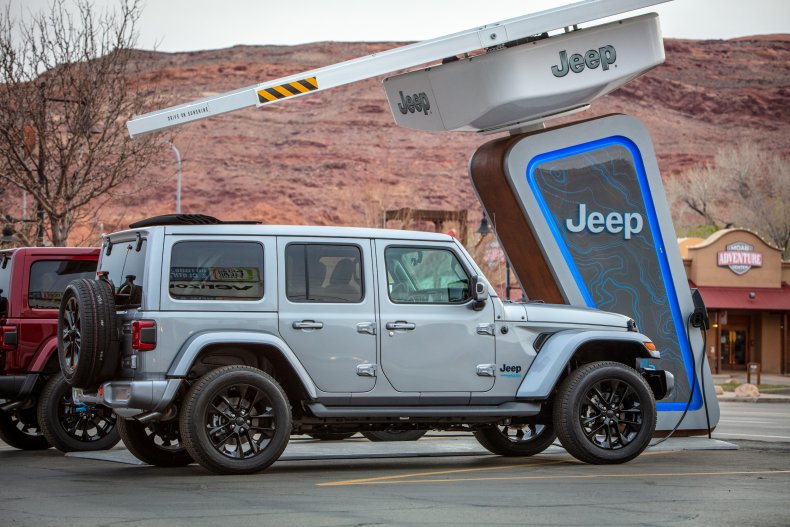 After that, power source considerations come into play.
"Sourcing it beyond that becomes, 'what is the current power load at that site,'" he added. "Can we install one or two or more charging stations and can that load be absorbed into that site? Every power line is tied to a circuit. That circuit has a desired load range."
In March, Stellantis announced that the Jeep brand would install Level 2 charging stations at Jeep Badge of Honor off-road trailheads across the U.S. over the next year.
The company began by installing stations in Moab, Utah; the Rubicon Trail in Pollock Pines, California and Big Bear, California.
In a press release at the time, Jeep Brand CEO Christian Meunier said that the initiative is sure to resonate with eco-friendly off-road enthusiasts.
"Key to making Jeep brand the greenest SUV brand is assuring our owners can enjoy the benefits of electric propulsion wherever they go, including the most iconic off-road trails in the country," he said."
Those Jeep 4xe Charging Stations, built in a partnership with Electrify America, will be either directly connected to the power grid or use solar power.
In response to questions from Newsweek, Electrify America said in a statement:
"Electrify America works with a number of 'site hosts' to source convenient locations with easy public access for our ultra-fast charging stations, with many offering nearby amenities (restaurants, shopping etc.) to improve the charging experience for customers. Our ultra-fast charging stations are intended to charge EVs quickly for drivers on the go; therefore, site locations near state/federal lands are more convenient for fast charging EVs while traveling to and from park locations."
As it stands, according to Norton, EV charging stations are more prominent at national park sites on the coasts and near urban areas. Evening out the tally will depend on not just the NPS, but on state and local partners to fill the EV charging gap between urban areas and parks.
"It's one thing to build out capacity at a remote park or rural park, but it's another thing to not have the ability to charge your electric or hybrid electric vehicle en-route," he argued.
He doesn't have a specific timeline for when that infrastructure will be built up and widespread, but he has seen an acceleration in state requests for EV charging in their parks recently. The outcome, he says, folds into the agency's long-standing mission of stewardship and sustainability of public lands.
"We're not doing it just so that visitors have access to it," Norton asserted. "There's a genuine environmental stewardship outcome and a mission behind that. We want to use this as a demonstration of sustainability in national parks."