NATO May Ramp Up Black Sea Presence After U.S. Drone Downed: Ex-General
The North Atlantic Treaty Organization (NATO) may increase its presence in the Black Sea after a U.S. drone was downed by a Russian aircraft on Tuesday afternoon, according to former U.S. Army General Mark Hertling.
"This was probably a big mistake by a Russian pilot. There's going to be a denouncement of this and a démarche issued by the United States. You're not going to see any drones flying alone. You may see U.S. aircraft, NATO aircraft intensifying their presence in the Black Sea area within hours," Hertling said while appearing on CNN.
Hertling's comments come shortly after the U.S. European Command (USEUCOM) confirmed that a U.S. Air Force MQ-9 drone was downed by a Russian Su-27 aircraft.
"At approximately 7:03 AM (CET), one of the Russian Su-27 aircraft struck the propeller of the MQ-9, causing U.S. forces to have to bring the MQ-9 down in international waters. Several times before the collision, the Su-27s dumped fuel on and flew in front of the MQ-9 in a reckless, environmentally unsound and unprofessional manner. This incident demonstrates a lack of competence in addition to being unsafe and unprofessional," USEUCOM said in a statement.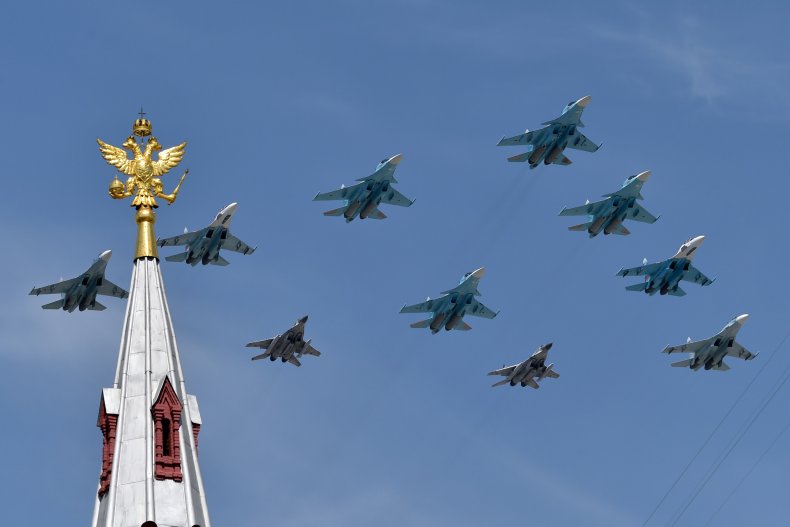 U.S. Air Force General James B. Hecker, commander, U.S. Air Forces Europe and Air Forces Africa, said that the U.S. Air Force drone was conducting "routine operations in international airspace," and it resulted in the "complete loss" of the drone.
"In fact, this unsafe and unprofessional act by the Russians nearly caused both aircraft to crash," Hecker said.
Since the start of the ongoing Russia-Ukraine war, relations between Moscow and the U.S. have continued to decline. The U.S. has criticized Russia and President Vladimir Putin for the invasion of Ukraine, while the Russian leader previously said that "The situation in Ukraine shows that the U.S. is trying to prolong this conflict."
In addition to his comments on CNN, Hertling told Newsweek via Twitter direct message that while he was in command of the U.S. Army Europe and Africa, meetings were often held with officials from the United States Air Forces in Europe – Air Forces Africa (USAFE).
"One year, we were discussing our list of concerns and our different perspectives of the theater, and one of the USAFE generals on the staff told me one of his 'unlisted concerns' were Russian intercepts, since they were so undisciplined in their flying. 'One of these days there's going to be an accident because they aren't very good pilots.' There's a reason there is continuous aircraft on alert as part of NATO air policing operations," Hertling told Newsweek.