Russia Is Violating the First Principle of War: Retired U.S. General
Russia's military effort in trying to take Bakhmut is disjointed and goes against a key principle of warfare, according to a former U.S. Army general.
Mark Hertling, who served as the commanding general of the United States Army Europe and the Seventh Army, criticized how Russia's forces were fighting for the Donetsk city, where high casualties have been reported from both sides. He pointed to an evident lack of a unity of command or purpose.
It comes amid criticism on social media by Russian military bloggers about how Moscow's troops are fighting in Bakhmut and a deepening row between former Russian commander Igor Girkin and financier of the Wagner Group of mercenaries, Yevgeny Prigozhin.
Girkin has used his Telegram social media channel to condemn Russian defense minister Sergei Shoigu and the tactics of Chief of the Russian General Staff Valery Gerasimov, whom Putin appointed to lead the Ukraine campaign.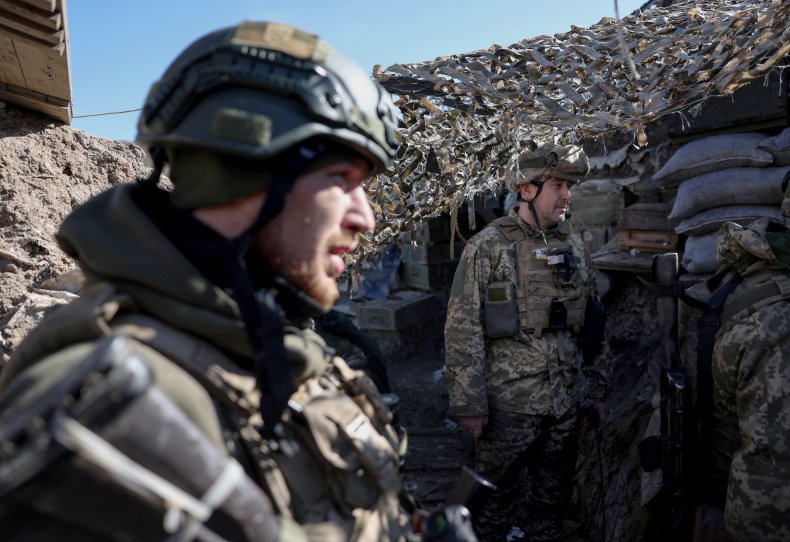 In a Twitter thread on Tuesday, Hertling wrote that at the start of Vladimir Putin's invasion, the Russian Army was violating "every one of the nine principles of war."
But in the months-long fight for Bakhmut, "the lack of coordination between Prigozhin, Shoigu, Gerasimov and Putin," showed that they are "especially violating one—unity of command."
Citing military theorist Carl von Clausewitz, Hertling described how unity of command referred to a unity of effort and purpose in which all of the actors—the government, its people, soldiers, commanders, as well as their units, "understand what they are trying to achieve and how to do it."
"Soldiers thrown into a fight where there is no 'unity of purpose' suffer the most when this occurs," Hertling wrote. "The opponent—in this case, Ukraine—rejoices, as a lack of unity of command creates enemy dysfunction and countless offensive opportunities."
Wagner troops have spearheaded Moscow's targeting of Bakhmut, which has endured heavy shelling in a three-sided assault. But Russia hasn't delivered a knockout blow that would enable its military to seize it.
Jan Gagin, an adviser to the Russian-installed leaders in the occupied part of Donetsk, said Russian forces control about half of the city.
Prigozhin has criticized the Russian defense ministry for not providing enough ammunition. Days after claiming the city was surrounded, he said on his Telegram channel on Tuesday that up to 20,000 Ukrainian troops remain in the city.
Although Western analysts question the strategic value of capturing the town, Shoigu, said its seizure would allow Moscow's forces to mount further offensive operations.
Meanwhile, Ukraine's Deputy Prime Minister Iryna Vereshchuk has said that 4,000 civilians remain in the town, including 38 children.