Photos Show U.S., NATO Military Drills for 'Combat-Readiness' in Europe
NATO has touted exercises in Europe that it says show the military strength and unity of the alliance amid concerns in the bloc that Russia could widen its invasion of Ukraine beyond its borders.
In a series of tweets, the U.S. mission to NATO shared images and video of recent drills in Poland, the Mediterranean and the Adriatic Seas, as Moscow continues to portray its invasion of Ukraine as a wider battle with the alliance.
"Check out this live-fire exercise with troops, which took place in Drawsko Pomorskie, Poland, where America's forward-deployed corps in Europe train with our Allies and partners," one of the tweets said, with four images of military hardware being tested.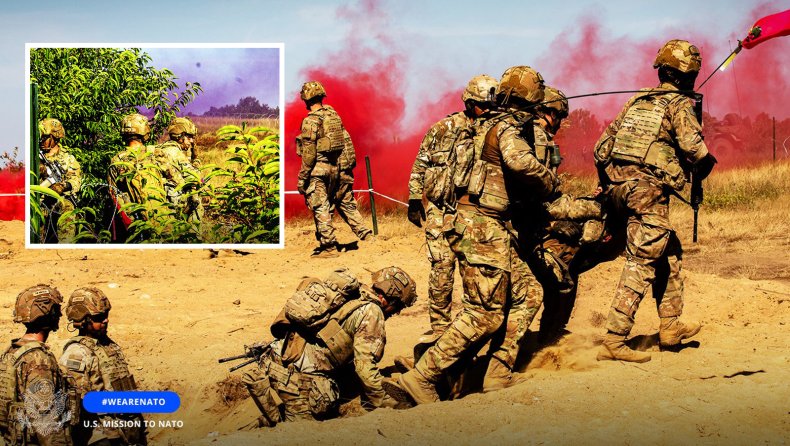 Another tweet described how ships from the reaction force, NATO Maritime Group Two, had finished exercises in the Adriatic and Mediterranean seas and how alliance members "work every day to ensure strong maritime capabilities to deter aggression" as well as "preserve safety and security of the sea."
Another message showed a U.S. Army UH-60 Black Hawk helicopter.
"Working alongside our @NATO Allies and closest partners, U.S. troops execute joint and multinational training exercises to increase combat-readiness. #WeAreNATO."
The mission also tweeted a video it said showed Navy SEALs practicing with Croatian Special Forces in the Adriatic Sea. "In the event of a crisis, NATO's most elite forces can perform high-risk tasks together seamlessly."
The video shows troops in a drill in which they storm a vessel, followed by the Chief of the General Staff of the Croatian Armed Forces, Admiral Robert Hranj, explaining how the exercise were in response to "events around us in the world, especially in Ukraine."
"This is a small contribution to the idea and confirmation of political unity and readiness for joint cooperation in defense of Allies and partners," he said.
Russian state television and the Kremlin has been pushing the idea that Vladimir Putin's full-scale invasion of Ukraine was a confrontation between Moscow and NATO.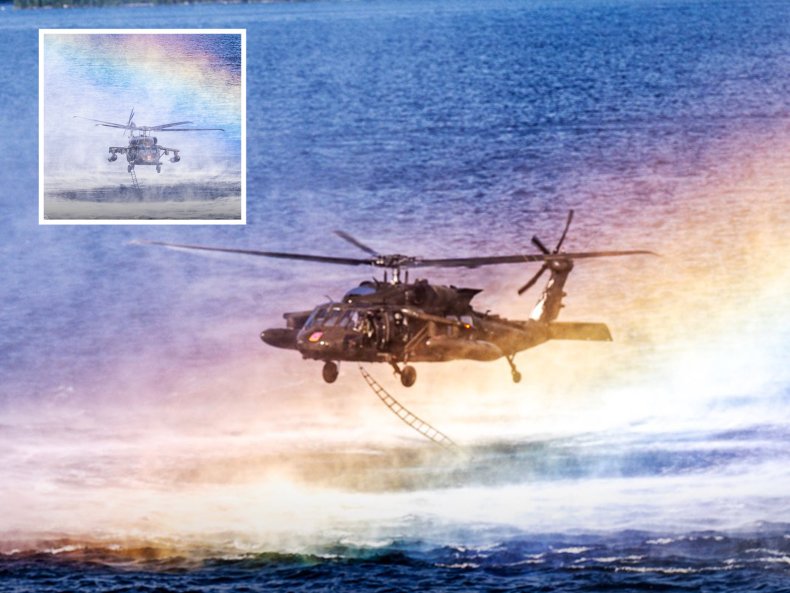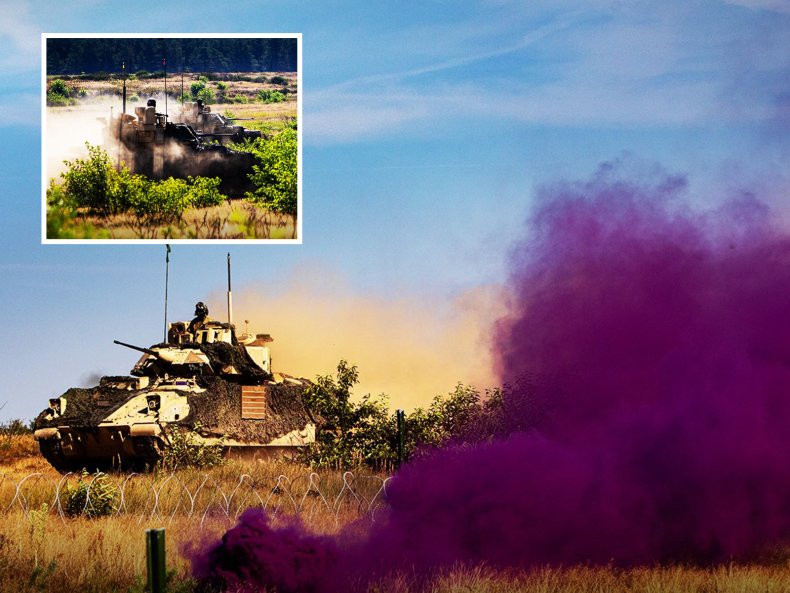 The U.S.-led alliance has been trying to balance providing Ukraine, which is not a member, with weapons and expertise without being seen to escalate the conflict.
Despite these efforts, the first deputy chief of the Russian presidential staff, Sergey Kiriyenko, said last week that the "entire NATO bloc is fighting a war against Russia, on the territory of Ukraine and by the Ukrainians' hands."
Following the comments from the Kremlin official, the U.S. mission to NATO said that it would send 2,400 soldiers to alliance members Romania, Bulgaria, Hungary and Slovakia to "reassure our allies and deter our adversaries."
Newsweek has contacted NATO and the Russian defense ministry for comment.