Navy Seal Who Helped Rescue Thailand Boys Trapped in Cave Dies from Infection Contracted During Mission
A navy seal in Thailand's naval warfare force has died from an infection he contracted while assisting in last year's mission to save twelve boys from a flooded cave network.
Hailing Beiret Bureerak battled the blood infection for 17 months under closely supervised medical care, the Royal Thai Navy said in a Friday statement, according to reporting by Reuters.
The operation captured global attention in the summer of 2018, when a soccer team visited the Tham Luang caves in Chiang Rai province, a favorite destination for the boys, according to BBC News. On June 23, 2018, a torrential downpour flooded the cave's complicated network, trapping the team and its coach several kilometers inside.
The rescue operation drew international cooperation and interest from the Thai Navy Seals, the national police, rescue teams in various countries and from Elon Musk, who recently won a defamation suit filed by one of the British divers, whom Musk referred to as a "pedo guy" on Twitter.
By July 10, all the boys were successfully rescued through an elaborate strategy involving their sedation and removal by professional divers who gave them oxygen masks and pulled them to safety, according to an account of the rescue published in the New England Journal of Medicine. More than 7,000 people were involved in the mission at one point or another, according to reports.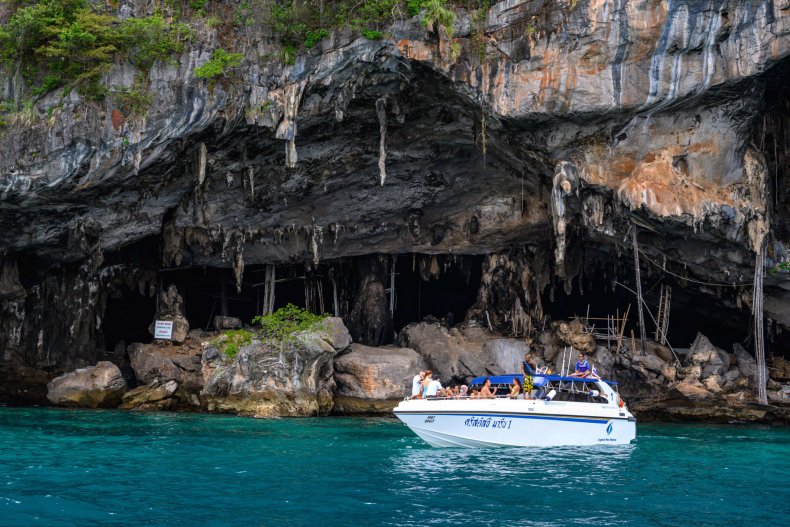 Another diver, Sergeant Saman Kuman, died during the mission. He was working as a volunteer to place oxygen tanks along an underwater escape route, and lost consciousness due to a lack of oxygen as supplies ran low, according to The Independent.
In a statement Friday, the Thai navy offered condolences to Bureerak's family and said they would receive compensation amounting to 464,980 baht, or about $15,400 USD, according to Reuters. It did not provide more details about the nature of his infection or how it was contracted, other than to say it happened during last summer's rescue.
Authorities didn't allow tourists back inside the cave complex until November 1. Monks, government officials, forest rangers and at least one diver, Vernon Unsworth of the United Kingdom, were present at the reopening of the cave, according to reporting by The Guardian.
"It was the biggest rescue ever mounted," an emotional Unsworth told The Guardian. "None of us ever gave up. Once there's hope you just keep going. I think what's happened since is a good thing for the area, a good thing for the people. It's brought a lot of hope."