Harry Shum Jr. and 'Glee' Cast Remember Naya Rivera: 'You Are Already Missed'
Naya Rivera is being remembered as an exceptional talent and wonderful mother as those who knew her, as well as those who didn't, pay tribute to the late 33-year-old.
The Ventura County Sheriff's Department revealed Rivera was found dead in Lake Piru on Monday morning following a six-day search.
Authorities say Rivera was swimming with her four-year-old son Josey Dorsey in the lake and never resurfaced but the child was found alone on the rented boat.
Ventura County Sheriff's Capt. Eric Buschow said Rivera's body had been floating near the surface, and there was no life jacket on her body.
"I can't imagine what it's like for her parents, her family," Buschow said. "It takes an emotional toll on the search teams too."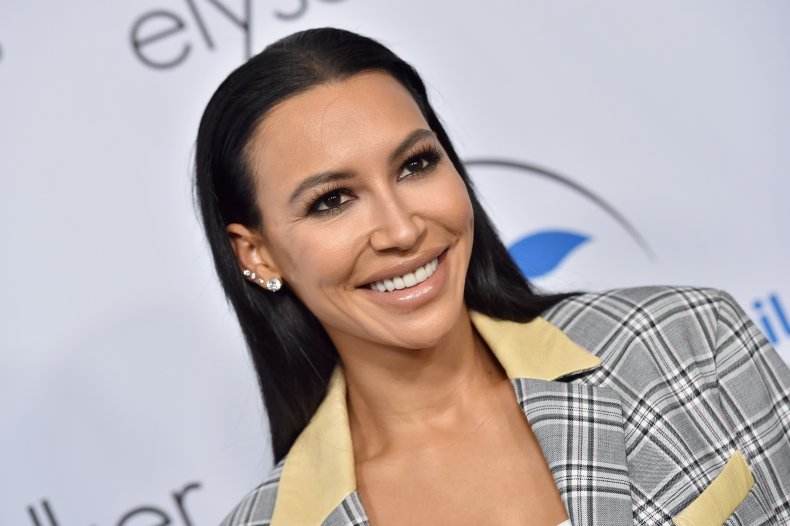 Rivera is best known for her role as Santana Lopez on musical dramedy Glee and her former castmates and prominent voices in Hollywood and the larger entertainment industry have been sharing their heartbreak at the tragedy while paying tribute to her life.
Harry Schum Jr. who played Mike Chang on Glee penned an emotional open letter about how is struggling to come to terms with the reality of Rivera's death.
"I always imagined old future senior moments where we would hear your infectious laughter down the hall knowing that our funny bone was in for a treat," he wrote in his letter which was shared on social media.
"To many people, myself included, you were the life of the party. Not only able to rock when fun was to be had after a long day but that shining friend that was always willing to listen, offer sympathy, perspective and at times, give much needed levity to any situation."
He added: "You gave life your all and I hope all the good that you have given to the world will be returned in abundance when you reunite with our brother in the heavanly skies. I'm so grateful for our memories. We will make sure to keep your legacy and spirit alive so Josey will grow up to know the incredible woman you were. Love you, Naya. You are already missed. Eternally."
Kevin McHale, who starred as Artie Abrams in the series, posted a number of touching tweets to Rivera, with whom he was close.
He tweeted: "For having such tiny body, Naya had such a gigantic presence, a void that will now be felt by all of us - those of us who knew her personally and the millions of you who loved her through your TVs. I love you, Bee."
Rachel Bloom of Crazy Ex-Girlfriend fame expressed sadness on behalf of Rivera's family, tweeting: "I'm just so sad for Naya Rivera's friends and family."
TV host Matt Rogers added: "Naya Rivera was an actual capital T Talent and seemed like a vibrant, fun person. Don't take people for granted."
Singer Kehlani spoke about how Rivera inspired her musically.
"the reason songbird by fleetwood mac is one of my favorite songs ever is because of the glee soundtrack version," she tweeted. "she transformed it. Rest Easy Naya Rivera. God cover and hold her loved ones!"
Screenwriter Steven Canals paid tribute to the important representation Rivera brought to the screen.
"I'll never be able to articulate the importance of seeing Naya, a Black Puerto Rican, portraying a queer Afro-Latina on primetime TV. I'm heartbroken over all the stories that will remain untold. #RIPNayaRivera."
Musical theatre legend Kristin Chenoweth added: "Thank you for what you gave the world. I love you."
The Shield's Aisha Hinds mourned for Rivera's son, tweeting: "Nearer and nearer to numb....fighting to feel HOPE everyday. This year has been deeply disruptive and devastating. This news is crushing. My whole being cries out in prayer for her 4 year old child...Have mercy."
Another Glee alum, Alex Newell added: "Now more than ever we must lift her family and friends up especially Josey! My heart is sent to them... Josey you are truly loved by every single person who loves your mommy! I love you Naya!"
Human rights advocate Martin Luther King III tweeted: "The news of Naya Rivera's passing is absolutely heartbreaking and tragic. My family and I are sending love and prayers to her family and to her little boy."
Darren Criss who starred as Blaine Anderson in Glee wrote: "She was bold. She was outrageous. She was a LOT of fun. Naya made me laugh like no one else on that set. I always said it while we were working together and I've maintained it ever since. Her playful, wicked sense of humor never ceased to bring a smile to my face."
Sue Sylvester star Jane Lynch added: "Rest sweet, Naya. What a force you were. Love and peace to your family."
Amber Riley, who played Mercedes Jones took to Instagram, to remember her "favorite duet partner."
"I love you. I miss you. I don't have words right now, just lots of feelings. Rest In Peace Angel, and know that your family will never have to worry about anything," she wrote alongside a video of Rivera and her son.
Chris Colfer, who starred as Kurt Hummel in the series also took to Instagram to share his touching tribute to his friend whose "beauty and talent were otherworldly."
"How can you summarize a decade of friendship and laughter with words alone? If you were friends with Naya Rivera, you simply can't. Her brilliance and humor were unmatched," he wrote.