Naya Rivera remains in the hearts and memories of those who were closest to her, one year on from her sudden death.
The Glee star, 33, tragically drowned while on a boating trip with her then 4-year-old son, Josey, in Southern California's Lake Piru on July 8, 2020.
And in a new interview with ABC News' Juju Chang, which aired on Good Morning America on Thursday, Rivera's mother, Yolanda Previtire, revealed how she and her family have been coping in the year since her passing.
"Sometimes we're afraid of the sorrow being so heavy that we're afraid for our own self, 'cause this is hard. There are no words to describe what we're going through," said Previtire. "All we know is we have each other."
Previtire, who revealed that the family is in therapy to help them cope with the trauma, went on to say that her late daughter's "energy" often helps her get through the toughest of days.
"I feel Naya's energy constantly telling me, 'Mom, be happy. Don't cry. I'm OK. Go get Josey. Have fun,'" she said. "And I feel that it's coming from her. I literally wake up every morning, and it's almost like a restart button, and I have to shake it off... one foot at a time. And here we are."
Naya's younger sister, Nickayla Rivera—who has been living with her sibling's ex-husband, Ryan Dorsey, to help raise the star's son—said during the interview that the family has kept themselves going by taking things "one day at a time."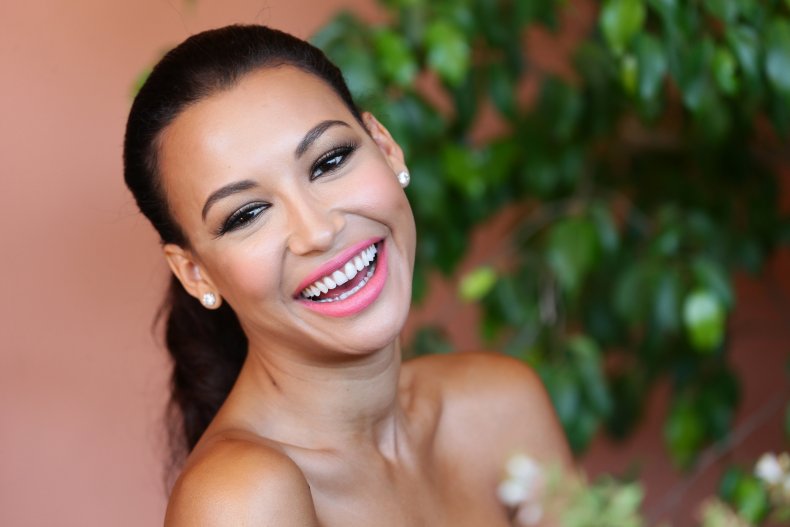 "And taking that one day at a time and living it to the fullest, loving each other to the fullest, and not regretting anything," Nickayla said. "Because I know if we could go back, we'd hug a little bit harder."
Naya's younger brother, former Oakland Raiders player Mychal Rivera, was not present for the interview, but released a statement to GMA that read: "One year without you, one year closer to when we will meet you again. Your endless energy lives on. May you continue to rest so graciously, Naya."
Meanwhile, actor Tahj Mowry, who dated the late actress on and off throughout their adolescence, told E! News that he "can't even imagine" what her family is going through.
When asked what he learned from his ex, Mowry said: "As far as dreams go, to never stop. As far as career goes, if she was not where she wanted to be at a time she was always pushing and striving.
"And she was so talented she could have done so many other things like, she was always a talented writer. She was always a talented singer, always a talented actress, so she could have done literally anything. So I'd say that would be the biggest thing that I learned from her."
"And just respecting women in general," added the Smart Guy star. "We dated as youngsters, we dated as teenagers [and into our early 20s] so I kind of hit every moment of life and growth into adulthood with her. I experienced it all with her."
Naya Rivera was swimming in the lake, but didn't resurface, her son Josey, who was found safe on the boat the actress had rented, later explained to authorities. The lake was closed to the public during a five-day search.
Ventura County Sheriff's Capt. Eric Buschow said there was no life jacket on Rivera's body when she was eventually found floating near the surface.
"I can't imagine what it's like for her parents, her family," Buschow said at the time. "It takes an emotional toll on the search teams too."
Before her body was discovered, the Ventura County Sheriff's Department kept fans and locals updated on the search via Twitter.
Lake Piru is located in Ventura County, in the Los Padres National Forest, over 50 miles north of Los Angeles.