'NBA 2k20' Face Scan Guide & Tutorial - How to Get the Best Scan for MyCareer
NBA 2K20 is finally here, and it releases alongside an updated Face Scan app. In this guide, we'll show you how to use the app and offer a few basic tips to get the best results from your MyPlayer model.
How to use the NBA 2K20 Face Scan app
In order to Face Scan with NBA 2K20 you must first download and install the MyNBA2K20 app. [iOS] [Android]. Once that's finished, follow these steps.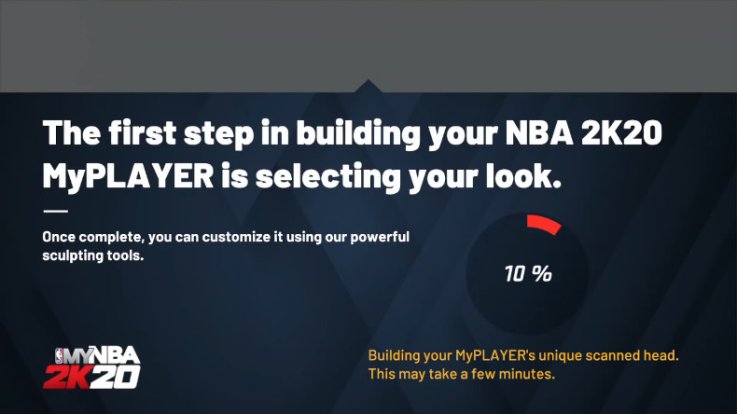 In the app's console features tab, sign in with your PSN, Xbox Live, Nintendo or Steam account depending on your platform of choice. Tapping the logo takes you to a sign-in page.
After signing in, you should see a screen that says "Connected with" followed by the logo of your platform.
Above that is a button to Face Scan. Tap that button to begin the process.
Select the option to use your rear camera (if feasible) and Begin Scan.
Turn your head to the left and right in 30-degree increments as dictated by the on-screen prompts. When finished, the process should find 13 faces. Make sure your face is lined up perfectly with the image on the screen. Don't do it from too far away. Rotate your head very slowly, keeping your eyes on the camera at all times.
At the end you'll see images of each snapshot. If they look fairly normal, tap the button to Upload Images.
Next, open MyCareer and start the MyPlayer creation process. You'll come to a screen that says "the first step in building your NBA 2K20 MyPlayer is selecting your look." During this step, you should see a loading bar for "building your MyPlayer's unique scanned head."
Your scan should appear as the first option in the MyPlayer Head selection.
Tips & how to make the best Face Scan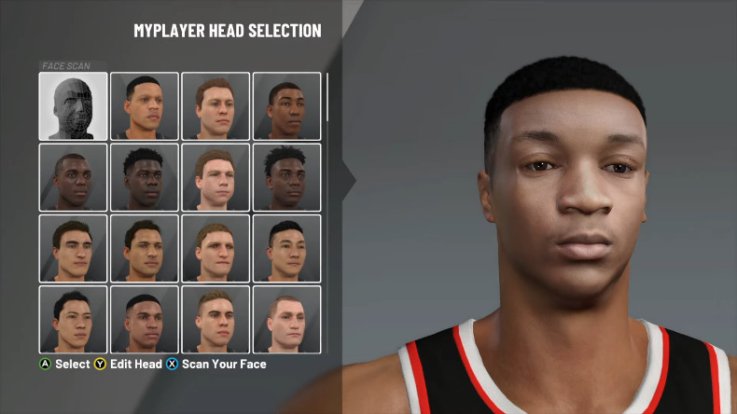 Use natural light. Man-made lightning, like the lights from your bathroom, has a slight colored hue to it. This can make your Face Scan look weird.
Try to do your scan outside in a shady spot or on an overcast day.
Avoid grass or harsh colors behind you. If you're not careful, the green may wind up on your face.
Have a friend do the scan for you using your phone's rear camera.
Remove anything obstructing your face including hats, glasses or hair.
If the scan fails to appear in-game, close out NBA 2K20 and open it again. It may work the second time.
As long as the base model looks alright, you can always change the skin tone and hair options later on in the process.
That's all you need to know to make the best Face Scan in NBA 2K20.
NBA 2K20 is available now on Xbox One, PS4, Switch and PC. For more help be sure to read our Build guide, Badges list and Jumpshot Creator tutorial.
'NBA 2k20' Face Scan Guide & Tutorial - How to Get the Best Scan for MyCareer | Newsgeek