NBA Teams Should Be Eliminated From Playoffs If a Single Player Tests Positive For COVID-19, Says Charles Barkley
Charles Barkley has suggested NBA teams should be automatically eliminated from the playoffs if one of their players test positive for coronavirus.
The NBA season has been suspended since March 11, when Utah Jazz center Rudy Gobert became the first player to test positive for COVID-19.
Plans to resume the season have been ramped up in recent weeks as an increasing number of states have allowed teams to reopen training facilities and Barkley believes it's a matter of when, rather than if the NBA will return.
"[The NBA is] gonna make a decision in the next week," the 1993 MVP said on ESPN's The Paul Finebaum Show on Monday.
Newsweek subscription offers >
"I'm 100 percent sure we're going to play. I know my friends in Major League Baseball are going to play. I know that the hockey league is going to play. I think the pro football and the college football, they have to sit back and see how it goes for us."
The NBA did not offer any detail over how it plans to resume the season and whether it intends to play out the remainder of the regular season or it will head straight to the playoffs instead.
Newsweek subscription offers >
Barkley suggested the postseason may not necessarily be settled on the court, hinting that should the virus resurface among one of the teams in the playoff, that franchise could be eliminated.
"You can't stop the playoffs. I think a team's gonna have to just forfeit a series. If any of their players—not even their best player, gets the virus," he explained.
"You're going to have to sequester the entire team and they're gonna have to forfeit a round of the playoffs. They're gonna be gone from the playoffs."
Earlier this month, NBA commissioner Adam Silver indicated the league was considering using specific hubs to keep players isolated and limit travel as much as possible and singled out Las Vegas and Walt Disney World in Orlando, Florida, as two locations the league may use
Two weeks ago, Barkley questioned the practicalities of putting players in a bubble and warned they may not agree with the plan themselves. On Monday, however, he confirmed the NBA season will indeed resume in a hub, citing information he received from executives from Turner media.
"I do know this, talking to my bosses at Turner: We're going to play basketball," he said. "It's gonna be in Florida and [Las] Vegas, or just Florida."
Over the weekend, league spokesperson Mike Bass confirmed the NBA had opened talks with The Walt Disney Company about resuming its season in Orlando in late July.
"The NBA, in conjunction with the National Basketball Players Association, is engaged in exploratory conversations with The Walt Disney Company about restarting the 2019-20 NBA season in late July at Disney's ESPN Wide World of Sports Complex in Florida as a single site for an NBA campus for games, practices and housing," he said.
Over half of the NBA franchises have returned to training and ESPN reported that on June 1, the league will issue official guidelines on allowing franchises to recall players who have left their states and on expanding individual workouts.
It is understood that Silver will give teams the green light to return to play in June, with the season set to resume late in July.
As of Tuesday morning, over 1.66 million cases of coronavirus have been reported in the U.S., by far the highest tally of any country in the world.
Over 98,200 deaths have been recorded in the U.S. and over 379,000 people have recovered, according to Johns Hopkins University, which has been tracking the outbreak using combined data sources.
More than 346,300 people have died globally since the outbreak of coronavirus was first identified in Wuhan, a city located in China's central Hubei province, late last year. There have been almost 5.5 million confirmed cases globally.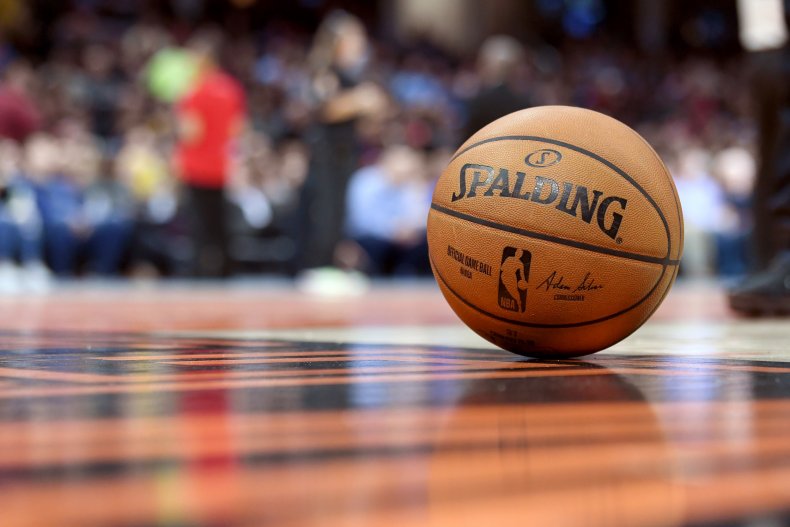 NBA Teams Should Be Eliminated From Playoffs If a Single Player Tests Positive For COVID-19, Says Charles Barkley | Sports