'NCIS: Los Angeles': Is Nell Leaving 'NCIS LA'?
Nell Jones (played by Renee Felice Smith) is the latest NCIS: Los Angeles character fans are worried might be leaving the show. In Season 11, Episode 19 of the CBS drama, the operations director offered her resignation.
Of course, the NCIS franchise often suggests a character may be leaving to shake things up on a show. Earlier in the season, for example, NCIS: LA did the same thing with Nell's on-again-off-again partner Eric Beale (Barrett Foa), only for the character to return in a later episode. But when Nell did not appear in Episode 20 it seemed as if this time a cast member might be leaving for real.
However, Nell should be back at some point in either NCIS: Los Angeles Season 11 or Season 12. In fact, Smith's exit from the show is for the same reason that Foa briefly left the show earlier in the year.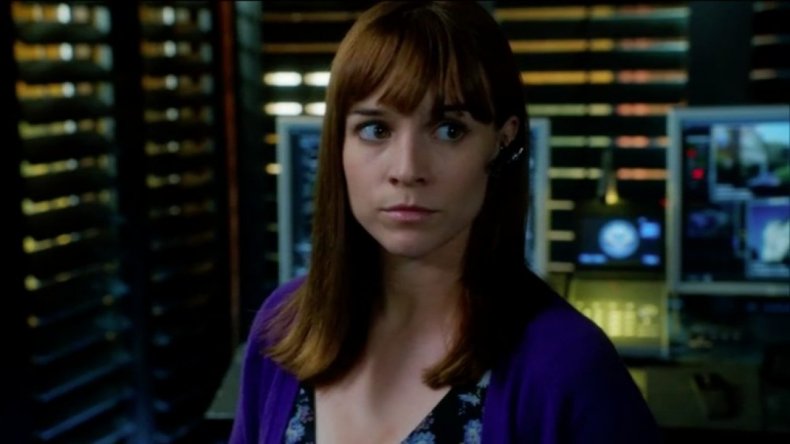 Just as Foa left the show to do another project (in his case a production of the play Angels in America), Nell has taken time out to, according to TVLine, "free up Renee Felice Smith for an outside project." The article also notes that: "Nell does have some important life decisions to make—and Hetty [Linda Hunt] will give her the time to do so."
This seems to suggest that Smith will be off several episodes. And as the show was forced to shut production early on Season 11 due to the coronavirus, it could be that Nell will not be back in her job until Season 12 in late 2020 or early 2021.
The CBS show is believed to have completed episodes up to Season 11, Episode 22, meaning that the series is likely to end two episodes before it was meant to. As such, if NCIS: LA was planning on bringing Nell back in the season finale as part of some dramatic cliffhanger between her and Eric, she is now unlikely to appear until the start of Season 12.
Though another season has not yet been confirmed by CBS, the show is expected to return in fall 2020, as it is considered a safe bet for renewal. However, the ongoing production shutdowns caused by the coronavirus that led to this season being cut short could also delay the next season. Seasons of NCIS: Los Angeles usually premiere in late September, but it remains to be seen if Season 12 will be able to do so.
Smith is the latest actor to take a break from NCIS LA. Before her and Foa's time away from the series, Linda Hunt had to take much of Season 10 off after the actor was involved in a car accident in 2018.
NCIS: Los Angeles Season 11 airs Sundays at 9 p.m. on CBS.