'NCIS Los Angeles' Season 12 Release Date, Cast, How to Watch Online
NCIS Los Angeles Season 12 has a release date this November on CBS, as the show has been able to restart shooting in our COVID-affected world. The coronavirus, however, has impacted which cast members will be available when, as well as forcing the plot of the show to take a time jump. A full trailer has not been released by CBS yet, but the creators of NCIS LA have given fans a hint of what to expect from the upcoming episodes.
When does NCIS LA Season 12 start?
The season premiere of NCIS Los Angeles Season 12 is set to air on Sunday, November 8 at 8:30 p.m. ET / 7:30 p.m. CT on CBS, followed by the latest premiere of its sister show, NCIS: New Orleans.
As ever, the episode will be available to watch online shortly after airing on the CBS website.
Fans should expect a slightly shorter season than usual this year, with 18 episodes rather than the usual 24. This should mean that, despite the show starting a month later than usual, it should still end at some point in May 2021.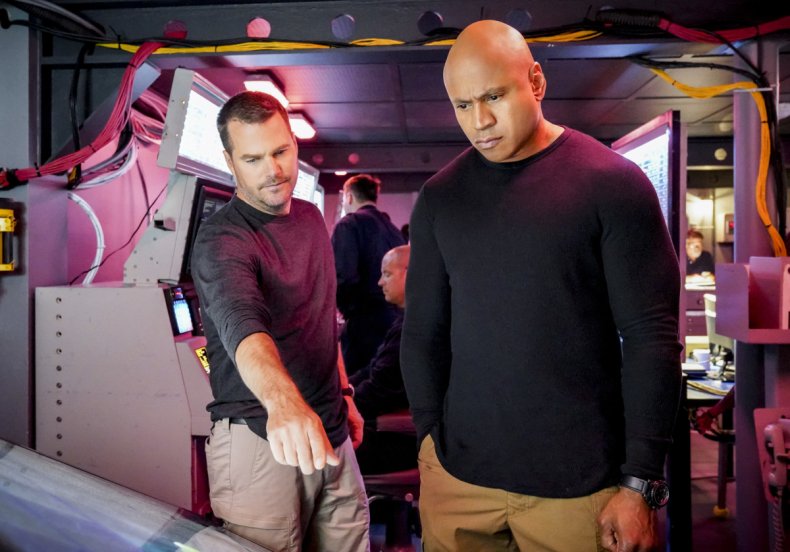 Who is in the cast of NCIS LA Season 12?
All of the following cast members are expected to be back for more:
Chris O'Donnell - G. Callen
LL Cool J - Sam Hanna
Daniela Ruah - Kensi Blye
Barrett Foa - Eric Beale
Eric Christian Olsen - Marty Deeks
Renée Felice Smith - Nell Jones
Linda Hunt - Hetty Lange
However, it has been hinted that some of these could be off our screens for a number of episodes. Showrunner R. Scott Gemmill, for example, told TVLine: "We have some fun things to do with Eric Beale, the idea being we won't see him for a while." He also hinted that Linda Hunt will only be making occasional appearances as Hetty considers retirement, so as to keep actor Linda Hunt safe.
The showrunner said of her role on the show: "She's like saffron. She's expensive, but you don't need a lot."
One cast member who will not be returning, is Kamran (previously played by Layla Crawford), the daughter of Sam Hanna (LL Cool J). In NCIS Los Angeles Season 12, she will be replaced by All American star Kayla Smith.
While Smith is joining the cast, Caleb Castille, who appeared in a number of episodes last season as FBI Agent Devin Roundtree, has been promoted to a series regular.
Gemmill has also teased that though Catherine Bell will not return in the early episodes, she may be back towards the end of the season, telling TVLine: "we won't be able to use Catherine until the new year."
What will happen in NCIS LA Season 12?
After being forced to end its last season early, its finale will be concluded by Episode 2 of Season 12, which will see Thomas Argento (Juan Riedinger) standing trial for his crimes.
This episode and every other one of Season 12 will be set in an unspecified time after the end of the coronavirus pandemic.
Gemmill also said of the new season: "We have stuff going on with Callen in terms of his relationship with Anna (played by Bar Paly), who takes a job doing a lot of volunteer work, helping out communities that were really hit hard by COVID. That job takes her away from Los Angeles, and during that time Callen really realizes how much he misses her—to the point where he decides maybe it's time for him to, you know, make things between them 'permanent.'
"We also do a lot of stuff with Sam in terms of his relationship with Katherine (played by Moon Bloodgood), and we focus a bit more on his daughter, who is at the same military academy that he went to and trying to get into Annapolis."
So far, CBS has not released a trailer for NCIS LA Season 12, but they have released a minute of footage from the first episode which you can see above.
NCIS Los Angeles Season 12 airs Sundays at 8:30 p.m. ET / 7:30 p.m on CBS.