'NCIS Los Angeles' Season 12 Release Date: Will There Be Another Season of 'NCIS LA'?
NCIS: Los Angeles has not yet been renewed for Season 12, but the makers of the CBS show have already been teasing what might happen in the next set of episodes. This comes after the current season of NCIS LA was cut short after the coronavirus pandemic caused a production shutdown on the series. The final episode of the show's current run of episodes set up a villain that is likely to play a major part in Season 12.
Though NCIS LA has not been commissioned for Season 12 yet, CBS could reveal its decision on the show's future soon. The series was last renewed in mid-April 2019, so a greenlight for Season 12 could be imminent.
This renewal seems particularly likely as the show has unfinished business. The Season 11 finale introduced a new villain for the team in the form of Special Warfare Chief Petty Officer Thomas Argento (played by Juan Riedinger), a sniper accused of an international war crime after he murdered an unarmed Taliban prisoner as well as numerous civilians.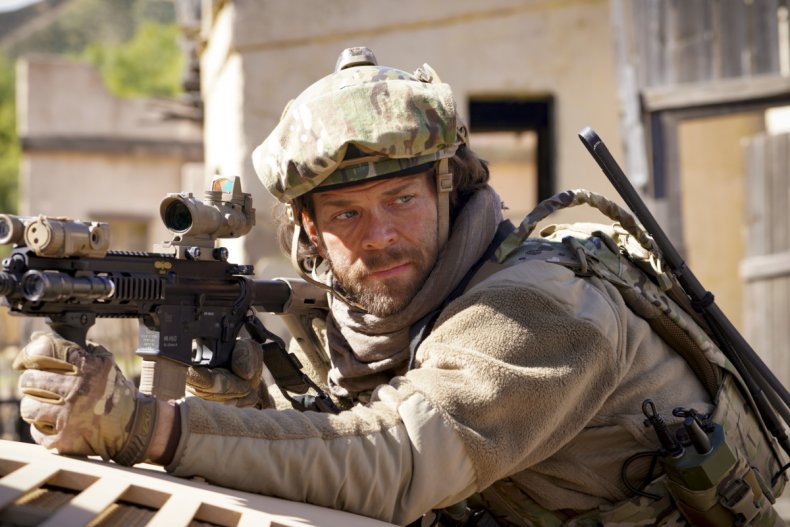 In an interview with TVLine, NCIS LA showrunner R. Scott Gemmill teased Argento's role in Season 12. He said: "Argento has no intentions of going down without a fight—even if it means taking everyone else with him. He still has some dirty tricks up his sleeve which threaten to destroy the case against him along with more innocent lives."
Gemmill also revealed that Sarah MacKenzie (Catherine Bell) will be back for another episode at the start of the next season. He teased: "Our guys get sucked back in to help Mac, and find themselves racing against the clock to prevent Argento, and those secretly working on his behalf, from getting away with murder."
As for when the next set of episodes will return, a 2020 release date is expected. All but one of the 11 seasons of NCIS: Los Angeles so far have begun in the latter half of September, while Season 9 began on October 1, 2017. As such, all being well, Season 12 will start in fall 2020.
This depends, of course, on production being able to begin in time for a 2020 release date. Season 11 began shooting in August 2019, so filming will have to start around that same time this year to allow the show to return by the fall. With the coronavirus closing productions across the world and the future remaining uncertain, it remains to be seen whether NCIS LA Season 12 will be able to return in 2020 or whether fans will have to wait until 2021.
NCIS: Los Angeles Season 11 is streaming now on CBS All Access.