'NCIS' Season 17, Episode 10 Preview: Show Bosses Hint That Ziva, Tony and Tali Will Be Reunited
Ziva David (played by Cote de Pablo) will be returning to NCIS on Tuesday, December 17 for Season 17, Episode 10, the midseason finale that might finally see her brought back together with Tony DiNozzo (Michael Weatherly) and their daughter Tali (Layla and Emelia Golfieri) after months of speculation.
Formerly, NCIS showrunners Steven D. Binder and Frank Cardea had previously suggested that Weatherly was too busy filming his new series Bull to appear on the CBS series, but a recent interview with CarterMatt implies he could have found time in his schedule to make a cameo.
Binder said in the interview, "We don't usually bring back former stars of the show for multiple episode runs. One of the things we talked about is how and when we want Ziva to reappear on the show. There were certain things we wanted to do, and that will become more apparent once you watch the episode. The timing of it just sort of worked out."
This comment may seem vague, but timing has always been central to the question of whether or not Tony would make an appearance on NCIS for the first time since 2016. For example, when TVInsider asked stars Dan Harmon and Cote de Pablo whether Weatherly would return, the former said, "Michael is a little busy at the moment," with the latter adding, "He's shooting a procedural...Don't ask any questions, dot-dot-dot, to be continued."
However, as Season 17, Episode 10, titled by "The North Pole" is a two-parter, what seems most likely is that the first part, airing December 17 will set up the conditions whereby Tony and Tali can return, but the actual reunion will take place in Episode 11, coming in 2020. This is suggested by the synopsis for "The North Pole," which reads, "Gibbs and the team assist Ziva with 'the one thing' she said she would need to take care of before returning to her family."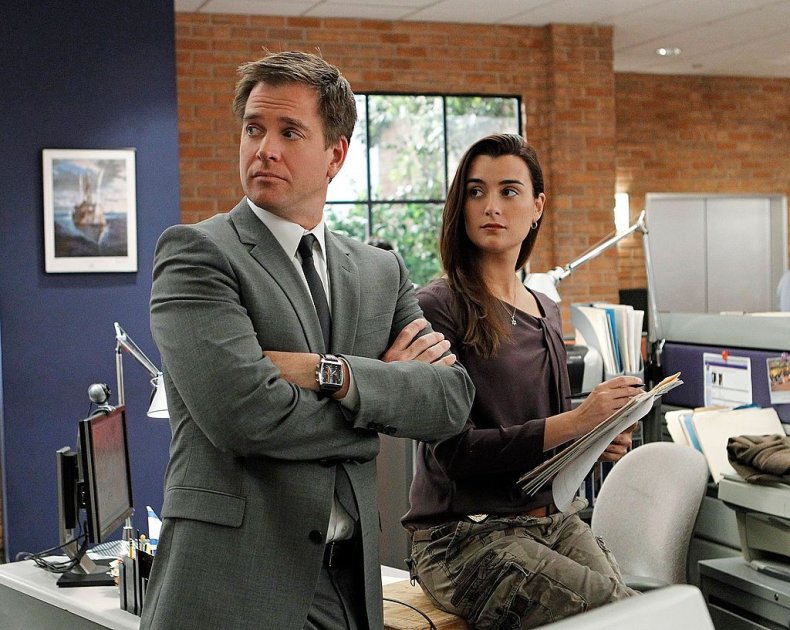 Speaking to CarterMatt about what that 'one thing' might be on the next episode of NCIS, Binder said: "We talked about how for years, Ziva's been out there in the world looking for the person who is trying to kill her. She's a loner, but she hasn't been alone. She's had people helping her. She has incurred personal debts to these people for that help. Now that Sahar is gone, there are things she needs to do before she can put it behind her.
"Debts is a bad word, because it feels like she owes someone something transactional. It's more than that. These are people who have been there for Ziva — they aren't mercenaries. They are very close to her, and out of that closeness, she wants to make sure everything is good with everybody."
The promo for the episode also suggests that Ziva could be in danger from someone trying to set her up. In a clip aired during The Tonight Show with Stephen Colbert, he saw Gibbs (Mark Harmon) confront Ziva about how she has been getting one of his agents to work for her, only for her to tell him that it might be someone pretending to be her who is working with Bishop (Emily Wickersham).
NCIS Season 17 airs on Tuesdays at 8 p.m. ET on CBS