'NCIS' Season 17, Episode 11: Every Clue That Tony DiNozzo Will Appear
NCIS Season 17, Episode 11 will air on Tuesday, January 7 and will feature Cote de Pablo in what at the time of writing is set to the be the last time she plays Ziva David on the CBS show.
This means that it may be a case of now or never for the 'Tiva' reunion of Ziva and Tony DiNozzo (played by Michael Weatherly) that fans have been crying out for ever since de Pablo left the series. Though CBS and the NCIS crew have not confirmed anything yet, various interview and clues from the series hint that we may just get an appearance from Tony in the midseason premiere, "In the Wind."
All the clues that Tony DiNozzo will appear in NCIS Season 17, Episode 11
Tony's mentions in the previous episode
The last episode of NCIS, "The North Pole," saw Ziva work with Gibbs (Mark Harmon) again to deal with the last thing she needed to do before returning to Tony and their child, Tali (Emelia and Layla Golfieri). Ziva is fielding her former partner's calls as a way of keeping him out of the danger that she finds herself in. However, Ziva also revealed that the pair are in contact and that Tony knows she is alive.
Now that Sahar, AKA Sarah (Louise Barnes) has been dealt with, there seems very little to stop Ziva and Tony reuniting, especially as we already know there is a line of contact between them.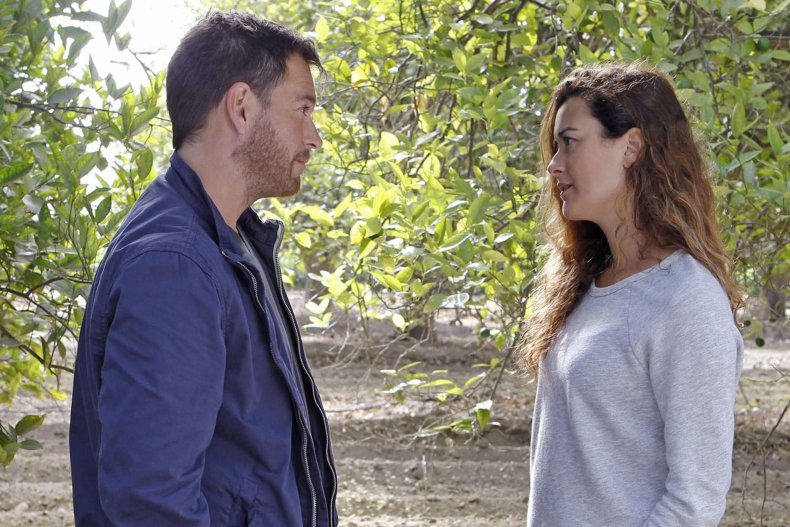 The NCIS Season 17, Episode 11 trailer
Ziva's return to Paris, where Tony and Tali are now based, is addressed directly in the trailer for "In the Wind," which you can view at the top of this article.
We first hear it in a conversation in a car between Gibbs and Ziva, where he tells her: "Ziva, all these years, you've had one goal, to reunite with your family. Go to Paris." However, then at the end of the trailer, she tells him, "I know how much this boy means to you, Gibbs," a reference to Phineas (Jack Fisher), who appears to have got into danger after the death of his mother Sarah. "Paris can wait," she continues.
On the face of it, this seems to suggest the 'Tiva' reunion is being put off, with Ziva deciding to stay and repay Gibbs for helping her with Sahar by assisting him in finding Phineas. However, the repeated mentions of Paris only really pay off dramatically if the character ends the episode by going there after her mission with Gibbs is concluded.
Michael Weatherly's comments
Over the last year, Weatherly himself has made a number of comments that have led fans to think that he may be planning a secret cameo return to the CBS show.
These comments began almost as soon as he'd left NCIS, starting with him telling TVGuide in 2016 that he would "absolutely be open" to returning to the show in the future, adding in 2018 in answer to a fan's Twitter question, "I will always be ready to play DiNozzo when the time is right."
However, his comments have increased in number since de Pablo returned in 2019. In summer last year, he told a fan he "can't talk about" his potential return, according to CinemaBlend. Then in August, asked whether he would return he said, "will I be on NCIS again? I hope so! How's that for an answer?" before giving a trademark smirk that seemed to suggest he knew something that fans do not about the future of his character, as reported by Cheatsheet.
Harmon and de Pablo's comments
Weatherly is not the only NCIS cast member giving cryptic comments about Tony's return. In an interview with TVinsider published before Ziva returned in the NCIS Season 17 premiere, Harmon and de Pablo were asked whether Tony would return. Harmon laughed and said "maybe," while de Pablo teased, "don't ask any questions, dot-dot-dot, to be continued."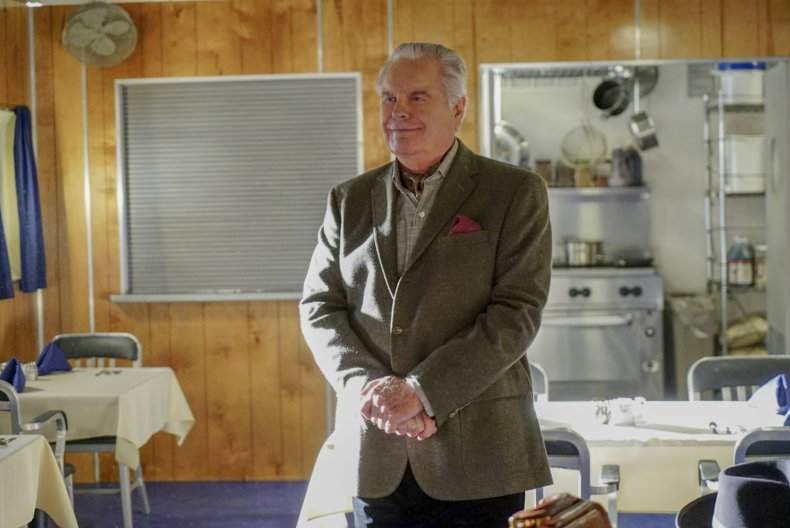 DiNozzo Senior is returning
Another member of the DiNozzo family is returning to the series in Season 17. In January 2020, it was confirmed that Tony's father (Robert Wagner) would be back for an "unusual departure" of an episode. This is according to an interview NCIS co-showrunner Steven D. Binder gave to TVInsider, where fellow showrunner Frank Cardea added, "he is introduced on a personal nature and then gets involved in the telling of the story of the case."
DiNozzo Sr.'s return could also help facilitate the return of his son. Though DiNozzo Sr. has appeared on the show without his son before (most recently in Season 16), he could be appearing on the show as part of a big DiNozzo family reunion⁠—or, conversely, as the person who brings Tali back to Ziva from Paris if Tony Jr. is not appearing.
NCIS Season 17 airs Tuesdays at 8 p.m. on CBS