'NCIS' Season 17, Episode 17: Who is Odette Malone on 'NCIS' and What Her Text to Bishop Means
NCIS Season 17, Episode 17, titled "In A Nutshell," which aired on CBS on March 10, saw a number of references to Ellie Bishop (played by Emily Wickersham) and how much she has changed since joining the team. In the episode, she packs up most of her belongings from the office, talks to Gibbs (Mark Harmon) about how much she's evolved, and in one scene even performs a pretty bad-ass leg sweep to take out a suspect as he charges her.
This might just be the evolution that comes with working with the NCIS team, but the last scene of the episode seems to suggest that she is being trained by an outside person with links to Ziva David (Cote De Pablo). At the end of "In A Nutshell," we see that Bishop has received a text from Odette Malone (Elayn J. Taylor) reading "Tomorrow 6 a.m."
Odette Malone was first introduced on NCIS Season 16, Episode 13, titled "She." In that episode, which was the first to reveal that Ziva was alive, Bishop finds Ziva's old office. Taking care of that office while Ziva is in hiding is Odette, who we first assume is just a regular caretaker.
However, other episodes of NCIS suggested that all may not be as it seems with the character. First, it was shown she had advanced knowledge of weaponry, and then in Season 17, Episode 10 it was revealed that she was ex-CIA and worked at what Torres (Wilmer Valderrama) called a, "hardcore ranger school for spies."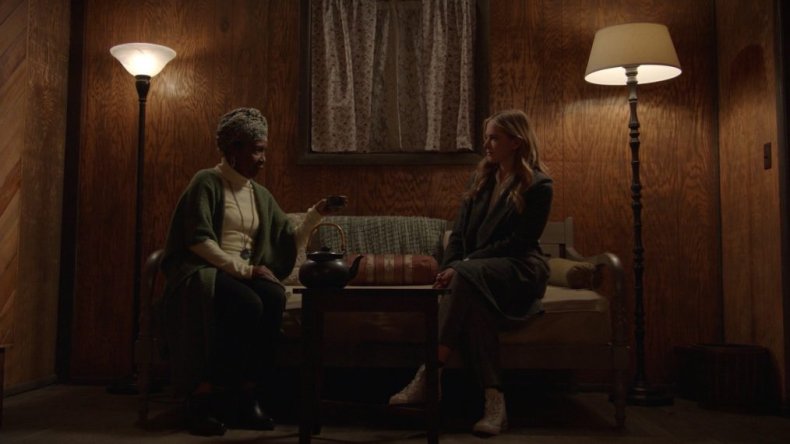 In that same episode, Odette made an offer to Bishop. She told her: "I see a certain promise in you, Agent Bishop. I'd like to offer you some specialized training, if you'd be interested."
Speaking to TVInsider, NCIS executive producer Frank Cardea teased of Odette's future on the show, "Odette sees a lot in Bishop that she saw in Ziva, this bright young human who has great potential. She's hoping to become a mentor to her just like she was with Ziva."
Therefore, Odette's text to Bishop seems to be a sign that Bishop has taken her up on her offer and if learning some new skills, such as the flawless leg sweep she used in "In A Nutshell."
This new Odette plot could mean multiple things for the future of NCIS Season 17. At the most basic level, it means that fans will get to see Bishop develop some powerful new skills over the next few episodes.
However, it could also be teasing that Bishop is leaving the show for some kind of secret agent mission, or that Bishop's training has something to do with Ziva. After all, Bishop is linked through Odette with Ziva, hinting that we could be getting a team-up in the coming weeks on CBS.
NCIS Season 17 airs Tuesdays at 8 p.m. ET on CBS.