'NCIS' Cast: Who Plays Young Gibbs and Ducky in the 400th Episode?
NCIS will air its 400th episode, "Everything Starts Somewhere," on Tuesday, November 24 at 8 p.m. ET / 7 p.m. CT. To mark the milestone, which makes the CBS show the ninth longest-running U.S. scripted primetime show of all time, NCIS is going right back to where it all began.
Season 18, Episode 2 will tell the story of the first-ever meeting of a young Leroy Jethro Gibbs (the older version of which is played by Mark Harmon) and Dr. Donald "Ducky" Mallard (David McCallum).
This was revealed in the episode synopsis, which read: "Flashbacks reveal the murder case that first introduced young Gibbs to NCIS and his introduction to young, new-to-America Ducky."
If viewers finding themselves thinking, "wow, that young Gibbs really looks like the older one," that is because there is literally a strong family resemblance between them: The character is played by Sean Harmon, the 32-year-old son of Mark Harmon.
The actor has played the younger version of his father seven times before the 400th episode, making his first NCIS appearance in 2008 and his last one in 2012. He has also starred in an episode of spin-off NCIS: Los Angeles as well as episodes of CSI: NY and Major Crimes as well as the acclaimed indie movie The Fits.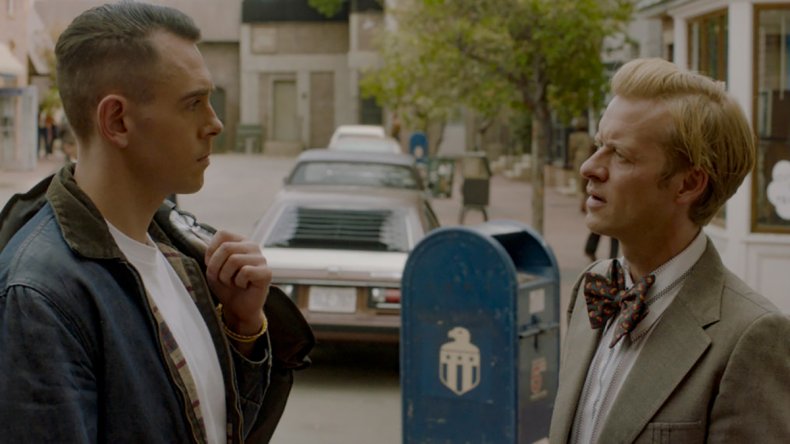 As McCallum does not have an acting son to play him (though his guitarist son Val did provide music for Ally McBeal), he is played in the flashbacks by Adam Campbell, who comedy fans may recognize from his roles on Unbreakable Kimmy Schmidt, Mixology and Great News. He has also played Young Ducky in three previous episodes of NCIS.
When we meet Ducky and Gibbs in "Everything Starts Somewhere," it is 1980, and Ducky is disenchanted with medicine after working in a refugee camp in Afghanistan (as seen in Season 6 episode "Broken Bird"), and has come to America. Gibbs, meanwhile, is trying to decide whether to take his relationship with girlfriend Shannon (Darby Stanchfield), aka the future Mrs. Gibbs, to the next level. In this flashback, Gibbs is not yet an agent but doesn start to get involved with NCIS precursor the NIS.
Speaking of the episode to TVInsider, NCIS co-showrunner Steven D. Binder said: "Gibbs is someone who has trouble with relationships and is not the most social of people. That's where Ducky comes into play. We get into a lot of Gibbs' psychology."
He later added: "We wanted to gather as much of the show's history as we could and put it in one episode and celebrate it," meaning that a number of characters and iconic pieces of NCIS lore are likely to be mentioned for eagle-eyed fans to spot.
NCIS Season 18, Episode 2 airs on Tuesday, November 24 at 8 p.m. ET / 7 p.m. CT on CBS.