'NCIS' Season 18: Why Maria Bello is Leaving as Jack Sloane
NCIS Season 18 may be about to air on CBS, but the show is about to see a main cast member depart as Maria Bello announces her exit from the show. The actor, who plays forensic psychologist (and regular foil to Gibbs) Jacqueline "Jack" Sloane, announced in July that she would be leaving part-way through the current season.
In some senses, her exit from NCIS was anticipated. When she signed up for procedural, the Coyote Ugly actor's contract was for three years, and came to an end this year. So rather than leave the show as Pauley Perrette did in 2017, she is simply not renewing her contract.
The two-time Golden Globe nominee (for A History of Violence and The Cooler) already has a new project that she is working on, which might also be a reason her time as Jack Sloane is coming to an end.
The actor is currently in pre-production on The Woman King, a drama about an all-female military unit that will star Viola Davis and will be director Gina Prince-Bythewood's follow up to her hit Netflix movie The Old Guard. This will be Bello's debut as both the writer and producer of a movie.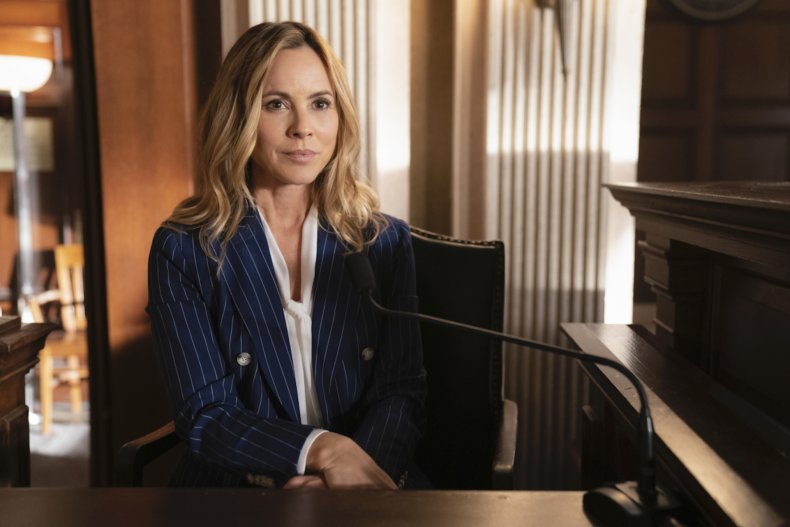 Though Jack Sloane will leave during NCIS Season 18, viewers do not have to say goodbye to the character yet. She is due to appear in eight episodes this season in order for the show to build up to her exit.
In a recent TVLine preview of the next season, NCIS showrunners Steven Binder and Frank Cardea gave fans their first glimpse of how Bello could be exiting the series. The former said, "one of the things we always ask when we're trying to figure out how to exit a character is, 'What does that character deserve?' Sloane is a very strong character, she's a passionate character, and we're going to really have her go out on a noteworthy of that. I'll say that."
He also added that they would not be rushing to find a replacement for the actor, saying: "There's a core team, and I think it was a function of Maria that we were able to find so much to give her to do. If it's not Maria, then I don't know if we need to necessarily fill it right away."
Cardea, meanwhile, promised that before Bello left the show would deal with the "ongoing wonderment about what's going on between her and Gibbs."
NCIS Season 18 airs Tuesdays at 8 p.m. ET / 7 p.m. CT on CBS.