'NCIS' Season 18 Release Date: When It Starts and How to Watch Online
Season 18 of NCIS is the latest CBS show to return to screens, seven months after the previous season was cut short due to coronavirus. Among the treats fans have to look forward to after the release date of the premiere is the show's 400th episode, which will explore the circumstances in which Gibbs (played by Mark Harmon) and Duckie (David McCallum) first met. As well as airing on CBS, episodes will be available to watch online.
When will NCIS Season 18 start?
The first episode of NCIS Season 18 is set to start on Tuesday, November 17, in the procedural's usual timeslot of 8 p.m. ET / 7 p.m. CT, followed by the premieres of fellow CBS dramas FBI and FBI: Most Wanted.
This year's installment of the CBS crime drama will be shorter than previous editions of the long-running show. While an average NCIS season has been 24 episodes long, Season 18 will be a shorter 16 episodes, due to the longer time an episode takes to produce and its higher cost amid coronavirus/social distancing measures.
This means that, though NCIS has come back two months later than usual this year, it is still expected to end around the same time as a usual season in May 2021.
How to watch NCIS Season 18 online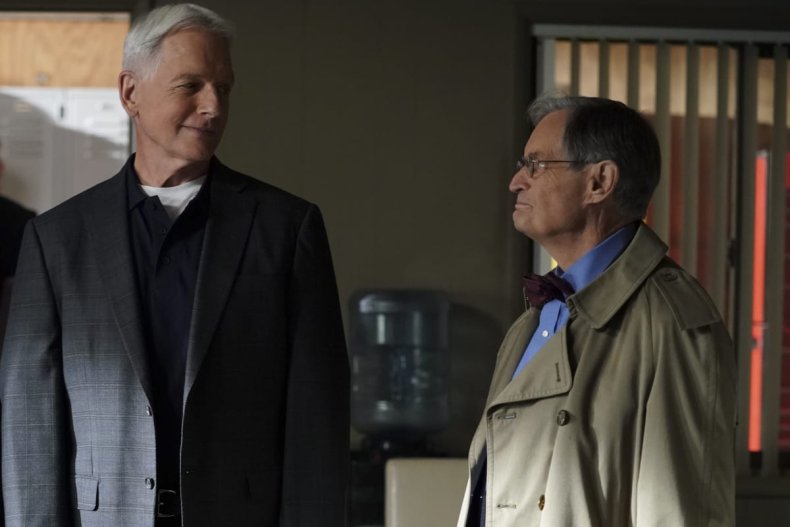 As episodes air on Tuesday nights, viewers can watch them online live via the CBS live stream. To watch episodes as they air online, all viewers have to do is visit the CBS website/app and log-in with their TV provider. A CBS Livestream is also available on services like YouTubeTV and Hulu Plus Live TV.
After airing, episodes will also be available to watch for free for a limited time on the CBS website and app with ads—and unlike the live stream, users do not need a TV provider to access them.
Episodes are also available on CBS All Access, alongside the 398 NCIS installments that aired before Season 18 and all of NCIS: New Orleans (though only the most recent episodes of NCIS: Los Angeles).
CBS All Access offers users a seven-day long free trial, which gives NCIS fans a week to watch the show online for free. After that time the service costs $5.99 a month (or $59.99 a year) with what it calls "limited commercials" or $9.99 a month ($99.99 a year) commercial-free.
What to expect from NCIS Season 18
The synopsis for the first episode of NCIS Season 18, titled "Sturgeon Season," reads, "Gibbs (Mark Harmon) and Fornell (Joe Spano) attempt to track down the leader of a drug ring who supplied drugs to Fornell's daughter, and the team deals with the case of a missing cadaver from the NCIS autopsy room."
The show is dealing with the coronavirus by moving the show's timeline one year into the past before the virus had started spreading. Speaking to TVLine, co-showrunner Steven Binder said of this: "We had an episode last year called 'Musical Chairs' where Gibbs disappears from the squad room to go on a mission, and then he shows up at the end of the episode with a black eye. We are going to pick up the season with that mission that Gibbs was on, back in time, so we're actually in a pre-COVID world for a little while."
Another episode, meanwhile, will be set further back in time, with the series' 400th episode being celebrated by showing the first meeting between Gibbs and Duckie, with Mark Harmon's real son playing the younger version of the character.
The show will also see one of its cast members leave as Maria Bello is set to exit as Jack Sloane. Exactly when and how she will go, however, has not been revealed yet.
NCIS Season 18 airs Tuesdays at 9 p.m. ET / 8 p.m. CT on CBS.