'NCIS' Season 18: Why Did Gibbs Shoot McGee?
NCIS Season 18 is now airing on CBS, and the series kicked off with a dramatic moment in which team members have seemingly turned against team members. In the premiere, titled "Sturgeon Season," McGee (played by Sean Murray) was seen trying to hold up a private jet, only for Gibbs (Mark Harmon) to shoot him once in the arm and once in the leg with a sniper rifle.
Fans of the show who wanted to find out why Gibbs had shot one of his team, however, were left disappointed, as the events were never mentioned again in the episode, leaving some fans to complain on Twitter that the moment, "had nothing to do with this episode," and that "nothing in this episode tied to Gibbs shooting McGee in the beginning."
However, the reason that we did not learn why Gibbs shot McGee is that the show is playing the long game this season. In order to avoid setting the show during the coronavirus pandemic, the show has taken a time jump one year into the past. As such, NCIS is probably going to keep the mystery going over the next few episodes before they finally reveal what has caused Gibbs to turn against McGee.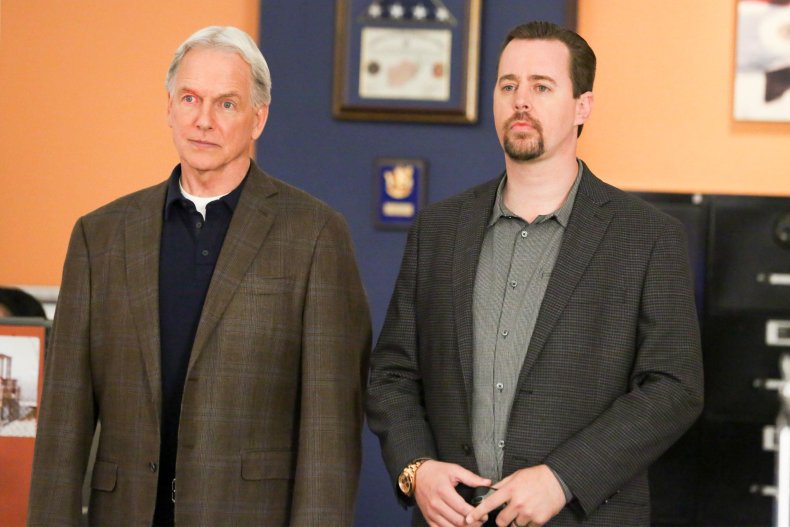 From what we know so far, it seems that Gibbs is taking the absolute last resort to stop McGee. It seems very unlikely that Gibbs was trying to kill his co-worker—after all, we know enough about Gibbs' sharp-shooting skills to know that if he wanted to kill McGee he would be dead.
As the whole subsequent episode of NCIS was about the relationship between Fornell (Joe Spano) and Gibbs, fans are speculating that it is this that has caused the problems between McGee and Gibbs.
One viewer tweeted: "They will have gotten close to head of the snake but he's threatening to kill someone or the person on the plane is or has Fornell. Gibbs probably had to shoot McGee to stop him."
However, there is also the possibility that we are not quite seeing what actually happened. Though the scene suggests that Gibbs shot McGee, it could be that the agent has actually been shot by someone else, and that Gibbs is actually shooting the person who is shooting McGee. It could also be some sort of complicated plan that sees McGee fake his own death in order to go undercover.
Either way, we are unlikely to find out what happened for a few more episode. In a CarterMatt interview, co-showrunner Frank Cardea said that, "The first five episodes take place in the period of [pre-coronavirus]. Episode 6 wraps that up, and episode 7 will bring us up to a post-COVID world."
NCIS Season 18 continues Tuesdays at 8 p.m. ET / 7 p.m. CT on CBS.