Nearly 200 People Change Legal Name to 'Salmon' in Order To Get Free Sushi
At least 186 people in Taiwan changed their legal name to "salmon" this week in order to take part in a restaurant deal offering free sushi to anyone named after the fish.
The phenomenon, dubbed "Salmon Chaos," has swept across the island nation of 23.5 million since the conveyor belt sushi chain Akindo Sushiro announced the two-day promotion on Monday.
Customers whose names include the exact characters "gui yu"—the Mandarin phrase for "salmon"—can dine for free at any of the restaurant's branches across the country. Patrons who qualify can bring up to five friends before the deal ends Thursday.
It costs under $3 to apply for a new legal name and accompanying documents in Taiwan, but the process can only be done three times.
Akindo Sushiro's marketing manager Wang Lee-ying told news station ETtoday that 186 customers had met the criteria and were offered free meals on Wednesday.
"Our internal figures show that nearly 200 Mr. and Ms. Salmons dined at our restaurants up to closing time yesterday," she said. "I hope today's numbers exceed yesterday's—the more the merrier."
"Taiwanese love salmon," Wang explained, adding that the success of the promotion was "beyond expectations."
Besides the free meal offer, the sushi chain is also giving discounts of 10 and 50 percent to diners whose names include one or two homonymic characters of "gui yu."
Several thousand have taken part in the two-day promotion so far, according to local media reports.
Standout name changes have so far included "Salmon Donburi" and "Parmesan Cheese Salmon," as well as various twists on the popular seafood.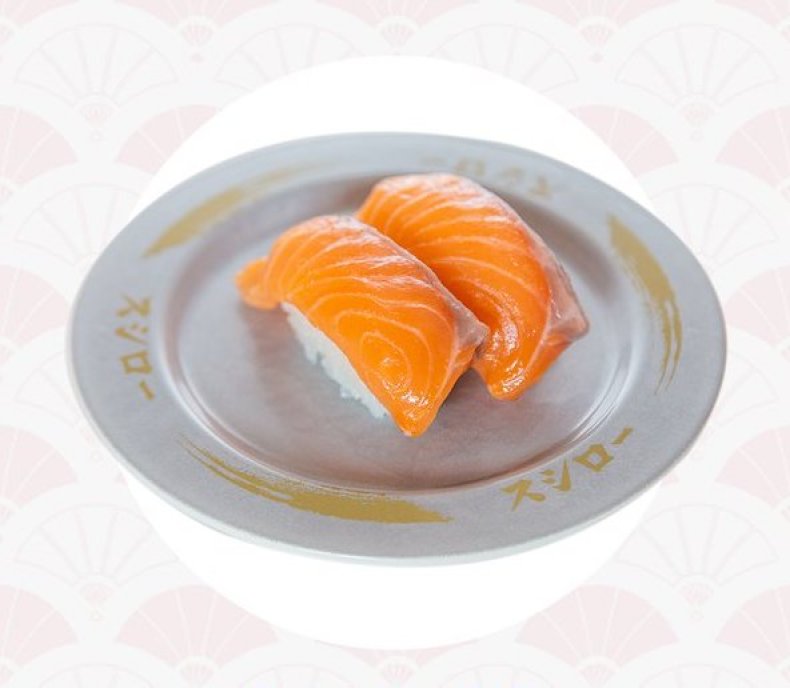 According to the newspaper Liberty Times, the current record holder for the most characters in his name is a 29-year-old man surnamed Chen, from New Taipei City in northern Taiwan.
His identity card reads: "Chen loves Taiwan, abalone, tuna, salmon, snow crab, sea urchin, scallop, lobster and beef, the Mayfull, Palais de Chine, Regent, Hilton, Caesar Park, Hotel Royal."
Ma Cheng-hsuan, a 22-year-old college student from Kaohsiung in southwest Taiwan, told TVBS News station on Wednesday that he and five friends ate over 7,000 New Taiwan dollars ($245) worth of conveyor belt sushi in one sitting.
A plate of nigirizushi can cost as little as $1.40 at the restaurant.
Ma had planned four meals at the restaurant on the day and another six were scheduled for Thursday, he told the television station. He said he did not tell his parents about the name change, which he planned to reverse after the promotion ends.
Elsewhere in the northern city of Keelung, a police station confirmed that one of its off-duty officers had also changed his legal name to "salmon" in order to take part in the sushi deal. The officer would change his name back before returning to work, one of his colleagues said.
The Taiwanese government, meanwhile, has urged its citizens not to waste administrative resources by flooding household registration offices for the temporary name change.
Chen Tsung-yen, Taiwan's deputy interior minister, has pleaded with the public to be "rational" on Thursday.