Nearly 8 in 10 Americans Support Expanding Medicaid So Low- and Moderate-Income Americans Have Health Care Coverage: Poll
The vast majority of Americans support expanding Medicaid so low- and moderate-income individuals can have access to health care coverage, a new poll has shown.
Public Policy Polling conducted the new survey from April 23 to 24 and published the findings on Monday. The results showed that nearly 8 in 10 (79 percent) of respondents significantly support expanding Medicaid to cover many low- and moderate-income Americans who are currently uninsured.
A clear majority (58 percent) of respondents said they "strongly support" expanding Medicaid, while an additional 21 percent said they "somewhat support" the proposal. Only 8 percent of respondents said they don't support an expansion of Medicaid "at all," while 10 percent said they don't "really support" the idea.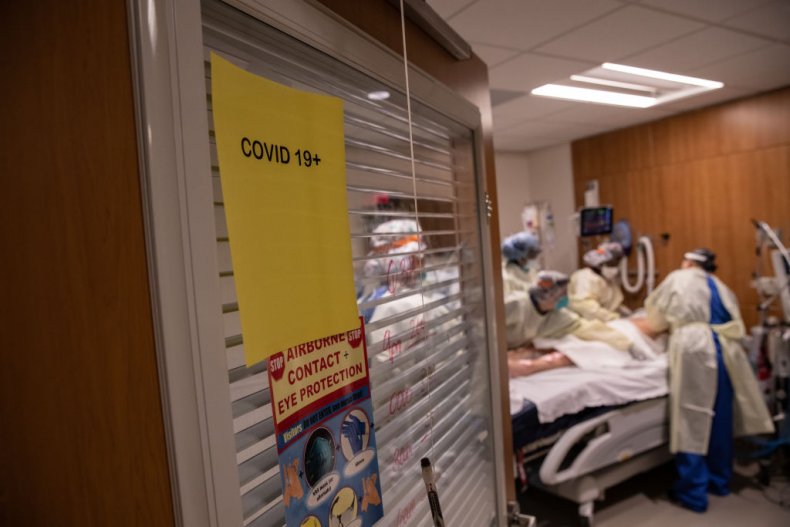 The expansion of Medicaid "is also popular among independents (83 percent) and Republicans (65 percent)," Katherine Patterson of Public Policy Polling wrote in a memo released with the survey results.
The polling additionally showed that 8 in 10 respondents backed reforming the nation's health care system so that no Americans spend more than 10 percent of their income on health insurance. That includes 84 percent of independents and 70 percent of Republicans.
During the coronavirus pandemic, progressive Democrats in Congress have been pushing to expand government-run health insurance. As most Americans' health insurance is linked to their employers, the massive surge in new jobless claims has also caused the uninsured population to grow rapidly. More than 30 million workers have already filed for unemployment since the pandemic began, according to the latest report from the Department of Labor, released April 30.
The Economic Policy Institute (EPI), a nonpartisan think tank based in Washington, D.C., has estimated that about 12.7 million Americans have likely lost their health insurance since the pandemic began.
"Because the United States is unique among rich countries in tying health insurance benefits to employment, many of the newly unemployed will suddenly face prohibitively costly insurance options. A comprehensive policy solution would be to extend Medicare and Medicaid to all those suffering job losses during the pandemic period, with the federal government funding this expansion," EPI economists Josh Bivens and Ben Zipperer wrote in an April 30 blog post.
On May 1, Representative Pramila Jayapal, a Democrat from Washington who co-chairs the Congressional Progressive Caucus, and Representative Joe Kennedy III, a Democrat from Massachusetts, introduced the Medicare Crisis Program Act. The program aims to ensure that all American are guaranteed access to health care during the pandemic.
"The legislation would expand Medicare and Medicaid eligibility during the crisis, cap out-of-pocket costs for Medicare enrollees, and eliminate co-pays, coinsurance or deductibles for COVID-19 testing and related care," a press release from Kennedy's office explained.
"No one should lose their healthcare because they lost their job. Especially during a pandemic. Every person who has filed for unemployment should be immediately enrolled in Medicare," Kennedy tweeted on Monday.
Senator Bernie Sanders, the Vermont independent who unsuccessfully sought the Democratic presidential nomination, has long pushed for expanding Medicare to all Americans. Amid the pandemic, Sanders has reiterated the need for his signature policy proposal.
"Do we really want to continue the current expensive and cruel system that ties health care to jobs?" the senator asked in a Sunday Twitter post. "Or do we need a simple, comprehensive and cost-effective system that understands that health care is a human right for all of our people?"