Nearly Every Single Person on Earth Breathes Air That's Bad for Them: WHO
An estimated 99 percent of the world's population lives in an area with air that exceeds the World Health Organization's (WHO) air quality limits, which could harm their health.
The data was measured in over 6,000 cities that monitor air quality, across 117 countries. People from lower-income nations, on average, experience more harmful air, a new WHO report says.
The report, released ahead of World Health Day on Thursday, recommends that governments alter their environmental regulations and air quality measurements to reflect those set by the WHO. The report also recommends taking take additional steps to identify and address the causes of air pollution.
"Current energy concerns highlight the importance of speeding up the transition to cleaner, healthier energy systems," said Tedros Adhanom Ghebreyesus, the WHO's director-general. "High fossil fuel prices, energy security and the urgency of addressing the twin health challenges of air pollution and climate change underscore the pressing need to move faster towards a world that is much less dependent on fossil fuels."
In the 117 countries monitoring air quality, just 17 percent of the cities in high-income countries have air quality below the WHO's guidelines for "particulate matter," the report said. But an estimated 99 percent of cities in low- and middle-income countries have air quality below the guidelines.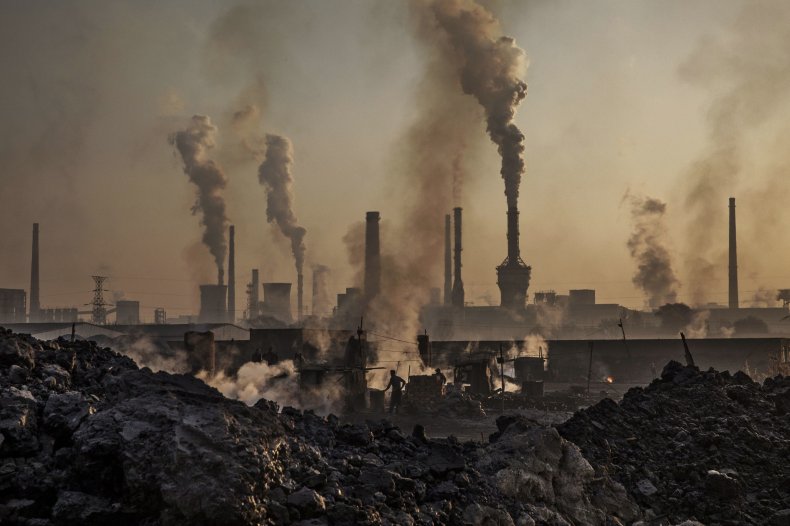 The 2022 update to the air quality database includes measurements of the "particulate matter" pollutants that are commonly produced by fossil fuels and human activities. Such pollutants have been linked to several respiratory diseases and other health problems.
The update includes nitrogen dioxide, a "common urban pollutant," for the first time. NO2 also serves as a precursor to other particulate matter pollutants and is frequently produced by human activity, the report said.
"After surviving a pandemic, it is unacceptable to still have 7 million preventable deaths and countless preventable lost years of good health due to air pollution," said Maria Neira, the WHO's director of the Department of Environment, Climate Change and Health.
"That's what we're saying when we look at the mountain of air pollution data, evidence and solutions available. Yet too many investments are still being sunk into a polluted environment rather than in clean, healthy air," Neira said.
The report also recommends enacting stricter vehicle emissions regulations and increased emphasis on public transportation and pedestrian-friendly infrastructure, as well as favoring clean, renewable sources of energy for the future.
The WHO estimates that 13 million people die "due to avoidable environmental causes," including the 7 million estimated to die each year because of air pollution.
"It is a shocking fact that no major city or country is providing safe and healthy air to their citizens according to the latest World Health Organization air quality guideline," said Frank Hammes, CEO of IQAir, which also published an air quality report about particulate matter.
"This report underscores just how much work remains to be done to ensure that everyone has safe, clean and healthy air to breathe. The time for action is now," he said.
Update 4/4/22, 11:40 a.m. ET: This story has been updated with additional information and background.