New Vehicles Sold in U.S. Must Average 49 Miles Per Gallon Starting in 2026
The National Highway Traffic Safety Administration (NHTSA) announced Friday a new set of fuel efficiency standards that set an average of 49 miles per gallon for new cars by 2026.
The new standards include increasing fuel efficiency by 8 percent in 2024 and 2025, then 10 percent in 2026, according to a statement from the NHTSA, which is part of the federal Transportation Department.
Transportation Secretary Pete Buttigieg said the increased standards will save Americans money, make the U.S. less vulnerable to global changes in oil prices and reduce emissions and pollution, the statement said. The move reverses a Trump-era rollback of mileage standards that was criticized by former President Barack Obama and others for its potential effects on climate change, according to The Hill.
Highway vehicles release about 1.6 billion tons of greenhouse gases every year, with a gallon of gas creating about 20 pounds of carbon dioxide, according to the U.S. Department of Energy.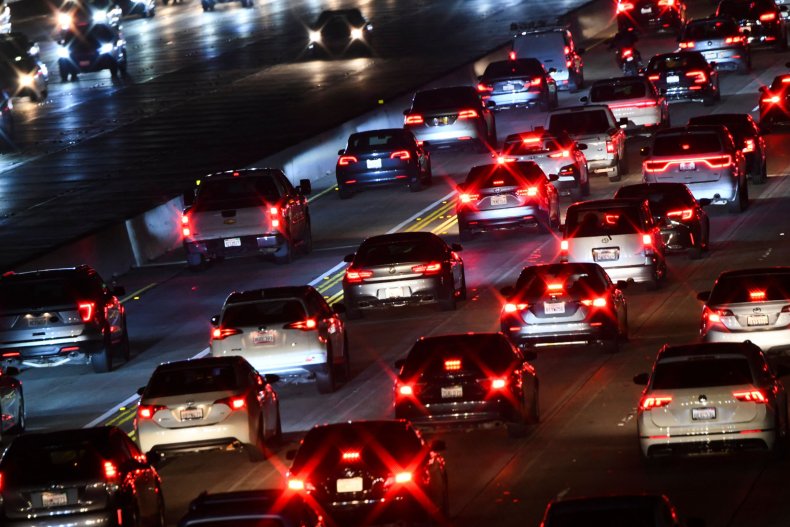 In his statement, Buttigieg said the new standards will reduce carbon emissions by 2.5 billion metric tons and also reduce greenhouse gas emissions and air pollution.
Concerns over Russia's invasion of Ukraine have caused oil prices to surge, increasing gas prices in Europe and the U.S. Pump prices in this country hit record highs in March. While the country's average gas price appears to have stabilized, it remains more than a dollar higher than last year's average price.
The NHTSA said that "strong fuel economy standards strengthen U.S. energy independence." It added that American oil consumption has been reduced by 25 percent, or about 5 million barrels a day, since the first Corporate Average Fuel Economy standards were signed into law in 1975.
Consumer Reports (CR) reported in 2020 that car companies "have been forced to invent gas-saving innovations as they try to squeeze out incremental improvements to fuel economy." This has created new innovations like gasoline direct fuel injection, turbocharged engines and stop/start systems that shut off the engine instead of it idling.
Gabriel Shenhar, associate director of CR's auto test program, said these innovations have their trade-offs.
"There are no free rides in this business," Shenhar said. "Drivers might find the stop/start annoying, or turbo lag could make a car hesitant to accelerate."
However, the NHTSA said these standards will allow Americans to get 33 percent more miles per gallon in 2026, compared with 2021. This means that "new car drivers in 2026 will only have to fill up their tanks three times as compared to every four times that new car drivers today do for the same trips."
"These vehicles will be better for the environment, safer than ever and cost less to fuel over their lifetimes," Steven Cliff, the NHTSA's deputy administrator, said in the statement. "We are proud to fulfill President Biden's mission to move us to a more sustainable future, one that strengthens American energy independence and helps put more money in American families' pockets."
Update 4/01/22, 11:55 a.m. ET: This story was updated to add more information and background.