Nebraska Judge Stops TransCanada from Using Eminent Domain for Keystone XL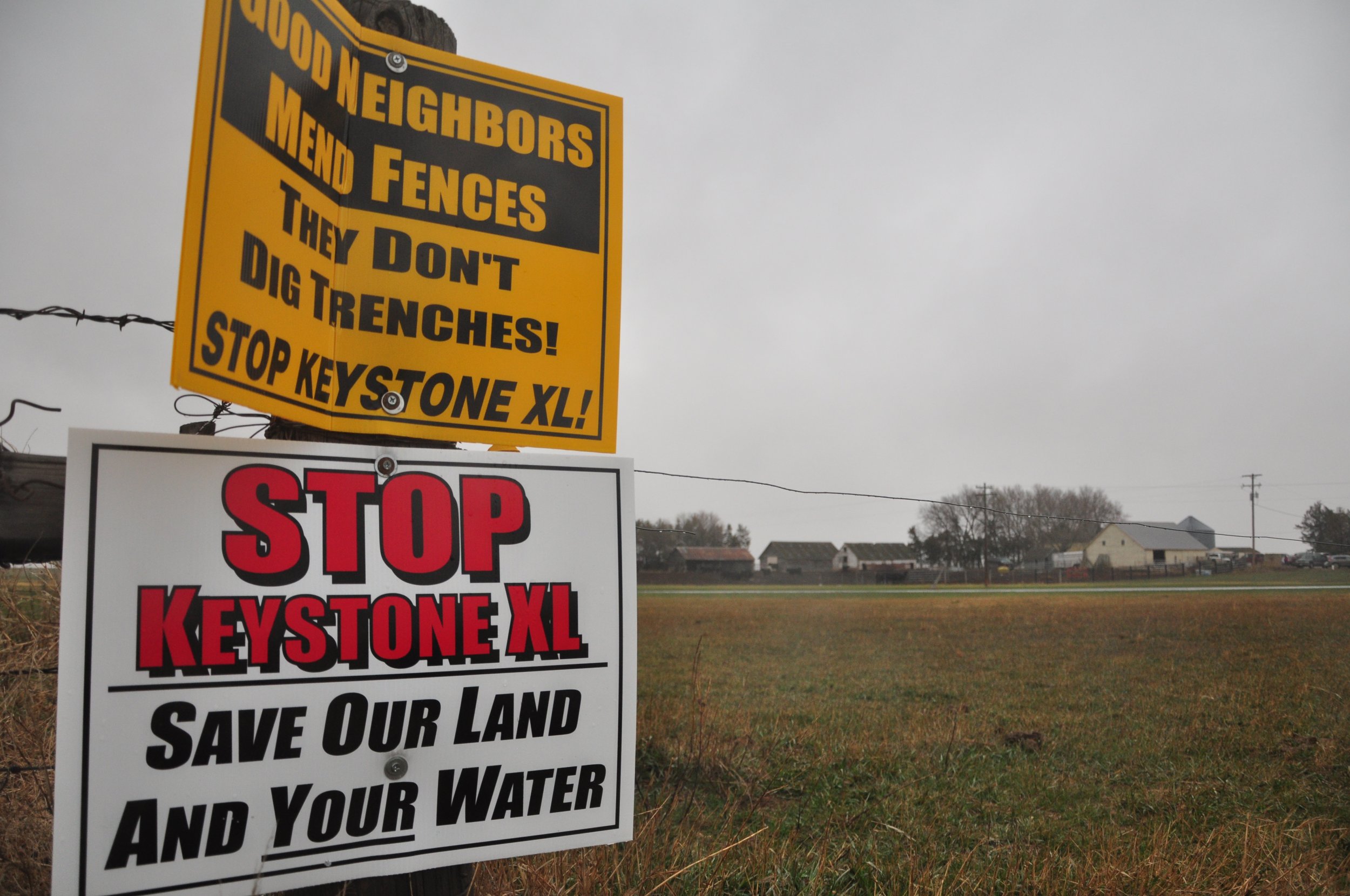 Last month, a Nebraska Supreme Court decision approved a route for the proposed Keystone XL pipeline through the state. That decision effectively allowed TransCanada, the pipeline company, to begin issuing eminent domain papers to landowners in the way. But a fresh lawsuit brought by nearly 70 landowners has spurred a Nebraska judge to halt TransCanada's eminent domain proceedings, the Huffington Post reported Thursday.
"TransCanada sees the writing on the wall," Jane Kleeb, director of Bold Nebraska, a group fighting the pipeline, said in a statement following the judge's decision to issue an injunction. "Nebraska landowners are not going to cave to their threats and we will now see them in our Supreme Court to finally get clarity on the legality of a foreign corporation using eminent domain for private gain."
The injunction temporarily bars TransCanada from forcing any holdout landowner to sell rights to their land, even if they were not one of the 70 landowners included in the lawsuit.
The Nebraska route approved for Keystone XL last month remains highly controversial. It still crosses the Ogallala Aquifer, a major source of drinking water, as well as the extremely sensitive ecosystem of the Sandhills of north-central Nebraska. At a press conference last month, environmental activists said that it leaves TransCanada in the vulnerable position of having to defend an environmentally precarious route, giving President Obama more of a reason to veto pro-Keystone XL legislation.
Congress on Wednesday passed legislation to approve Keystone XL, but the White House has made it clear that Obama will veto any bill forcing approval of the pipeline until the State Department has finished its environmental review.
President Obama stated in December that Keystone XL would have no "nominal benefit" for Americans, and reiterated his previous remarks that the promise of jobs and lowered domestic oil prices stemming from the pipeline is largely myth.